CFB – Expert Recap and Final Grades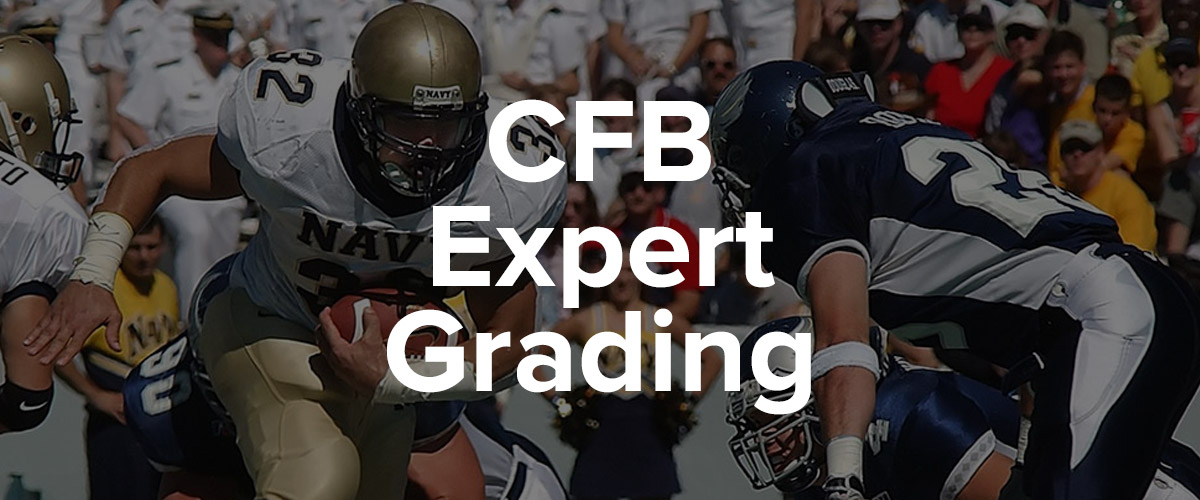 CFB DFS Expert Recap and Final Grades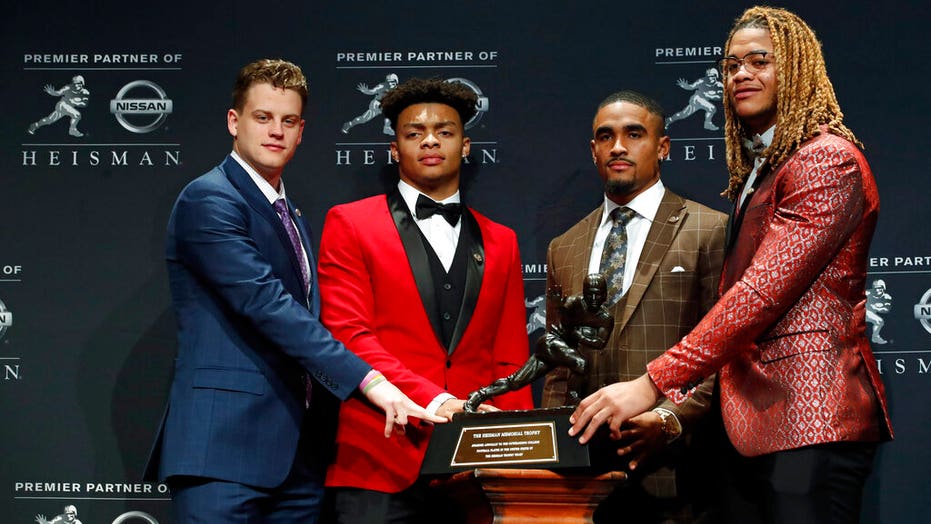 The CFB season has come and gone so we'll mourn a bit before kicking off bowl season this Friday. It sure was a fun year and it's sure to be a dynamite bowl season, too. We graded more experts than ever this season and we hope that you enjoyed it as much as we enjoyed delivering it to you. Once again, our Daily Overlay Single Pick took home the top honors in our season long scoreboard.
Now is a great time to sign up for our premium content so you are all set for the NFL, NBA and PGA seasons! Our premium membership will get you access to all of our content!
Be sure to come back each week for a review of the Industry Consensus picks highlighting the top (and bottom) grades for the week and season from the experts we are tracking.
On to the season recap, class is in session!
Consensus Recap – Season
The Consensus put out some solid plays all year long. A middle of the pack finish is not a bad spot to be.
Season (Score: 3.24 / Rank 17th out of 27) – Considering the volume of plays compared to the rest of the pack, this was a nice season. The Consensus provided a total of 525 plays this season which was 130 more than the next closest expert. Over 150 of those plays scored an "A" or better including 106 "A+" grades for the season.
Head of the Class – Season (By Position)
Sometimes there is just that one class that you excel in. In this section, I will highlight who the top experts were at each position for the 2019 season.
QB – Daily Overlay Single Pick (8.20) topped the QB position for the season. Of the five QB plays for the year, four of them scored an "A+" grade.
RB – Daily Overlay Single Pick (5.89) also topped the RB position. Six of the nine total RB plays this year scored "A" or better with four of those being "A+" scores.
WR – DailyFantasyInsider (4.43) found their groove at the wideout spot. Three of their seven plays there scored "A" or better with two "A+" scores.
Study Time – Season
If we are going to give a gold star to the top experts of the week, we also need to determine which experts might need to put in some extra study time to pull up those grades. Here are the experts that didn't make the grade this season.
FantasyLabs (Score: 2.15) struggled by scoring a failing grade with close to half of their plays.
Rotoworld (Score: 2.11) was our worst expert for 2019. A whopping 45 of their 88 total plays scored a failing grade.
Extra Credit – Season
In this section, I will look to give some extra credit to experts that received an A+ grade for a player where they were the lone expert to recommend. Season long extra credit leaders goes to the following:
6 – Fansided
6 – DailyRoto
3 – RG Lineup Builder
3 – EliteFantasy
3 – FullTimeFantasy
Head of the Class – Season
Here are the top experts in the Overall Standings at the conclusing of the season. For the second year in a row, our Daily Overlay Single Pick took home the crown!
#1) Daily Overlay Single Pick (Score: 5.71)
#2) DailyFantasyInsider (Score: 5.05)
#3) Sportsline (Score: 4.96)
Thanks for reading all season long! Make sure you're reading our NFL, NBA and PGA content.
Follow me on Twitter @mbutlerOK