CFB – Industry Expert Consensus – October 29th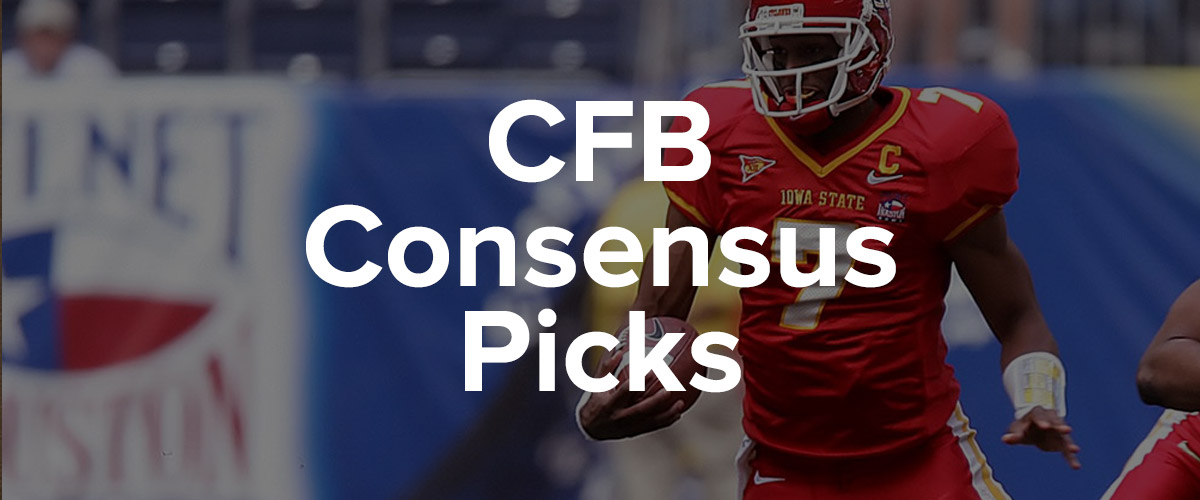 CFB DFS Picks October 29th
A decent sized list for this week's CFB action. It's another week of great matchups and potential shakeups in the CFP picture. Good luck!
The Weighted Consensus for CFB is where we publish an in-depth version of rankings every day that considers each expert's current DailyOverlay score to generate a Weighted Consensus ranking.  To calculate the Weighted Rank Score, each expert's DailyOverlay score is weighted on a sliding scale from 1 to 5 with the top expert in the current standings being weighted with a five while the last place expert is weighted with a one. This method gives the higher rated experts picks more weight when compiling the overall player rankings for the day. For this 2022 CFB season, any player with a 6.0 DO Score is included in the Consensus. 
The CFB Weighted Consensus article will be part of the premium content this football season. Sign up now for a FREE 7-day trial so you don't miss any of the content here at DailyOverlay.
Hit-Hike!!!
QB
| | | | | | | | |
| --- | --- | --- | --- | --- | --- | --- | --- |
| Name | Pos | Team | Price | Cash % | GPP % | Count | Rank Score |
| KJ Jefferson | QB | ARK | 6300 | 47% | 32% | 11 | 21.73 |
| Malik Cunningham | QB | UL | 8000 | 33% | 22% | 9 | 20.27 |
| Max Duggan | QB | TCU | 8500 | 33% | 22% | 9 | 19.10 |
| Sam Hartman | QB | WAKE | 8900 | 16% | 15% | 6 | 11.60 |
| Robby Ashford | QB | AUB | 5200 | 13% | 13% | 5 | 9.11 |
| Garrett Shrader | QB | SYR | 5900 | 13% | 13% | 5 | 8.96 |
| Hunter Dekkers | QB | ISU | 5300 | 13% | 13% | 5 | 7.57 |
| Bo Nix | QB | ORE | 9400 | 11% | 11% | 4 | 6.79 |
RB
| | | | | | | | |
| --- | --- | --- | --- | --- | --- | --- | --- |
| Name | Pos | Team | Price | Cash % | GPP % | Count | Rank Score |
| Chase Brown | RB | IL | 7500 | 54% | 34% | 13 | 30.35 |
| Deuce Vaughn | RB | KSU | 7000 | 34% | 25% | 8 | 17.60 |
| CJ Donaldson | RB | WVU | 5200 | 18% | 15% | 6 | 12.84 |
| Sean Tucker | RB | SYR | 7000 | 18% | 15% | 6 | 12.32 |
| Kendre Miller | RB | TCU | 6300 | 26% | 20% | 7 | 11.47 |
| Mohamed Ibrahim | RB | MINN | 7300 | 10% | 10% | 4 | 9.28 |
| Raheim Sanders | RB | ARK | 6900 | 14% | 13% | 5 | 8.26 |
| Lawrance Toafili | RB | FSU | 3900 | 14% | 13% | 5 | 8.20 |
| Tank Bigsby | RB | AUB | 5400 | 14% | 13% | 5 | 7.58 |
| Bucky Irving | RB | ORE | 5700 | 8% | 9% | 3 | 7.08 |
WR
| | | | | | | | |
| --- | --- | --- | --- | --- | --- | --- | --- |
| Name | Pos | Team | Price | Cash % | GPP % | Count | Rank Score |
| Xavier Hutchinson | WR | ISU | 7900 | 58% | 38% | 12 | 25.35 |
| Quentin Johnston | WR | TCU | 7200 | 35% | 25% | 9 | 18.28 |
| Michael Mayer | WR | ND | 5600 | 35% | 25% | 9 | 17.19 |
| Emeka Egbuka | WR | OSU | 6900 | 19% | 15% | 6 | 13.77 |
| J.Michael Sturdivant | WR | CAL | 5200 | 19% | 15% | 6 | 11.30 |
| Marvin Harrison Jr. | WR | OSU | 7400 | 13% | 12% | 4 | 8.00 |
| Oronde Gadsden II | WR | SYR | 6100 | 13% | 12% | 4 | 7.31 |
| Jaylin Noel | WR | ISU | 4600 | 13% | 12% | 4 | 6.04 |
Hope you find the right combination to cash! Follow me on Twitter
@mbutlerOK