MLB – Industry Expert Consensus – August 5th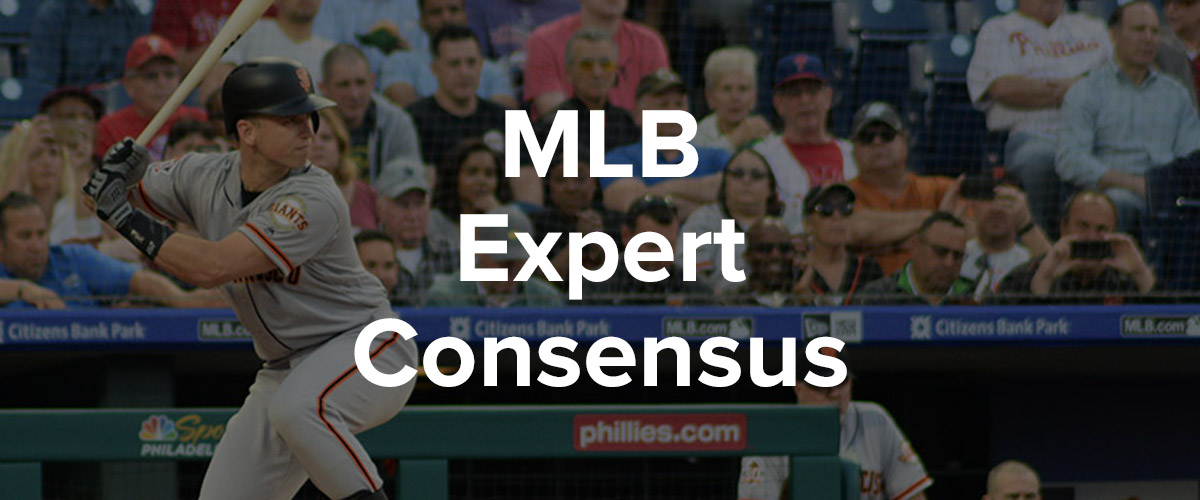 MLB DFS Picks – August 5th
The Friday night MLB slate doesn't have Ace-caliber options on the mound but the DFS analysts and optimizer still came to a consensus on the top plays. With some value on the hill, there is plenty of salary left for some big bats.
The Weighted Consensus for the MLB is where we publish an in-depth version of rankings every day that considers each expert's current DailyOverlay score to generate a Weighted Consensus ranking.  To calculate the Weighted Rank Score, each expert's DailyOverlay score for hitters and pitchers is weighted on a sliding scale from 1 to 5 with the top expert in the current standings being weighted with a five while the last place expert is weighted with a one. This method gives the higher-rated experts picks more weight when compiling the overall player rankings for the day. We will include all players with a Rank Score of at least 8.0.
The MLB Weighted Consensus article will be part of the premium content, so sign up now for a FREE 7-day trial so you don't miss any of the content here at DailyOverlay.
Let's play ball!