Nascar – DFS Expert Consensus – Food City 500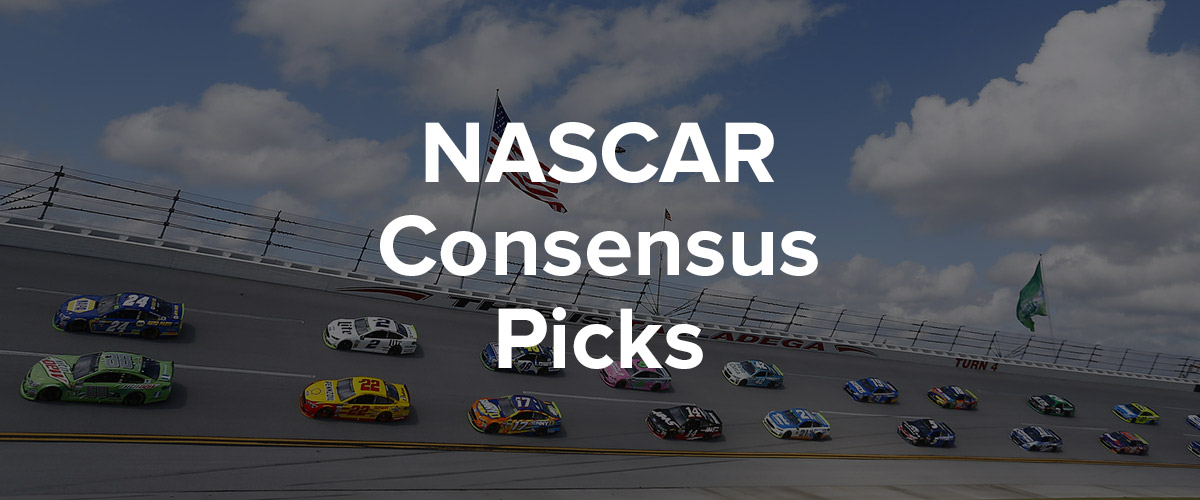 Nascar DFS Picks – Food City 500
Nascar head to Bristol on Sunday for the Food City Supermarket Heroes 500. Find out who the DFS analysts from around the industry recommended the most in our free DFS Weighted Consensus Rankings.
The Weighted Consensus for the Nascar uses each expert's current DailyOverlay score to generate a Weighted Consensus ranking. To calculate the Weighted Rank Score, each expert's DailyOverlay score for players is weighted on a sliding scale from 1 to 5 with the top expert in the current standings being weighted with a five while the last place expert is weighted with a one. This method gives the higher rated experts picks more weight when compiling the overall player rankings for the day. We will include all players that have a Rank Score over 8.0.
Sign up for a FREE 7-day trial!
Here is the Nascar Weighted Consensus list for the Food City 500:
Cash
| | | | | | |
| --- | --- | --- | --- | --- | --- |
| Name |  Price | Proj Cash | Proj GPP | Count | Rank Score |
| Clint Bowyer |  $    9,800 | 35% | 30% | 9 | 31.16 |
| Kyle Busch |  $  12,500 | 35% | 30% | 9 | 30.30 |
| Brad Keselowski |  $    9,100 | 33% | 29% | 8 | 28.47 |
| Christopher Bell |  $    7,300 | 31% | 26% | 7 | 25.62 |
| Bubba Wallace |  $    7,500 | 25% | 23% | 6 | 23.46 |
| Joey Logano |  $  10,700 | 25% | 23% | 6 | 19.02 |
| Ty Dillon |  $    6,100 | 25% | 23% | 6 | 18.92 |
| Ryan Blaney |  $    8,600 | 20% | 19% | 5 | 18.43 |
GPP
| | | | | | |
| --- | --- | --- | --- | --- | --- |
| Name |  Price | Proj Cash | Proj GPP | Count | Rank Score |
| Ryan Newman |  $    6,800 | 25% | 23% | 6 | 17.65 |
| Kurt Busch |  $    8,300 | 25% | 23% | 6 | 17.12 |
| Chase Elliott |  $  11,300 | 12% | 15% | 3 | 14.09 |
| Jimmie Johnson |  $  10,200 | 15% | 17% | 4 | 13.92 |
| Erik Jones |  $    7,000 | 15% | 17% | 4 | 12.06 |
| Tyler Reddick |  $    7,900 | 12% | 15% | 3 | 11.70 |
| John H. Nemechek |  $    5,500 | 12% | 15% | 3 | 8.88 |
| Matt DiBenedetto |  $    7,100 | 12% | 15% | 3 | 8.27 |
Dollar Values are based on DraftKings