Nascar – DFS Expert Consensus – Jockey Made in America 250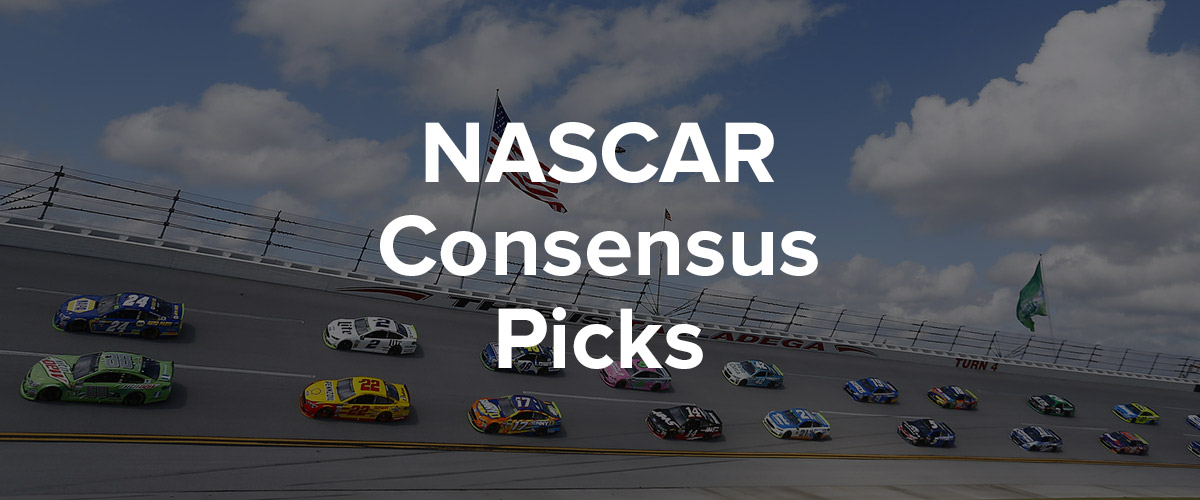 Nascar DFS Picks – Jockey Made in America 250
Nascar is in Wisconsin on the 4th of July at the Road America track. Not a lot of value at the top of the DFS Weighted Consensus Rankings, so you might have to dig a little deeper on the list to find value to pair up with the high-priced drivers.
The Weighted Consensus for the Nascar uses each expert's current DailyOverlay score to generate a Weighted Consensus ranking. To calculate the Weighted Rank Score, each expert's DailyOverlay score for players is weighted on a sliding scale from 1 to 5 with the top expert in the current standings being weighted with a five while the last place expert is weighted with a one. This method gives the higher-rated experts picks more weight when compiling the overall player rankings for the day. We will include all players that have a Rank Score over 8.0.
Sign up for a FREE 7-day trial!
Here is the Nascar Weighted Consensus list for the Jockey Made in America 250:
Cash
| | | | | | |
| --- | --- | --- | --- | --- | --- |
| Name |  Price | Proj Cash | Proj GPP | Count | Rank Score |
| Chase Elliott |  $  10,600 | 34% | 30% | 12 | 37.87 |
| Kyle Busch |  $  10,100 | 19% | 20% | 7 | 24.11 |
| Kyle Larson |  $  10,500 | 22% | 21% | 8 | 22.20 |
| Joey Logano |  $    9,800 | 22% | 21% | 8 | 22.03 |
| Chase Briscoe |  $    6,700 | 22% | 21% | 8 | 21.44 |
| AJ Allmendinger |  $    9,000 | 19% | 20% | 7 | 19.03 |
| Austin Cindric |  $    8,300 | 16% | 18% | 6 | 16.20 |
GPP
| | | | | | |
| --- | --- | --- | --- | --- | --- |
| Name |  Price | Proj Cash | Proj GPP | Count | Rank Score |
| Michael McDowell |  $    7,600 | 14% | 16% | 5 | 13.10 |
| Martin Truex Jr |  $  10,300 | 13% | 15% | 4 | 12.77 |
| Ty Dillon |  $    5,700 | 13% | 15% | 4 | 12.00 |
| Christopher Bell |  $    8,000 | 13% | 15% | 4 | 10.98 |
| Austin Dillon |  $    6,800 | 11% | 12% | 3 | 10.54 |
| Kurt Busch |  $    8,800 | 11% | 12% | 3 | 9.52 |
| Erik Jones |  $    6,600 | 13% | 15% | 4 | 8.95 |
Dollar Values are based on DraftKings