Nascar – DFS Expert Recap and Grading – First Data 500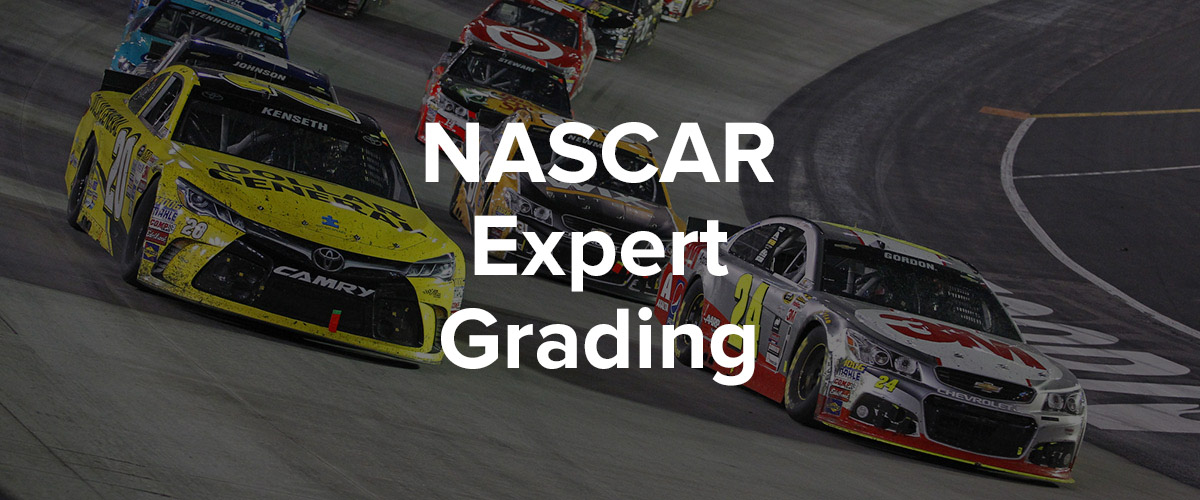 Top Nascar DFS Experts – First Data 500
It was DraftKings Playbook who took home the checkered flag amongst the DFS Nascar experts this week in the First Data 500. They were followed by DFSArmy and a tie between DFSKarma and FullTimeFantasy to round out the Top 3.
With just three races left in the season, DFSKarma has started to pull away from the field on the Overall Leaderboard with DailyFantasySportsRankings and DFSArmy in a tie for second as they try to make a late push.
Check out the top experts on the Overall Leaderboard and as always you can check out the full Nascar Expert Standings to make sure that you're up to speed on who is making the grade. Also, review how all the Nascar DFS analysts fared this past week. We also post the Ownership Percentages by position by count which are used to help project player ownership in our Weighted Consensus article each week.
Also, don't forget to sign up to be a premium member so that you don't miss out on any content. We are still offering a FREE 7-DAY TRIAL. You'll be glad you signed up!
Week in Review
#1) DraftKings Playbook (Score: 3.30) had six grades of "B" or better out of their 10 picks
#2) DFSArmy (Score: 3.13) didn't get an "A+" grade but did manage to receive four "A" grades from their eight selections
#3) DFSKarma / FullTimeFantasy (Score: 3.00) tied for third this week with a solid list of options
Our Industry Consensus Picks finished 6th out of 14 experts graded this week.
Sleeper of the Week
A+ – William Byron (Rotowire)
Leaderboard – Overall
Be sure to check out the full Nascar Expert Standings to see how your favorite experts check out.
#1) DFSKarma (Score: 3.92) remains in first place for the year and has a decent lead heading down the stretch
#2 tie) DailyFantasySportsRankings (Score: 3.84) is still in a tie for 2nd on the leaderboard but with a different site this week
#2 tie) DFSArmy (Score: 3.84) moved up into a tie for 2nd place with a strong 2nd place showing this week
Our Industry Consensus Picks are currently in 11th out of 17 experts graded this season.
Ownership Percentage Tracking
Below is the current table showing the data we have tracked so far this season. Results are using DraftKings Double-Up or 50/50s for Cash and large field single-entry tournaments for GPP. The Count column shows the number of times a driver was selected by the experts. The Cash % chart shows the average ownership percentage of those players in a Cash game. The GPP % chart shows the average ownership percentage of those players in a GPP tournament.
| | | | |
| --- | --- | --- | --- |
| Count | Cash% | GPP% | Total |
| 15 | 63.3% | 55.8% | 2 |
| 14 | 57.1% | 44.9% | 3 |
| 13 | | | 0 |
| 12 | 46.2% | 39.9% | 6 |
| 11 | 49.5% | 40.5% | 14 |
| 10 | 39.7% | 36.6% | 21 |
| 9 | 36.1% | 33.0% | 31 |
| 8 | 33.8% | 30.5% | 66 |
| 7 | 32.4% | 29.2% | 55 |
| 6 | 26.4% | 24.9% | 78 |
| 5 | 18.4% | 20.3% | 79 |
| 4 | 18.0% | 19.0% | 84 |
| 3 | 14.9% | 15.4% | 171 |
| 2 | 12.2% | 13.1% | 110 |
| 1 | 8.3% | 9.3% | 201 |