NBA DFS – Hot Sheet – Dec 16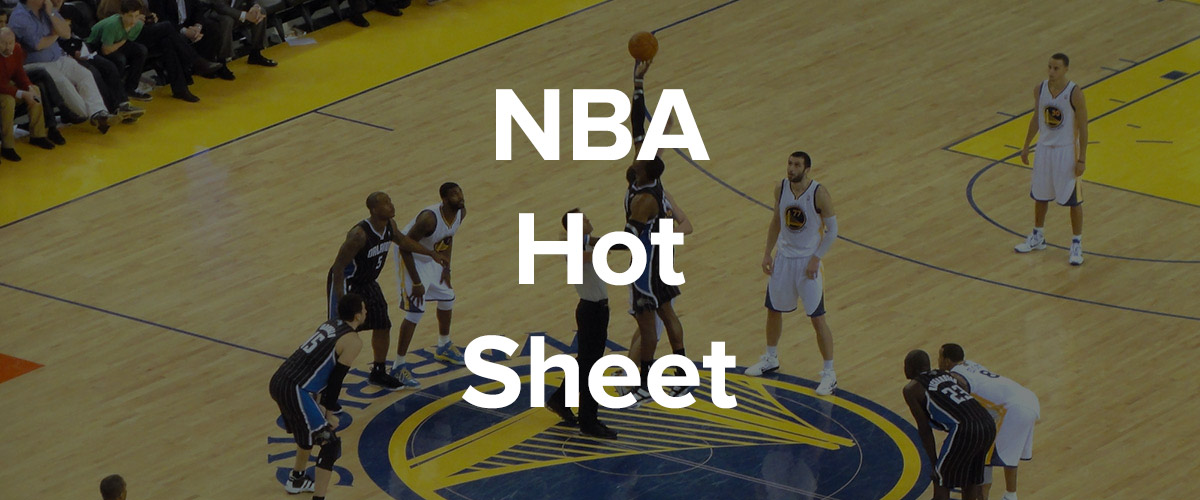 NBA DFS Picks – 12/16/2019
There is a solid seven-game NBA slate on the hardwood Monday night. There are already a couple of big-name players ruled out with Luka Doncic and Eric Bledsoe, and there could be more on the way such as Devin Booker and the Pistons duo of Andre Drummond and Blake Griffin. So, watch the injury news and adjust accordingly.
The grid below is a snapshot of today's slate that shows the overall rating for each position for each team. The numbers highlighted in red are in the top 25% of their position for the slate and indicate good plays. Meanwhile, the numbers highlighted in blue are the positions that are in the bottom 25% of their respective position for the slate and are positions to avoid.
Sign up for a FREE 7-day trial to get this article and all of the great content here at DailyOverlay.
Hot Sheet for December 16th