NBA DFS – Hot Sheet – February 2nd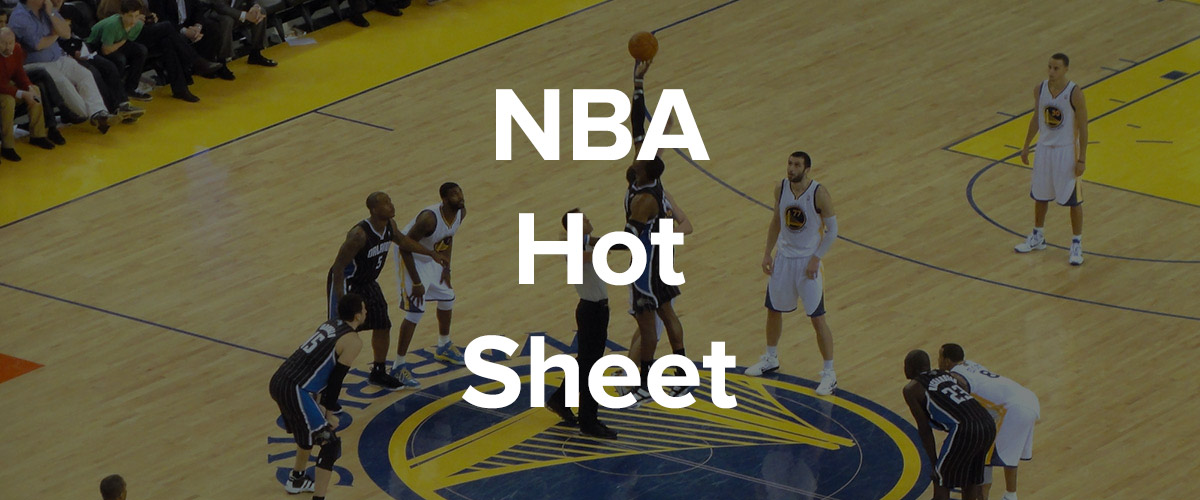 NBA DFS Picks – February 2nd
The NBA delivers a six-pack of action on the hardwood for Tuesday night. Hopefully, there aren't any last second game cancellation like last night. The slate offers two very high Vegas totals in the Blazers/Wizards and Clippers/Nets games, which give us a lot of strong DFS options to consider.
The grid below is a snapshot of today's slate that shows the overall rating for each position for each team. The numbers highlighted in red are in the top 25% of their position for the slate and indicate good plays. Meanwhile, the numbers highlighted in blue are the positions that are in the bottom 25% of their respective position for the slate and are positions to avoid.
Sign up for a FREE 7-day trial to get this article and all of the great content here at DailyOverlay.
Hot Sheet for 2/2/2021