NBA DFS – Hot Sheet – Jan 13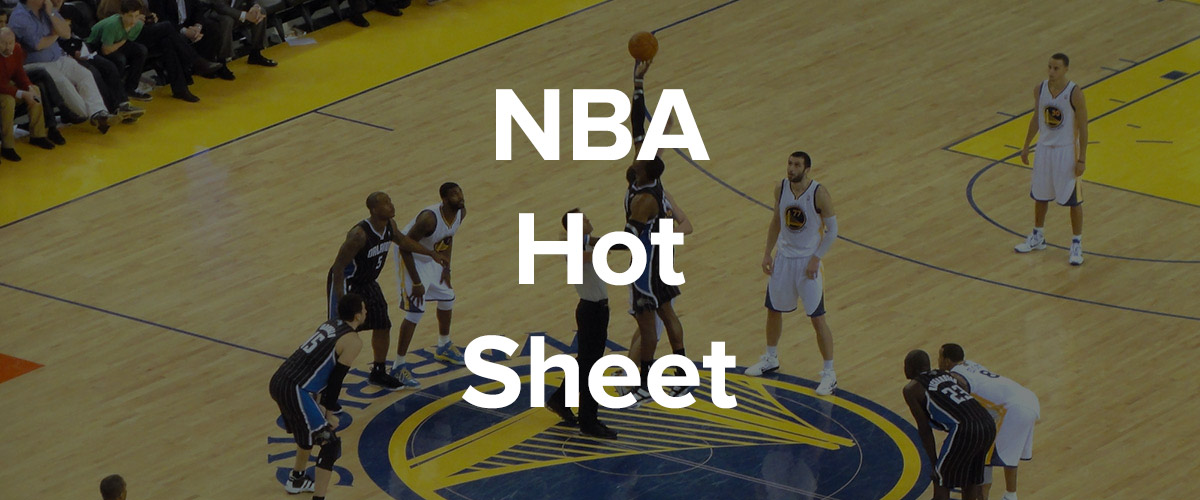 NBA DFS Picks – 1/13/2020
The Association delivers a seven-game slate to start off the week on Monday night. The slate features four games with tight Vegas lines of three points or less and three games with Vegas favorites of double-digits. As always, projecting minutes for players in the potential blowouts could provide a big advantage over the field. Find out which players pop out in the NBA Hot Sheet with DFS picks for Monday night.
The grid below is a snapshot of today's slate that shows the overall rating for each position for each team. The numbers highlighted in red are in the top 25% of their position for the slate and indicate good plays. Meanwhile, the numbers highlighted in blue are the positions that are in the bottom 25% of their respective position for the slate and are positions to avoid.
Sign up for a FREE 7-day trial to get this article and all of the great content here at DailyOverlay.
Hot Sheet for January 13th