NBA DFS – Hot Sheet – January 12th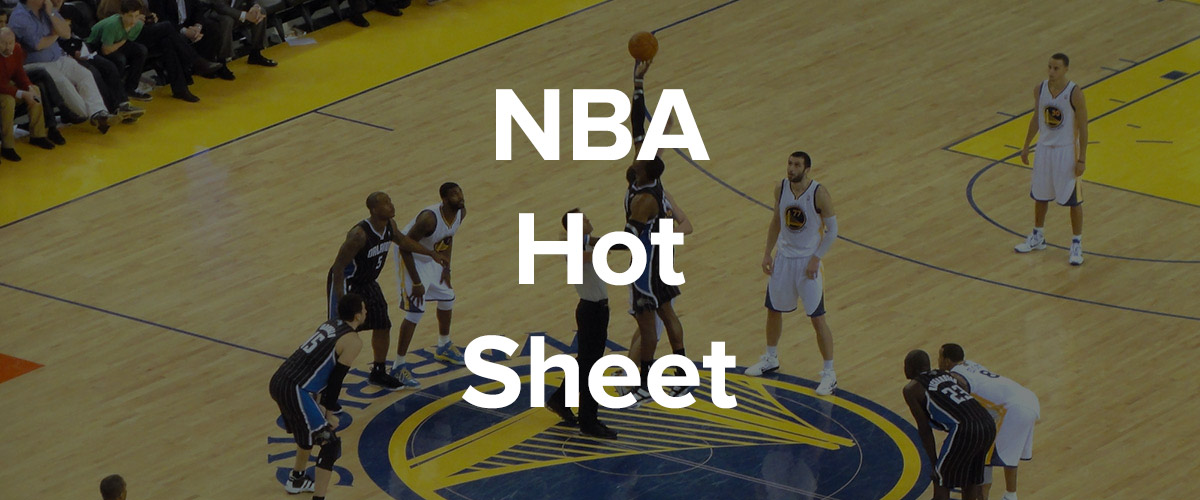 NBA DFS Picks – January 12th
It could be a wild night of DFS in the NBA on Tuesday for hopefully a six-game slate. The biggest questions are around the first game of the night between the Sixers and the Heat as both teams are short-handed due to COVID and injuries. Assuming that the game plays there are plenty of options to use in your DFS lineups. Keep a close eye on the news leading up to tipoff.
Note that FanDuel has excluded the Heat/Sixers game from the slate. Other players that are of interest to fill the gaps include Dejounte Murray, James Harden, Andrew Wiggins, Sterling Brown, Justin Holiday, Draymond Green, and Andre Drummond.
The grid below is a snapshot of today's slate that shows the overall rating for each position for each team. The numbers highlighted in red are in the top 25% of their position for the slate and indicate good plays. Meanwhile, the numbers highlighted in blue are the positions that are in the bottom 25% of their respective position for the slate and are positions to avoid.
Sign up for a FREE 7-day trial to get this article and all of the great content here at DailyOverlay.
Hot Sheet for 1/12/2021