NBA DFS – Hot Sheet – January 13th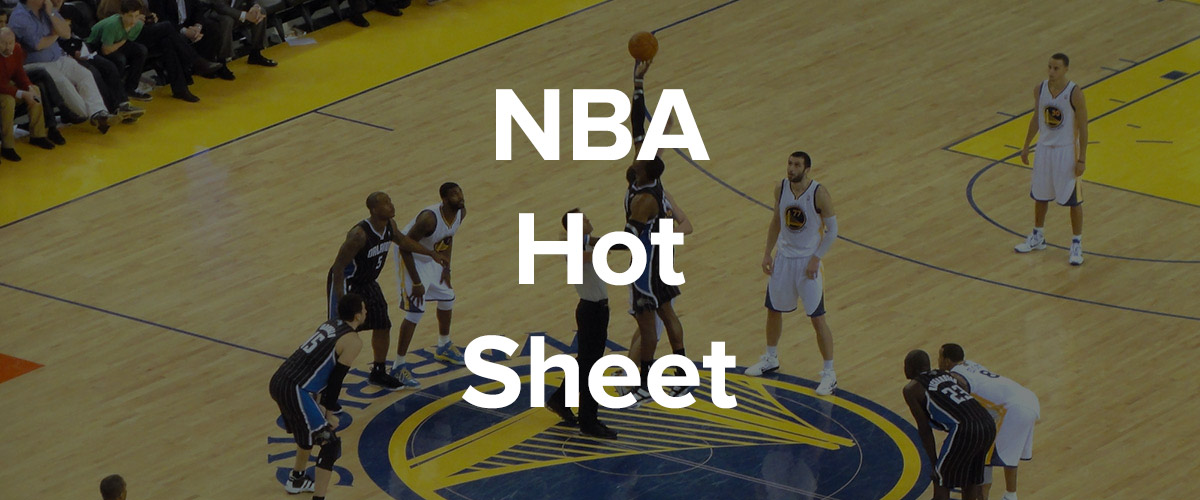 NBA DFS Picks – January 13th
Another day with more games postponed due to COVID around the NBA on Wednesday leaves us with a seven-game slate. There are still plenty of high-priced studs to consider and some injury news to watch that could open up some strong value options when building DFS lineups.
The grid below is a snapshot of today's slate that shows the overall rating for each position for each team. The numbers highlighted in red are in the top 25% of their position for the slate and indicate good plays. Meanwhile, the numbers highlighted in blue are the positions that are in the bottom 25% of their respective position for the slate and are positions to avoid.
Sign up for a FREE 7-day trial to get this article and all of the great content here at DailyOverlay.
Hot Sheet for 1/13/2021