NBA DFS – Hot Sheet – January 27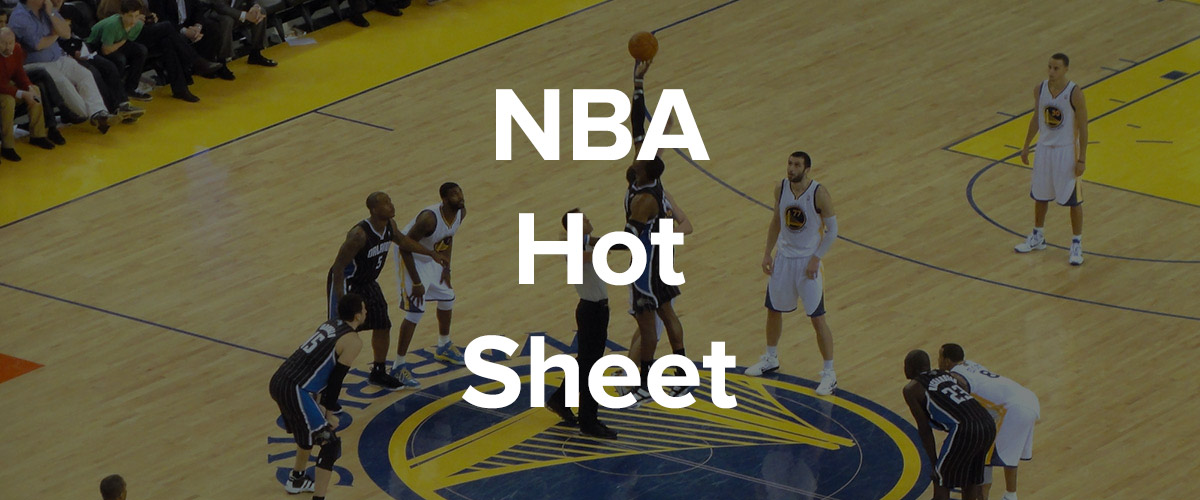 NBA DFS Picks – 1/27/2020
The sudden loss of Kobe Bryant and his daughter in a helicopter accident on Sunday send shockwaves through the NBA players, families, and fans. My deepest condolences go out to all of the passengers involved in the tragic accident along with their families and friends. There were many touching tributes made on Sunday and surely more to come on Monday night's six-game NBA slate. It is with a heavy heart that I provide my NBA Hot Sheet for Monday.
The grid below is a snapshot of today's slate that shows the overall rating for each position for each team. The numbers highlighted in red are in the top 25% of their position for the slate and indicate good plays. Meanwhile, the numbers highlighted in blue are the positions that are in the bottom 25% of their respective position for the slate and are positions to avoid.
Sign up for a FREE 7-day trial to get this article and all of the great content here at DailyOverlay.
Hot Sheet for January 27th