NBA DFS – Hot Sheet – January 31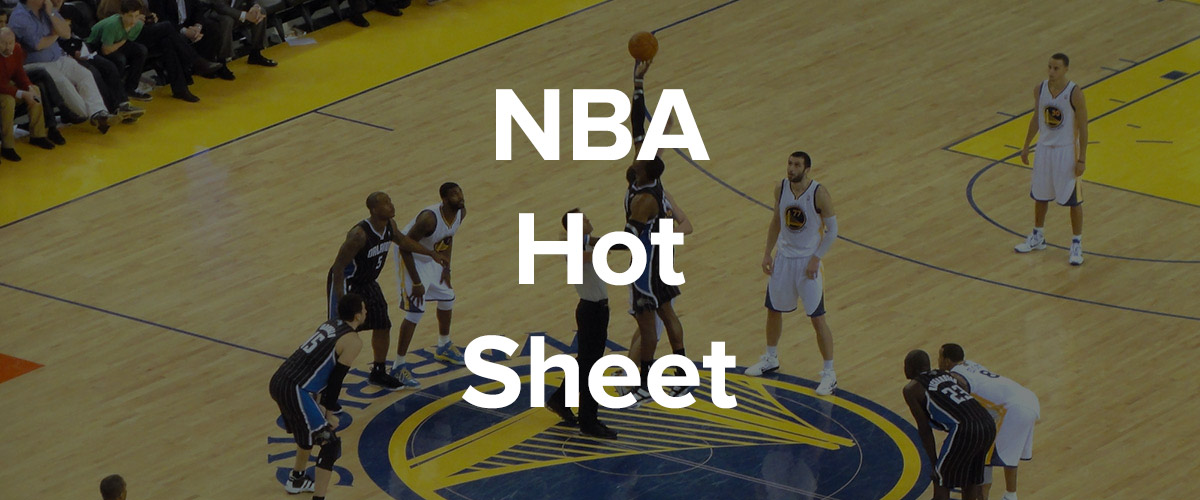 NBA DFS Picks – 1/31/2020
The seven-game NBA slate on Friday night is going to be a wild one. All seven games have a Vegas total over 220 points including two matchups over 235 points (Mavericks/Rockets and Grizzlies/Pelicans). All of the great game environments make it very difficult to whittle down the DFS plays for the night. So, beyond the 10 plays listed in my article below, here are a few guys that just barely missed the cut: Damian Lillard, Nikola Jokic, Zion Williamson, and Ricky Rubio. Be sure to bake in plenty of upside potential which will be needed on a likely high-scoring NBA and DFS night.
The grid below is a snapshot of today's slate that shows the overall rating for each position for each team. The numbers highlighted in red are in the top 25% of their position for the slate and indicate good plays. Meanwhile, the numbers highlighted in blue are the positions that are in the bottom 25% of their respective position for the slate and are positions to avoid.
Sign up for a FREE 7-day trial to get this article and all of the great content here at DailyOverlay.
Hot Sheet for January 31st