NBA DFS – Hot Sheet – Nov 22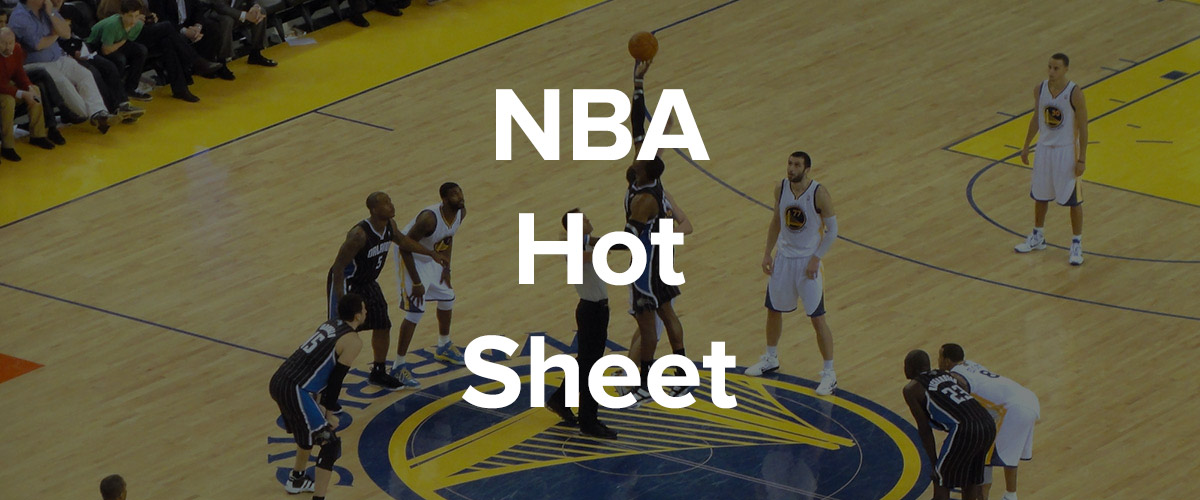 NBA DFS Picks – 11/22/2019
Despite a big 10-game NBA slate on the docket for Friday night, there isn't much injury news (at least as I write this) which makes finding value options difficult. As such, I'm currently opting for a balanced lineup approach, even though there are a plethora of high-priced studs that I'd love to pay up for. Since I'm short on time I'll make this another Freebie Friday article of the NBA Hot Sheet with just the picks. Enjoy!
The grid below is a snapshot of today's slate that shows the overall rating for each position for each team. The numbers highlighted in red are in the top 25% of their position for the slate and indicate good plays. Meanwhile, the numbers highlighted in blue are the positions that are in the bottom 25% of their respective position for the slate and are positions to avoid.
Sign up for a FREE 7-day trial to get this article and all of the great content here at DailyOverlay.
Hot Sheet for November 22th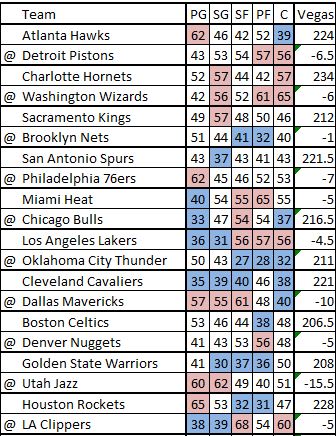 Droppin' Dimes
Russell Westbrook (HOU)
Jimmy Butler (MIA)
Paul George (LAC)
Clint Capela (HOU)
Spencer Dinwiddie (BKN)
Kristaps Porzingis (DAL)
Moritz Wagner (WAS)
Rajon Rondo (LAL)
Langston Galloway (DET)
Kyle Kuzma (LAL)
Follow me on Twitter @Rotopilot