NBA DFS – Hot Sheet – Nov 5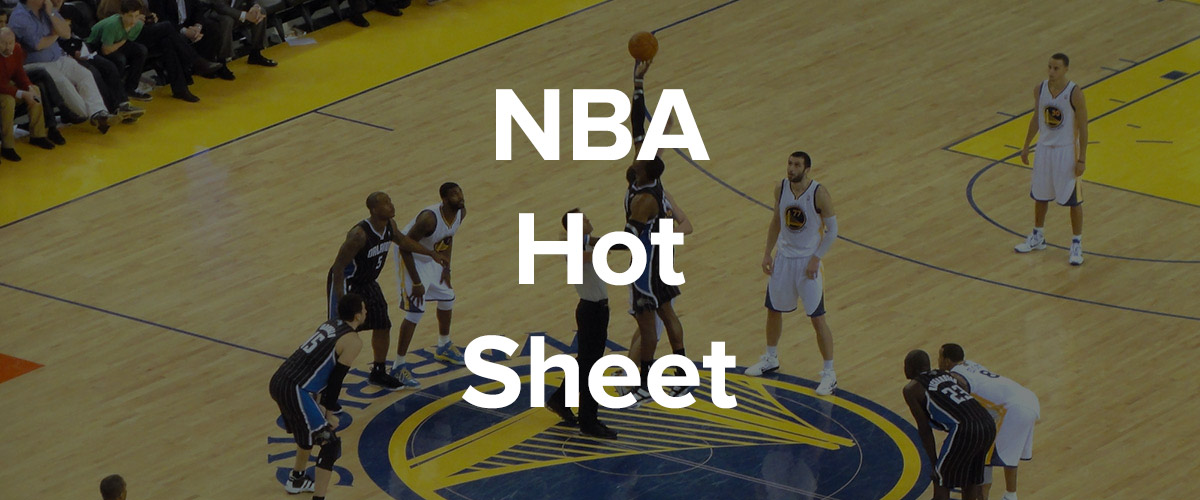 NBA DFS Picks – 11/5/2019
There is a solid six-game NBA slate on the hardwood Tuesday night. While there are a few high-priced studs to choose from on this slate, there seems to be an obvious pick if you look at the numbers and opponent lined up. There will, of course, also be some injury situations to keep an eye which could open up some solid value options. Find out which Droppin' Dimes DFS picks made the Hot Sheet for Tuesday night.
The grid below is a snapshot of today's slate that shows the overall rating for each position for each team. The numbers highlighted in red are in the top 25% of their position for the slate and indicate good plays. Meanwhile, the numbers highlighted in blue are the positions that are in the bottom 25% of their respective position for the slate and are positions to avoid.
Sign up for a FREE 7-day trial to get this article and all of the great content here at DailyOverlay.
Hot Sheet for November 5th