NFL DFS Hot Sheet – Week 14 – 2022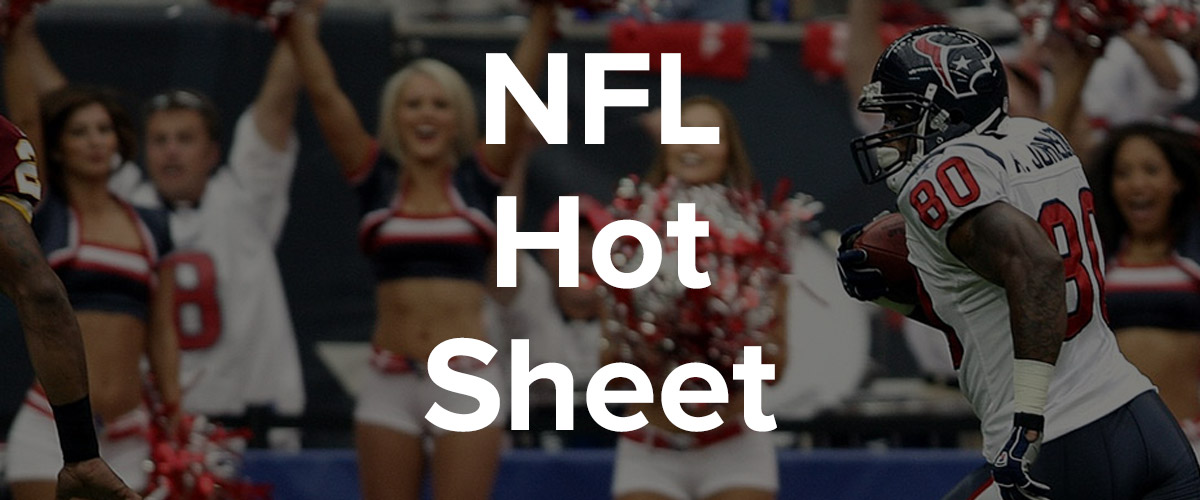 NFL DFS Hot Sheet – Week 14
Just 10 games on the NFL Sunday Main Slate this week. There should still be plenty of fantasy options to consider. Take a look at my top plays for the week. No write-ups this week, as I am a little bit short on time.
Be sure to sign up for a FREE 7-day trial to read this full article and to get all the other great content here at DailyOverlay.
Note: DVOA referenced in this article stands for Defense-adjusted Value Over Average which is a metric from FootballOutsiders.com. Rankings for receivers by position (WR/TE) are based on grades from ProFootballFocus (PFF).
Week 14 Hot Sheet