NFL Hot Sheet – Week 13 – 2021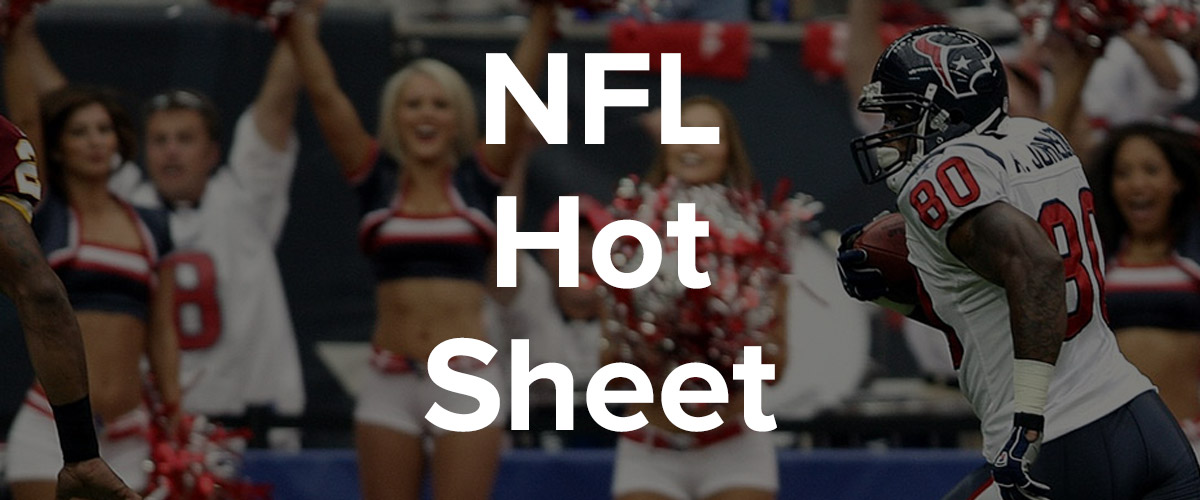 On to lucky Week 13 of the NFL season. The biggest question to answer this week when building DFS lineups is how many high-priced running backs do you use? The answer to that question will greatly affect your lineup construction. I do think there is enough value at other positions to use at least one of the high-priced stud backs in every lineup.
Be sure to sign up for a FREE 7-day trial to read this full article and to get all the other great content here at DailyOverlay.
Note: DVOA referenced in this article stands for Defense-adjusted Value Over Average which is a metric from FootballOutsiders.com. Rankings for receivers by position (WR/TE) are based on grades from ProFootballFocus (PFF).
Week 13 Hot Sheet