NFL Hot Sheet – Week 14 – 2021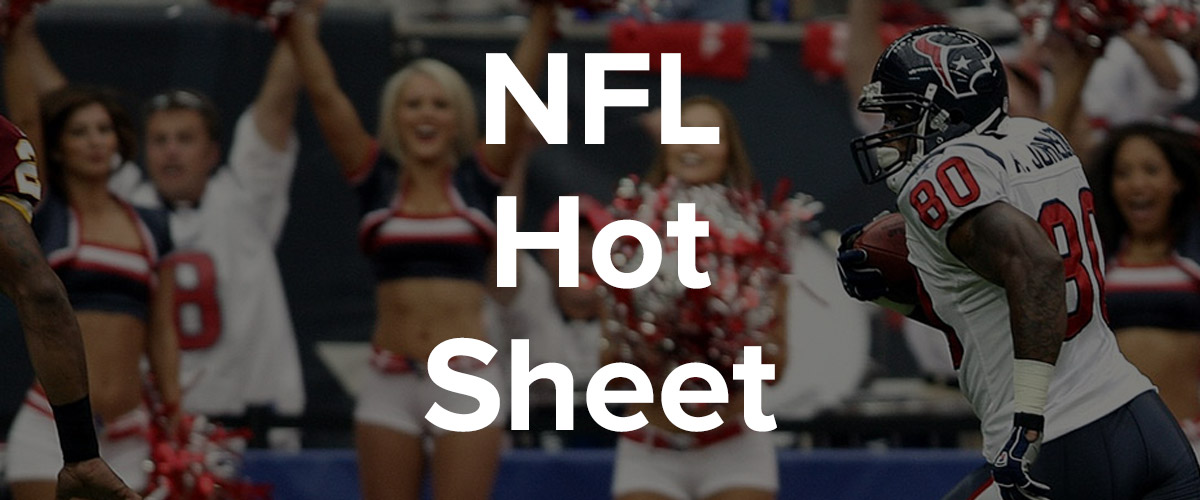 Week 14 has a lot of question marks as I write this article on Friday morning. There are injury and Covid news that still needs to be clarified in a variety of places such as the Broncos backfield, the Chargers wideouts, and the 49ers skill positions. Watch the news feed to how those situations pan out before getting too comfortable with your DFS lineups.
Be sure to sign up for a FREE 7-day trial to read this full article and to get all the other great content here at DailyOverlay.
Note: DVOA referenced in this article stands for Defense-adjusted Value Over Average which is a metric from FootballOutsiders.com. Rankings for receivers by position (WR/TE) are based on grades from ProFootballFocus (PFF).
Week 14 Hot Sheet