NFL Hot Sheet – Week 17 – 2020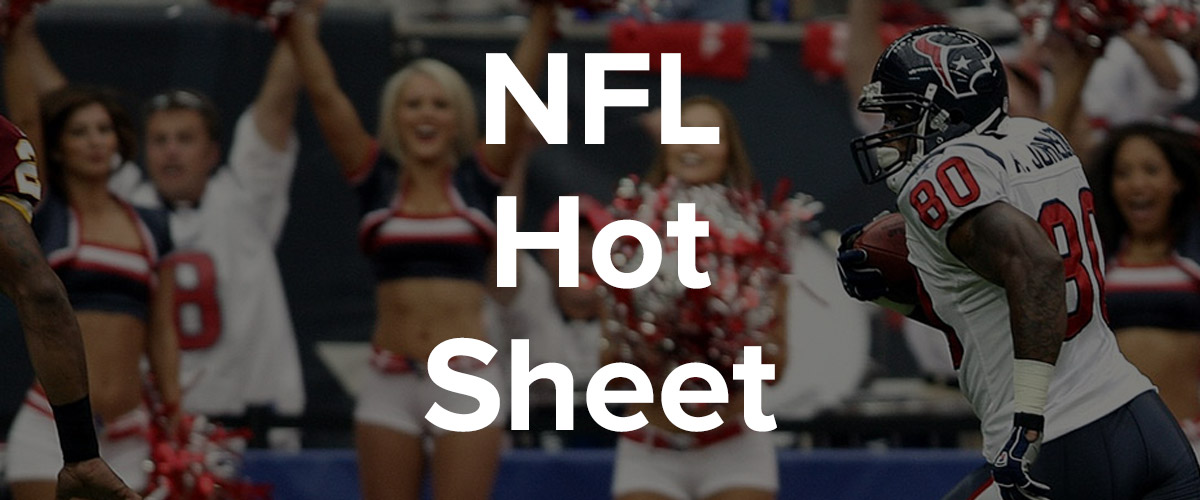 NFL DFS Picks – Week 17
Week 17 in the NFL is a different animal than any other week. Some teams are fighting for a playoff spot or playoff position, while other teams are resting players or trying to find out what they have in some young prospects. My favorite plays at each position are listed below but be sure to keep a close eye on news and early game results to see if the mentality of any teams changes that would affect the playing time of their starters.
Be sure to sign up for a FREE 7-day trial to read this full article and to get all the other great content here at DailyOverlay.
Note: DVOA referenced in this article stands for Defense-adjusted Value Over Average which is a metric from FootballOutsiders.com. Rankings for receivers by position (WR/TE) are based on grades from ProFootballFocus (PFF).
Week 17 Hot Sheet