NFL Hot Sheet – Week 2 – 2020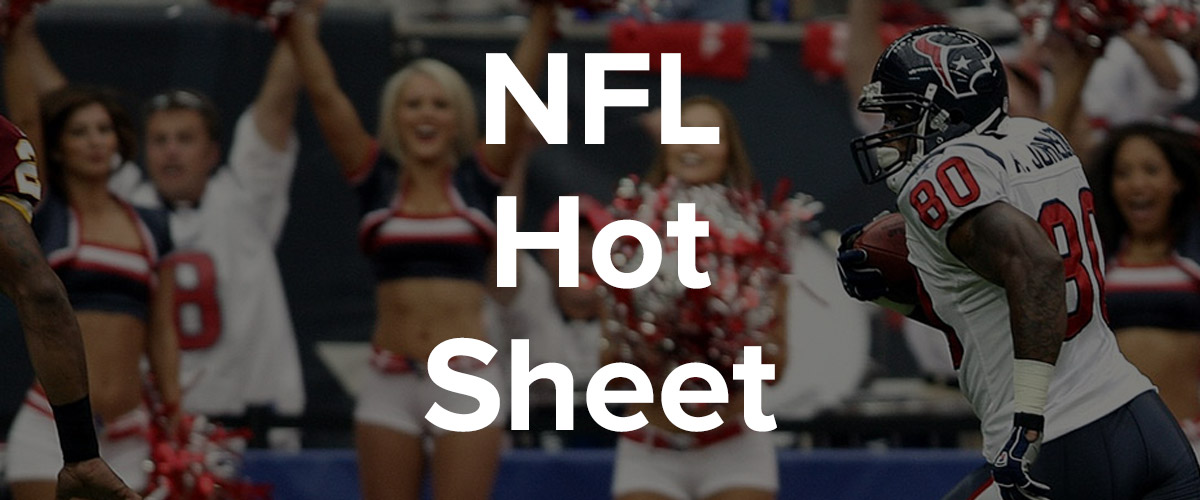 NFL Week 2 DFS Picks and Best Bets
It was a fun first week of NFL action and know we have some insights into what player's roles will be and what coaches' tendencies are. That said, we need to be careful to not put too much stock in the Week 1 results and hold onto some of our beliefs that we had coming into the season, even if they didn't pan out opening weekend. So, with that let's take a look at the Week 2 Hot Sheet with my top DFS plays, and Best Bets.
Be sure to sign up for a FREE 7-day trial to read this full article and to get all the other great content here at DailyOverlay.
Note: DVOA referenced in this article stands for Defense-adjusted Value Over Average which is a metric from FootballOutsiders.com. Rankings for receivers by position (WR/TE) are based on grades from ProFootballFocus (PFF).
Week 2 Hot Sheet