NFL – Hot Sheet – Week 4 – 2019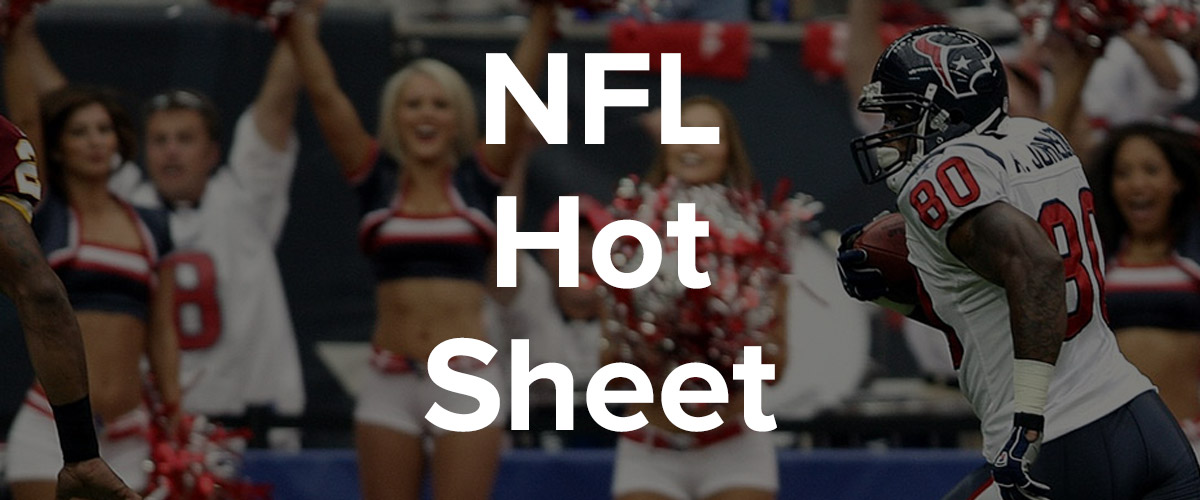 NFL Week 4 – Matchup Breakdown, DFS plays, and Best Bets
The NFL season rolls into Week 4 which is the start of bye weeks with the Jets and 49ers taking a break this week. The week got off to a bang with a high-scoring and exciting Thursday night clash, which I suspect is just the start of wild Week 4 of action on the gridiron.
This article will focus on the 12-game Sunday main slate providing a game-by-game breakdown which includes TD predictions for every game, my top DFS plays, and a few Best Bets to consider.
Be sure to sign up for a FREE 7-day trial to read this full article and to get all the other great content here at DailyOverlay.
Note: DVOA referenced in this article stands for Defense-adjusted Value Over Average which is a metric from FootballOutsiders.com. Rankings for receivers by position (WR/TE) are based on grades from ProFootballFocus (PFF).
So, let's get right to the numbers and analysis…