NHL – DFS Expert Consensus – Oct 29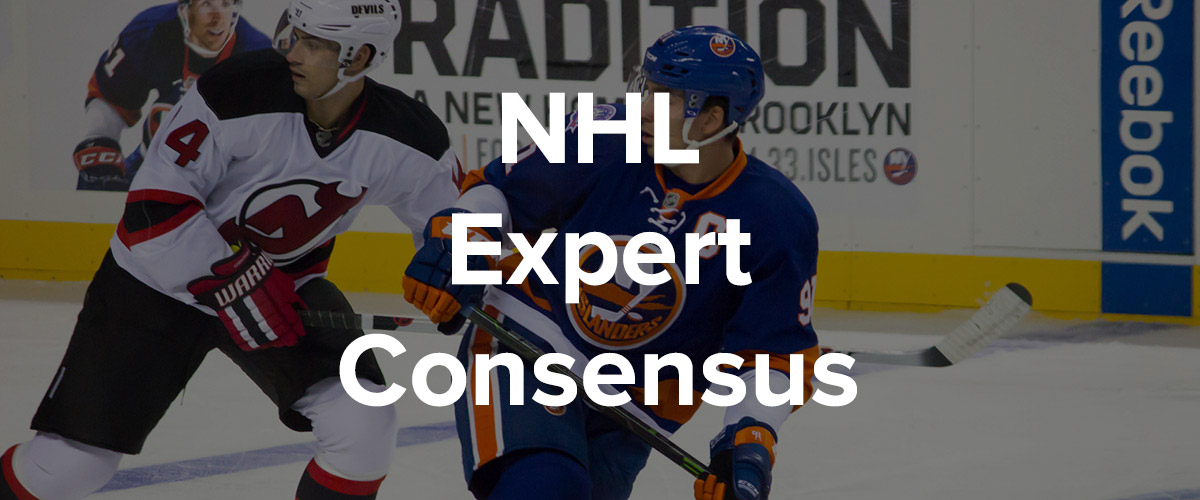 NHL DFS Expert Picks– Oct 29
The NHL has its first big slate of the week with nine games on the ice Tuesday night. There looks like a few must-have options according to the DFS analysts but there are plenty of ways to go when building out the rest of your Cash and GPP lineups.
The Weighted Consensus for the NHL uses each expert's current DailyOverlay score to generate a Weighted Consensus ranking. To calculate the Weighted Rank Score, each expert's DailyOverlay score for players is weighted on a sliding scale from 1 to 5 with the top expert in the current standings being weighted with a five while the last place expert is weighted with a one. This method gives the higher rated experts picks more weight when compiling the overall player rankings for the day. We will include all players that have a Rank Score over 6.0.
Sign up for a FREE 7-day trial of our premium content!
Here is the NHL Weighted Consensus list for October 29: