[et_pb_section][et_pb_row][et_pb_column type="2_3″][et_pb_toggle admin_label="Toggle" title="MLB Daily Fantasy Sports Beginner's Guide" open="off"]
MLB DFS Beginner's Guide
Welcome to the beginner's guide to daily fantasy baseball. The daily fantasy landscape is growing each day, and ultimately, that's why you are here because you have interest in DFS (Daily Fantasy Sports).
This guide is to help you familiarize with terms and strategies that are paramount in building lineups and hopefully building your bankroll.
If you are a season-long fantasy baseball lover and lover of baseball overall, I almost guarantee you will get hooked. Good luck in our journey!
Vegas
Every experienced DFS player will most likely tell you this will be your starting point for all fantasy sports. A lot of research can be done for you just by looking at the Vegas lines first before doing any lineup creation.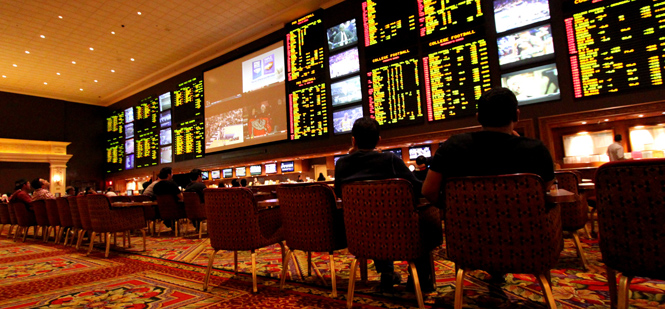 Three simple things to know about Vegas lines:
Over/Under Runs – O/U means over/under. If Vegas as a game at 10.5 runs, that means Vegas has high expectation of run scoring for this game. Average Vegas run totals are 7.5. A 7.0 or lower is considered low. Anything above 7.5 is considered high.
Moneyline – This is how you can see how Vegas favors a team's chances of winning or to see which starting pitcher likes over another. Typically there will be something that looks like this: LAD: -142, ATL: 132. What the line means are the Dodgers are favored to win, and Vegas has a favorable like for the Dodgers' starting pitcher. In Vegas, if you were to bet on the moneyline, you would have to put down $142 to win $100 because the minus means you are betting on the favorite. You have to risk more money to win less, but Vegas views it as a better chance for you to collect by picking the favorite. If you want to take Atlanta here, you have to put down $100 to win $132. Your chance of winning is reduced, but you win more. If a team has a moneyline of -200 or more, that says the starting pitcher and the team are heavily favored to produce and win the game. The bigger the number for the favorite, the better the odds. Also if a moneyline is something like -105, 103, then that's basically a coin flip and means Vegas pretty much doesn't have a great idea who will win or which starting pitcher will come out on top.
Run Line: You will always see a +1.5 or -1.5 for the "run line" or point spread in baseball. This is because there is so much variance in baseball. Football and basketball are different, so you will see varying point spreads for each game. I will get into those for football at a later date.
Weather
Weather arguably matters in baseball more than any other sport. Baseball won't play in the rain whereas football will push through. Knowing the possibility for rain is essential because your lineup can be killed if there is a rain delay in the fourth inning and your pitcher doesn't come back out after the weather has cleared, or when a game doesn't play at all.

I've learned to follow Kevin Roth on Twitter. He's a DFW weatherman who does weather updates twice a day for another fantasy sports site. He's THE guy though that I trust and look at daily over any other weather tool I've ever used (I'm definitely not calling him a tool).
The second weather factor to recognize is wind. If there are 15-20 MPH gusts at Wrigley Field blowing straight out to center, that means there's a good chance a long fly ball becomes a home run. Wind blowing in could have the reverse effect.
Lastly, there's temperature. If it's cold and dry, a ball is going to carry a lot less than if it's hot and humid. Keep temperature in mind when deciding a player to roster. It's not the end all be all, but something to keep in mind.
Ballpark Factors
If you are a baseball fan, you probably know about a lot of the hitters and pitchers parks around the league. Knowing which parks favor batters and which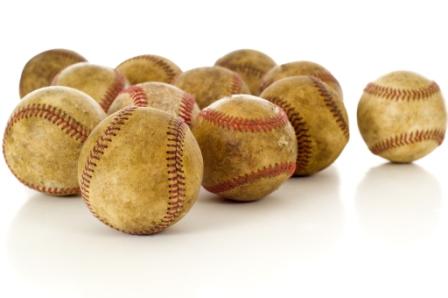 favor pitchers is a good thing to learn and keep in your back pocket. Coors is the most hitter friendly ballpark out there with the Rogers Centre in Toronto a close second. PNC Park (Pirates) and Petco (Padres) are two of the more pitcher friendly parks.
Target Field is a neutral avenue and doesn't favor the hitter or pitcher more or less. Knowing Yankee Stadium has a short-right field porch will help you target certain left-handed batters. All in all, know the ins and outs of each major league stadium. It matters, a lot.
Splits
A useful type of statistic to pay attention to and get familiar with are splits. Most notably, batter splits versus right and left-handed pitching. You will come to learn who the best hitters are against lefties and vice versa. For example, Nelson Cruz is one of the best RH batters against LH pitching in the league. That's common knowledge to most. What most people don't realize is that he is very good against RH pitching as well. Lefty-lefty matchups tend to be the easier hitter fades when making lineups, but don't overlook this matchup as there are lots of gems that can be found. Michael Brantley, Prince Fielder and Anthony Rizzo, to name a few, are some LH batters that are very successful against lefty pitchers. On the flip side, when researching pitcher stats, make sure you view their splits against batters as this could be very telling in what hitters you should give more of a look in a particular day. Another example is pitcher Kyle Kendrick. He's one of the worst pitchers in the league and he's the worst against left-handed batting. Reverse splits is another key stat to look at with pitchers. Some RH pitchers may actually shut down left-handed pitching with greater success than RH hitting (Drew Hutchison, Nick Martinez, etc.). Just be mindful of splits when picking players, it is a very important tool.
Sabermetric Statistics
Becoming a great DFS baseball player is more than just using batting average, home runs, ERA, etc. to choose players. While important, sabermetrics are where the goods are. I use FanGraphs every day to research the statistics I use to research. They have an entire glossary for all of the sabermetric stats. This is a beginner's guide and I am not going to throw that on your shoulders, but it will be good for you to check out very soon. Tips: Read up on BABIP, wOBA, wRC+, FIP, xFIP first. Also be sure to know that sample sizes matter. Someone who has played 5 games and has a .wOBA of .500 against RH pitching is most assuredly not going to maintain that pace throughout the course of the season.
Site Scoring
Each DFS site has different rules for scoring. You need to learn how each one is different. DraftKIngs' scoring differs from FanDuel and FanDuel differs from Yahoo! Sports, etc. DK gives bonuses for complete games, complete game shut outs, no hitters, gives way more points for home runs and steals than any other site. Pitchers also are penalized more for allowing hits, hit batters, walks AND earned runs whereas most sites just penalize for ER. Some sites value wins for a pitcher more than others, also. It's important to find the site you like and know the scoring because that will weigh heavily on how you view and rank a player over another.
Read the Experts, Don't Rely
I can't stress this tip enough. It's a very good thing to read the experts' content that is out there, but it's also a very good thing to not rely on it completely for picking players. Rather if you have a good feeling on a player, compare and reference experts to help you confirm your choice. There is value to reading expert picks and getting extra information that you might not have found, but you must make the lineups and sometimes your feeling on a player will payoff than someone else's.
Find your Strategy
There are myriad of ways to roster lineups that are successful, but you must find what works for you. Some people like to always take top pitchers or the top hitters, some like to stack (see glossary of terms below), some rely heavily on Vegas to pick players, some like to only go contrarian (another term below), etc. You must find what works best for you and your success. To give you an idea, I like to find that one pitcher I love and use him in every lineup. I also will hedge against him in one lineup so that just in case he gets rocked, I have something to hopefully balance the bad outing. On two pitcher sites, this also allows me to use all of the other pitchers I like with that one guy. It is boom or bust, but again, it's what works for me, and what I like. That's all that matters.
Tournaments (GPPs) vs. Cash Games
You will start see the acronym GPP a lot and the term cash games. GPP is used to reference tournaments. It stands for Guaranteed Prize Pool. All sites have GPPs. These will usually have lots of openings for players to make multiple lineups and they are always guaranteed to run even if the maximum entry allotment doesn't fill completely. Tournaments are where you can win a lot of money at one time, but your chances of cashing in are reduced because the percentage payout is lower and there is a greater pool of lineups to compete against. Cash games is a term used for DFS games that payout 40-50 percent of the entrants. Head-to-heads, are just that, you versus another player, and 50/50s are fields where 50 percent of the field wins, but you only double the entry fee you put in. For example, if you play a $1 50/50 or Double Up, then your maximum winnings is $2 ($1 for entry fee + $1 winner). 50/50s usually have a payout of $1.80 as the remaining $.20 goes to the site. That money is called the rake. Every site takes in a percentage of money right off the top for each contest.
Stacking
Here's a term you will get familiar with very quickly, but it is a main strategy of DFS baseball. Stacking involves rostering two or more batters from one team. Some sites only allow 4 plays from one team in a lineup, some allow up to six. Stacking is usually a suggested tournament play as it can be boom or bust. However, stacking is relevant because it allows players to feed points to each other. Generally, you want to stack players who hit close to each other in the batting order.
For example, let's use the newly acquired Troy Tulowitzki and the Toronto Blue Jays. If we stack Josh Donaldson, Tulo and Jose Bautista against a lefty pitcher (because the Blue Jays are the top team against lefties), then you have produced a mini stack of players. These three players are most likely to hit 2-3-4 in the batting order, so if Donaldson walks, Tulo singles and Bautista hits a 3-run homer, then not only did Bautista pay off, but Donaldson and Tulo also get points for scoring runs. Cash games are not usually a place to stack because of the volatility. If you play the aforementioned players in a cash game, they all could go 0-for-4. Not only did you spend a lot of your salary for them, but they did nothing and you probably had to pay down for pitching. Thus, your team floundered. Cash games are more about safety and imperfections than boom or bust. Stacking in tournaments is the recommended play.
Bankroll Management
Having a budget every time you play is a very important habit to start. Sometimes you will go on a losing streak and you will find yourself putting even more money in the next time to help cover your losses. Then, the losing continue and now you are in an even bigger hole. Stop doing that. Make sure you have a budget such as only using 10 percent of your bankroll at a time. For example, if you have $50 in your account and you have a budget of 10 percent, then you will only allow yourself to play $5. Trust me, you aren't going to follow this advice and try to prove me wrong, and you are going to lose. It's OK though, we have to learn from our mistakes sometime. Trusting your budget is a very good way to keep your head above water and not get carried away.
Trust Your Gut, Forget the Losses, Have Fun
This most important tip I or any other DFS player can give you is to MAKE SURE YOU ARE HAVING FUN. Having fun is all that matters. If you are frustrated and not having fun, then something is seriously wrong and you need to take a break. After all, daily fantasy is a game within a game and games are supposed to be fun.
The second most important tip is to move on from your losses. Do not dwell on the times you lose, because you will lose, it happens to everyone. You have to forgive and forget. Mike Trout went 0-for-4 in your lineups the past 3 days? So what. He won't always put up that kind of crap, so don't let what is called recency bias affect your player selection.
The third tip: Trust your gut. It's OK to trust yourself and the reasons why you like a player. All you can do is play the guys you like and let the game on the field play out.
Fourth tip: Take a break. If you are on a losing streak and you keep pumping money in and you keep losing. Stop. Remove yourself from the game, sit on the bench, take a vacation, skip a few slates, do whatever you need to do to get away. It's important that you rest when you are hitless in your last 20 ABs.
Fantasy Baseball Glossary of Terms
Contrarian – To play players with low ownership
Stacking – Putting two or more batters from one team into your lineup.
Recency Bias – Drafting players because they did well for your lineups or not drafting players because they hurt your lineups
GPP– Guaranteed Player Pool
BABIP – Batting Average Balls in Play
wOBA – Weighted On-Base Average
wRC+ – Weighted Runs Created Plus
FIP – Fielding Independent Pitching
xFIP – Expected Fielding Independent Pitching
Bankroll – Amount of money in your account on a fantasy sports site
[/et_pb_toggle][et_pb_toggle admin_label="Toggle" title="NFL Daily Fantasy Sports Beginner's Guide" open="off"]
NFL DFS Beginner's Guide
Stacking Receiver(s) with QB

With the right matchup, playing a quarterback and receiver(s) on the same team can pay off big time. While it sometimes is a feast or famine approach, it can help you cash in big bucks. Stacking a QB with his best WR is not a bad decision in a cash game; however, stacking in a cash game is less encouraged. In a GPP tournament, a stacking option could involve your QB with aWR(s) on his team that might have low ownership. A strategy that can also be employed is stacking your TE with your QB. This is a sneaky smart play that allows you to reap the benefits of a QB that likes to use his TE down in the red-zone. Stacking is more likely to take place in a GPP setting and is a risk-reward scenario. Look for strategic places to stack such as a powerful passing offense match-up against a porous pass defense.
Vegas odds
If you gamble on sports at all, you know how spot on those oddsmakers are, especially when it comes to the NFL. Knowing that makes ita bit easier to see which games are likely to have more points score. Vegas provides point total over/unders for both teams combined and for each team individually. More points on the scoreboard means more DFS points. Use this to your advantage when filling out your lineup each week. Using the Vegas over/under combined with the point spread is useful in determining which position to roster. If the over/under is high and the point spread is small, this might be a good spot to play a QB as Vegas sees it as a potential back-and-forth high scoring affair. If the over/under is high and the point spread is big, this might be a good spot to play a RB on the favored team. A team with a big lead is more likely to use the run game to kill clock with a lead in the 4th.
Injuries Including Last Second Announcements

There are a couple of strategies when it comes to gametime injury decisions. You can stay away from any players who might fall in that category. Or you can choose to play those players and monitor the situation accordingly. If you elect to play those gametime guys, please make sure you have a backup option. The last thing that you want is for Marshawn Lynch to be a last minute scratch before a 3pm kick and you have no backup plan in place. Even if an injured guy suits up and plays, there is the risk of re-injury or limited playing time so consider that before rostering an injured player, too. If you're willing to take a risk on an injured player, it could result in you getting a player with low ownership numbers and is a nice contrarian play in a GPP format.
WR over RB Generally Better in GPP for Flex
The NFL has shifted from a ground game to a high-flying passing game. With that knowledge, I think it wise to use a WR in the flex position rather than a RB. Not that you can't fill the flex position with a runner but a low priced #3 receiver is a better play than a low-priced RB who splits carries. In PPR formats, you'd be a fool to play a RB in the flex over a WR or TE so familiarize yourself with the scoring of the site you're playing on. PPR formats offer a point for every reception which exponentially increases the value of the WR in the flex. Also, WR typically cost less to roster than a RB, especially the lower-tier options. An alternative is to take the RB in the flex position due to the likelihood of them getting more touches than a WR. More touches does not mean more productivity though so be careful in thinking touches equals more points.
Projections
A key stat to understand is the projected touches for skill position players on a weekly basis. Depending on the style of offense they run or what defense they are playing against, the number of touches can vary. Obviously, the QB will have the ball in his hand on every play, making the QB position critical in your DFS contests, whether cash game or GPP. Number of targets for a WR is the best measure of how many times it's likely that WR will touch the ball. As for the RB position, a simple number of carries and/or catches projection lets you know the projected number of times they will touch it. The more touches, the more opportunities to put up points.
Expert Help
The key here is finding someone that you trust and sticking with that person. DailyOverlay is the perfect place to find that expert to trust as we are THE source for expert grading. We grade the "experts" so that you know who to trust on a week-to-week basis. All this being said, it always pays to trust your gut. Relying on an "expert" to fill out your roster each week is boring and not very fun.
Values (cheap starters)
Finding "value" plays are a key each week. A place to start is at the WR position. There are always a couple of cheap options that can provide a nice return on investment. Finding a QB with a favorite deep threat in the passing game can pull in a lot of DFS points at a reasonable investment. Of course, this is a boom or bust strategy but is worth the risk. If you want to win a GPP format, you are going to have to take some risks on boom-or-bust value plays. Also, pay attention to particular players that might be expected to have a heavier workload in a particular week. If the DFS site you play on has not priced them up yet then this is a good opportunitity to grab values.
Defense vs. Pass/Run for Choosing QB/WR/RB
An important factor to consider when filling out your skill position DFS players is the opposing defense. You wouldn't have played a RB against those Bears defenses from 6-8 years ago. As for nowadays, it's never a bad decision to stay away from a WR that is matched up against a lockdown corner such as Richard Sherman. By paying close attention to defensive numbers against the pass/run, you can give yourself an edge when selecting which skill players to roster.
Don't Waste Money on the Kicker

When it comes to kickers, take the same approach as you would in a season long fantasy league. Personally, I think it is wise to wait until the very last round of a fantasy draft to pick a kicker. Translating that to DFS means…Don't waste money on your kicker. However…the school of thought may be changing on this as DFS advances. Check out our articles starting this year about Kicker selection and maybe you should spend a little bit more on a good kicker.
Selecting a Defense
The best strategies here are to find a defense that is facing a low-scoring offense or one that forces a lot of turnovers. A play that seems to work well early in the season is playing a defense against a rookie QB. The team with the young QB tends to play a very vanilla offense in order to hide any potential deficiencies with their youngster and tends to lend itself to a lower scoring output. Also, use the Vegas odds to help you when selecting a defense that is facing an offense that is going to score less.
Weather

Be sure to check the weather before drafting your lineup. Where the weather is poor, there will likely be less points scored. Wind and rain will have a big effect on the passing game, therefore, the QB, WR and TE positions decrease in value. On the flip side of that, a windy/rainy weather outlook creates a perfect opportunity to draft a RB that will see an increase in carries.
Know Your Site
The different DFS sites offer varying point scales. Some may offer added points for 100-yard rushers or 300-yard passers. Make sure you know this as you might be more likely to pay up for a Drew Brees or Aaron Rodgers when you get added points for that 300-yard passing mark. If there are no extra incentives, you might be more likely to save some cash at QB by playing someone else and use the cash saved for your other positions. Now try it out:


[/et_pb_toggle][et_pb_toggle admin_label="Toggle" title="PGA Daily Fantasy Sports Beginner's Guide" open="off"]
PGA DFS Beginner's  Guide
Welcome to DailyOverlay.com's Beginner's Guide to Daily Fantasy Golf!  You're here, presumably, because you want to start playing PGA DFS.  By then end of this article, the hope is that you'll be armed with everything you need to compete in daily fantasy golf games.
Later in this article, I'm going to lay out a basic weekly process that should help you hit the ground running.  After that, I'm going to talk a little bit about game selection.  But first, I'm going to start off by defining and reviewing some terms, ideas, and statistics common to daily fantasy golf.  Once you've become familiarized with these topics, the rest should come much easier.
BALL STRIKING
 A statistic that is derived from a golfer's ranking in total driving (see below) and GIR (see below).  It's a simple addition of those two rankings, and the lower the number, the better.
COURSE HISTORY
 Course history refers to a golfer's performance at aspecific golf course.  If a golfer has done well in the past at a given course, he's probably more likely to do well at that course in the future.
FORM
 Form refers to the recent performance of a golfer, and can be either good or bad.  You'll often hear the phrase, "rounding in to form."  What that means is the golfer looks to be playing better of late and could be headed for a good week.
GIR (or GREEN IN REGULATION)
 GIR stands for green in regulation.  A green in regulation occurs when a golfer reaches the green in at least two or less strokes than the par number for a given hole.  For example, when a golfer reaches a par 4 in two shots, that is a green in regulation.
As a statistic, GIR represents the percentage of greens a golfer hits in regulation.
PAR BREAKER
 Both a way to refer to as a score below par (birdie, eagle, etc.) and a golfer who routinely scores below par on a hole-to-hole basis.
SCRAMBLING
 Percentage of holes on which a golfer scores par or better despite failing to hit the green in regulation.
STROKES GAINED: PUTTING
 A statistic that measures the number of putts a golfer takes relative to the PGA Tour average, taking into account the initial putt distance on each green.
STROKES GAINED: TEE-TO-GREEN
 A statistic that measures the number of strokes a golfer takes, relative to the PGA Tour average, to reach the green.
TOTAL DRIVING
 A statistic that is derived from a golfer's ranking in driving distance and driving accuracy.  It's a simple addition of those two rankings, and the lower the number, the better.
VEGAS ODDS for GOLF
 The word "Vegas" is often used to represent the idea of odds.  The odds being discussed don't necessarily have to originate from Las Vegas.  It's slang.  Golf odds are usually expressed in one of two fashions: fractional (example: 12-1) or money line (+1200).  Fractional odds tell you how much money you will win for every $1 you bet.  In our example, you will win $12 for every $1 you bet (and if you win, you get your initial bet back, so a $1 winner at 12-1 actually pays $13).  Money line odds tell you how much money you will make in relation to $100.  So in our example, if you bet $100, you will win $1200 (plus your bet back).  An easy was to think about the "+XXX" numbers is to just divide them by 100.  +1200 and 12-1 are the same thing.  With money line odds, you can have negative numbers as well.  When a number is negative, that means you have to bet that amount to win $100.  So a -1200 number means you have to bet $1200 to win $100 (again, plus your initial bet back).  In golf, you almost never see a negative number, so you don't really have to worry about doing that math.
There are all sorts of bets out there like first round leader, player props, player match-ups, etc.  For our purposes, you probably only need to consider the overall odds to win agiven tournament.
PGA DFS SCORING
Now, let's delve a little into fantasy golf scoring.  Depending on which site you play on, it's a little more complicated than just birdies are good and bogeys are bad.
I'm going to review the scoring system on DraftKings, as DK is the fantasy golf industry leader in terms of traffic.  If you're going to play on other sites, make sure you check out the scoring system.  Different sites promote different strategies.  For example, if you play on Victiv, scoring is directly tied into a golfer's score relative to par, but the twist is only your five best scores out of seven selections count.
On DraftKings, you select six golfers each week, and all six scores will count towards your final score.  You are given a salary cap of $50,000 with which to make those six selections.  Golfers on each team will accumulate points as follows:
Per Hole Scoring

Double Eagle (DBL EAG): +20 PTs
Eagle (EAG): +8 PTs
Birdie (BIR): +3 PTs
Par (PAR): +0.5 PTs
Bogey (BOG): -0.5 PTs
Double Bogey (DBL BOG): -1 PT
Worse than Double Bogey (WORSE DBL BOG): -1 PT

Tournament Finish Scoring

1st: 30 PTs
2nd: 20 PTs
3rd: 18 PTs
4th: 16 PTs
5th: 14 PTs
6th: 12 PTs
7th: 10 PTs
8th: 9 PTs
9th: 8 PTs
10th: 7 PTs
11th–15th: 6 PTs
16th–20th: 5 PTs
21st–25th: 4 PTs
26th–30th: 3 PTs
31st–40th: 2 PTs
41st-50th: 1 PTs

Streaks and Bonuses

Streak of 3 Birdies of Better (MAX 1 Per Round) (3+ BIR STRK): +3 PTs
Bogey Free Round (BOG FREE RD): +3 PTs
All 4 Rounds Under 70 Strokes (ALL 4 RDS UND 70): +5 PTs
Hole in One (HOLE IN ONE): +10 PTs
There are a few things you should take note of with respect to this scoring system.  First, birdies are more helpful than bogeys are harmful.  When playing on DraftKings, you should focus more on par breakers rather than steady par machines.  Next, there are a lot of bonuses out there to be had.  Again, golfers who go low are rewarded.  First place gets 30 extra points, which is the same as making 10 additional birdies.  Also, the gap between first and second place is huge; worth just over three additional birdies.  To win a GPP, you'll need a couple of guys who finish at the very top of the leader board.  Finally, you can see how important it is to have all of your golfers make the cut.  Everyone who finishes in the top 50 receives at least one bonus point, and they all get 36 more holes to rack up points (even a measly 36 pars = an additional 18 points).  So to recap, look for guys who can rack up birdies, have a shot to contend, and are safe bets to make the cut.
WEEKLY PROCESS FOR DFS GOLF
Now that you know a little bit of the lingo and you're familiar with the scoring system, I'm going to lay out a basic weekly process that should help you get started.  You can modify this process a little as you go to fit your needs, but I think it's a solid foundation for beating games on a weekly basis.
Let's say this is your first week playing PGA DFS.  You're a golf fan, but you haven't really been keeping up with the Tour.  That's perfectly fine.  This is how I would attack it:
First, I would spend some time scrolling through the past four weeks of results.  You need to know who's in good form and who's not.  You'll be able to notice some trends right away.  As you go, you should try and keep up with the Tour as much as possible.  It will pay huge dividends.  Ideally, you should try to catch a couple of hours each weekend of TV coverage, but I fully understand life comes first and not everyone has that kind of time.  As long as you keep up with weekly results, you should be fine.  Just spend a few minutes each Monday scrolling through the past week's results and you'll be good to go.
Next, I would head over to DraftKings and spend some time with the player pool and salaries.  You need to know who's actually playing this week, right?  You don't need to make actual picks at this point; just get a feel for the pricing and a loose idea of players you want to target.
Now, you'll want to take a look at past tournament results for the course they're playing that week.  Say it's Masters week, you'll want to try and figure out who plays well at Augusta National.  Once you know who succeeds, you'll be on your way to figuring out why a certain player may or may not play well at a given course.  For example, Bubba Watson has had a ton of success at Augusta.  Why?  He hits it long off the tee, taking a lot of trouble out of play, and he's good around the greens.  Now you can target other bombers and scramblers.  One caveat, you might run into a situation where a guy really just doesn't profile well for a course, yet he keeps finding success there.  Sometimes a course fits a golfer's eye, and you should roll with that.  Tip: everything doesn't always have to fit in a nice box.  You can like a golfer for one reason and like someone else for a different reason.  The important thing is to have a reason why you're making a pick.
At this point, you've got some idea of how this week's course will play.  But let's say you're looking for a little additional help.  There are a number of sites out there that offer both free and/or paid weekly fantasy golf advice (DailyOverlay.com puts out free weekly PGA content that includes selections as well as a consensus article of the top consensus picks around the industry).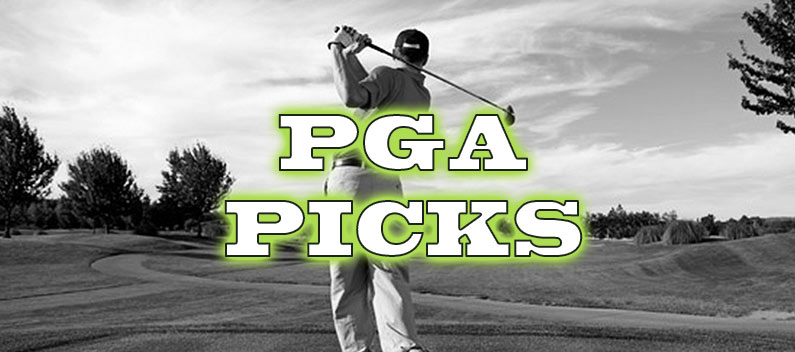 When you're first starting out, I recommend that you take in as much information from as many different sources as possible.  As you go, you will be able to differentiate good advice from bad, and you'll be able to lean on outside information less and less.  It's always good to know where other people are coming from, but you should also want to be making your final decisions on your own.
So now you've done a little course history research on your own, and you've received some outside help from experts on what to look for.  Your next stop should be pgatour.com, and you should spend some time with the statistics you think will matter.  Does the course suit bombers, ball strikers, or scramblers?  Which yardages will matter this week?  All of this matters.  The goal here is to end up with somewhere around 10-20 golfers you actively want to use.  You can't play everyone.
After you're done combing through the statistics, you should have a list of targets for the week.  It's time to head back over to DK to see how much each of those guys cost.  Play around a little in the "Create a Lineup" section of DraftKings, and see what kind of combinations you can come up with.  I think there's a lot of value in the trial-and-error method of constructing lineups, especially when you're starting out.  You need to figure out what certain salaries mean for overall roster construction.  Even if you're only planning playing one lineup for the week, make a few so that you have options come Wednesday night.
You're almost home.  You've got a couple lineups you like, or at least a couple golfers.  To put the final touches on your research, I'd do a few things.  I'd go back through some expert articles, podcasts, and videos, and see who they like.  They might bring up something you hadn't previously thought of.  I'd consider the Vegas odds (I recommend either pinnaclesports.com or vegasinsider.com).  The guys who are paid to set lines are very good at what they do.  You should always take their opinions into account.  Next, I'd check the weather forecast for the city hosting the event.  The first two rounds of most golf tournaments are broken up into two starting waves.  Each wave will play a morning session one day and an afternoon session the other.  Sometimes, one wave will clearly benefit from the weather more than the other.  It's not something I use to start making picks, as a golf tournament is four rounds and there's nothing you can do about it on the weekend, but it is something I'll use to break ties when I like two players equally.  Finally, I'd check news services like Rotoworld or even Twitter for golfer injury and/or withdrawal news.  One of the worst things you could ever do is roster a golfer who isn't even teeing it up that week.
We've come to the end of the journey.  You've done everything you can do.  You have all the information you need to make your ultimate decisions.  Make some finals tweaks to those lineups, pick out some games you want to play, and let it rip.  All that's left to do is follow along and enjoy the weekend!
I'd like to end this guide talking about game selection.  There are two major types of daily fantasy games you can play: cash games and tournaments (GPPs).  Cash games offer less risk, reward, and variance, as you will usually be playing to double your money either against a single opponent or a large field where the top 50% of finishers get paid.  Conversely, tournaments will offer more risk, reward, and variance, as you will usually be playing against hundreds or even thousands of opponents where only 20% of the field will be paid and top prizes can reach seven figures!  If you want to play it safe and protect your money, your primary focus should be cash games.  If you're playing DFS for entertainment purposes and/or you want to chase those huge payouts, then you should probably focus on GPPs.  Either way you go, you should never put any money in play that you aren't comfortable losing.  If you're a beginner, you should definitely start out small and go from there.  You don't have to put a lot of money on the line to have a blast playing PGA DFS.  For example, DraftKings now offers a weekly $3 tournament with a first prize of $100,000!  Play the games that fit your personality, and most importantly, have fun!
Thanks for reading, and I hope I was able to provide you with the tools you need to get started in PGA DFS.  Good luck!
[/et_pb_toggle][et_pb_toggle admin_label="Toggle" title="CFB DFS Beginners Guide" open="off"]
CFB DFS Beginners Guide
College Football vs. NFL
 There are a lot of similarities to beginning strategies in CFB and professional football.
But both sports have some vast differences when drawing up strategies.
I am here to help you with the differences so that you will be successful on Saturdays, or Thursdays, or Fridays, or Mondays, maybe even Tuesdays…yea, college football is played on a lot of different days.
Find your resources
You really need to get familiar with teams in college football, and that can be very difficult because in college, there are 128 FBS Division I teams. Yes, 128!
Not all slates will have every single game. Instead various sites will pick the games they wish to feature. But many of the sites will have more than 20 games on a single slate, early and late. It can make it very difficult to sift through the players. Plus, there just isn't a lot of player news available for every single player.
This is why you need your own resources for player news. I suggest subscribing to teams' athletic departments on Twitter, find college beat writes, both student newspapers and local newspapers in that college's town. 
DailyOverlay provides an article with our selections as well as a look at the Consensus selections article each week from industry leaders around the league.
Fading Games
 Like the NFL, Vegas is a very useful tool in guiding player selection in CFB.
I must emphasize using this to help you fade potential low-scoring games in a slate.
It's helpful to just fade the games that aren't projected to score points because we don't want to target those games. Really, it's very likely the projections will hold true because it's college football, it has less parity than NFL, and it's easier to project the flow of the game.
Lack of Parity
College football is unique in that you do get the occasional upset of a few of the top teams each season, however, if a team is solid, it is likely to win 10, 11 or even 12 regular season games. College football lacks the parity of the NFL, so it's safer to pick players from a high-scoring offense because those players are most likely going to do well against a sub-par team.
For example, if No. 1 Ohio State, which is returning a lot of its core players from last season's title run, is facing unranked Tulane University. It's a very good bet that a player like RB Ezekiel Elliott is going to put up good numbers. Why? Because Ohio State is just that much better than Tulane and in 99 out of 100 games played between the two, OSU is going to dominate, Ezekial Elliott is the starting RB and he gets the lions share of the touches. Thus, despite the blowout potential, Elliott has a great chance of being productive, especially if Vegas likes the Buckeyes in a blowout.
Opportunities
 Like the NFL, CFB is all about opportunities. Who is getting the most carries? Who is seeing the most touches? Georgie's starting RB is out due to injury, who is his backup? Stud receiver averages 10 catches per game? Yep, he's worthy of a roster spot. The wolves get theirs in college football, so feed the hungry.
Dual-Threat QBs and RBs
Quarterbacks in college football are the most important position to target. Why? Because most sites make you select two of them. Unlike NFL DFS, college football quarterbacks can make up a high percentage of your total points.
In college football, the dual-threat quarterback is your best friend. Not only will they help you score points through the air, but a bulk of their points will come from chewing up yardage on the ground and scoring rushing touchdowns (worth 6 instead of 4 like passing TDs).
Next, you want to target running backs. They are 1B to QBs in CFB DFS because they get the most touches and opportunities.
But what RBs do you want to choose? Well, that's kind of easy. You want to target the backs that are the feature part of the offense. RBs on teams with QBs who are game managers are the better RB options. If the offense runs through the RB, that's the guy you want.
What about wide receivers?
They are an important source of points, especially the top guys. PPR is a big factor in college football, but you can always find value at receiver in CFB because there are just a lot of guys who play WR. If you have 20 games to choose from — that's 40 teams with roughly 80-160 receivers to target depending on the offense. Sometimes the top guys are priced really high, and while they may go off, it's an awful lot to spend on a guy who may get 10 catches in a game, if you are lucky enough.
Spend down on TE
 Unfortunately, TE is not a position that has a lot of talent to choose from. Sometimes, you can win tournaments with your TE putting up a goose egg, and that's because a lot of teams just don't use the TE in many passing situations. There are a handful of guys who are elite, but you are safer to just punt the position every week. A guy who snags 1 catch for 6 yards and a TD is a huge win at the TE position in DFS.
[/et_pb_toggle][et_pb_toggle admin_label="Toggle" title="Daily Fantasy Sports Dictionary" open="off"]
DFS Dictionary/Terms
BANKROLL
 Your bankroll is the amount of money you have either dedicated specifically for or have the ability to spend on your daily fantasy games.  I suggest you segregated your DFS (see below) funds from your general life funds, but it's not absolutely necessary.  As long as you're responsible with your spending, you'll be fine.
CASH GAMES
Cash games refer both to smaller games than GPPs or tournaments, usually less than 10 players, and large field double-ups (sometimes called 50/50s) where roughly 50% of the field doubles their money.  It's a term than has made its way over from poker.  In poker, a cash game is one played at a single table where the chips represent actual cash value, which differs from a tournament where entry fees are pooled, the games is played across one or multiple tables, and the chips do not represent actual value.  Given the high crossover percentage of poker and DFS (see below) players, cash games and tournaments/GPPs are just shorthand for respectively small and large player fields.
 CHALK
 Chalk refers to popular, conventional wisdom picks.  A chalk pick will be obvious and highly-owned.  It's the opposite of "contrarian" (see below).
 CONTRARIAN
 A contrarian pick is one that runs contrary to public opinion.  It's the opposite of "chalk" (see above).
DFS
 DFS is the abbreviation for Daily Fantasy Sports.  It's used as shorthand for the games offered by sites like DraftKings and FanDuel, even if some events take place over the course of multiple days (like golf).
 DOUBLE-UPS (also known as 50/50s)
 A game type where winners will receive twice the entry fee.  Player fields can range anywhere two to well into the thousands.
 EXPOSURE (also SHARES)
 Refers to the number of lineups you have that feature or the amount of real money you have invested in a given player.
GPP (also referred to as a TOURNAMENT)
GPP stands for "Guaranteed Prize Pool," and is often used in interchangeable fashion with the word "tournament" even though not all tournaments are GPPs.  A guaranteed prize pool tournament is one where the site guarantees a certain payout amount, regardless of whether or not that payout amount has been satisfied by registered player entry fees.  When a GPP does not reach its expected number of players, that leads to "overlay" (see below).
Tournament refers to a game with (usually) 10 or more players.  Tournaments have larger fields than cash games (see above).
HEAD-TO-HEADS (abbreviated as H2H)
 A game type where you face off against a single opponent, and the winner receives the loser's entry fee.
 LEAGUE
 A game type somewhere on the spectrum in between cash games and tournaments.  Usually, these games will feature 3-10 players.  "League" and "tournament" can be used semi-interchangeably when discussing fields smaller than 100 but larger than two.
 OVERLAY
 Overlay occurs when a GPP does not reach its expected number of players, and therefore pays out more in prize money than it collected in player entry fees.  You should always look for overlay.  As overlay increases, so does your expected return on investment or ROI (see below).  Example: A GPP has a $100 guarantee paying out three places: $50 to first, $30 to second, and $20 to third.  It costs $10 to enter, and there are only four players registered seconds before roster lock (see below).  If you register for this tournament, and everyone is equally skilled, you should see an average return of +$10 on your investment or a 100% ROI.  Now, if you keep everything the same but change the number of players from five to 12, your expected value drops from +$10 to -$1.67.  As you can see, overlay greatly improves you chances of winning money, and it should be targeted aggressively.
QUALIFIER (also referred to as Q)
A qualifier or Q is a tournament where the prize is entry into another tournament.
ROI or RETURN ON INVESTMENT
ROI is a measure of your profitability, expressed by a percentage.  To calculate ROI, you use this formula:
(Gross Winnings – Amount Invested) / Amount Invested
Say you played a $10 GPP, and you happened to win $200 (nice work!).  Using that formula, we'd take $200, subtract $10, and then divide by $10.  That leaves us with an ROI of 190%.
A common misconception with ROI happens when considering losses.  The break-even point for ROI is 0%, not 100%.  A 100% ROI means you have doubled your investment.  A 0% ROI does not mean you lost everything, rather you have neither won nor lost.  A -100% ROI means you have lost every single dollar you have invested.  Try to avoid the -100% ROI.
ROSTER LOCK (also referred to as LOCK)
Roster lock is the time at which you are no longer able to edit your roster.  For our purposes, rosters lock when the first player is scheduled to tee off in the first round of a given event.  It's the same across all the sites.  If you're playing other sports, you need to pay attention to the nuances of the site you're playing on.  For example, on FanDuel, your entire roster locks when the first game for the slate (schedule of games) gets underway, whereas on DraftKings, players individually lock as their games begin.  But this is a golf guide, and we don't have to worry about lock as much as the other guys.
ROSTERED
Another way to say you picked a given golfer.  When you "rostered" a player, you used him in a lineup.
[/et_pb_toggle][et_pb_text admin_label="Text" background_layout="light" text_orientation="left"]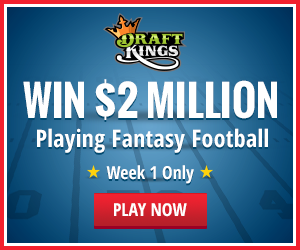 [/et_pb_text][/et_pb_column][et_pb_column type="1_3″][et_pb_sidebar admin_label="Sidebar" orientation="left" area="sidebar-1″ background_layout="light" /][/et_pb_column][/et_pb_row][/et_pb_section]