CFB – Expert Recap and Grades – September 26th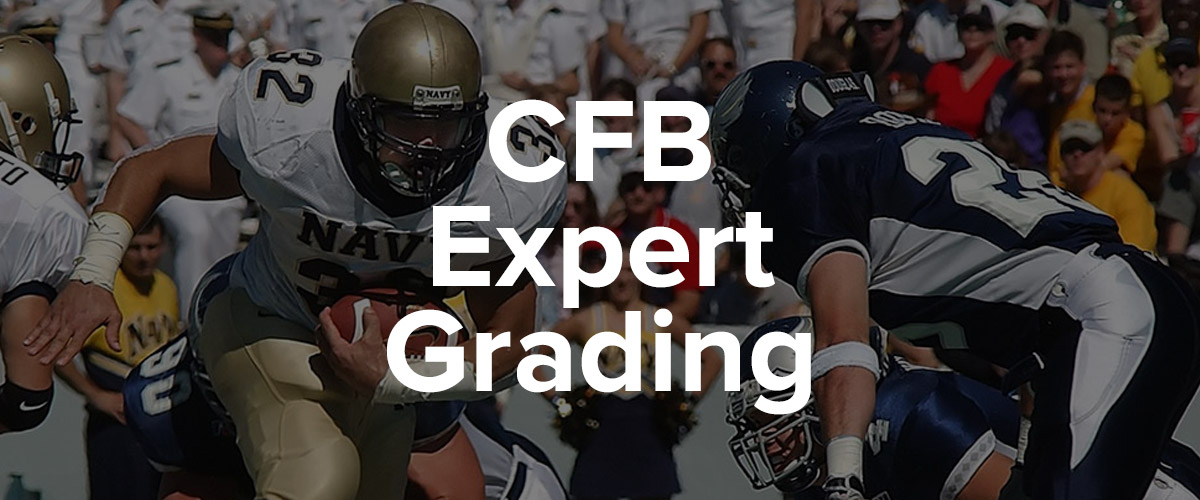 CFB DFS Recap September 26th
We survived another CFB week though there were a few cancellations. As conference play heats up, let's hope that the good luck continues. Be sure to check out our full CFB Expert Grading and make sure you're reading our weekly Consensus article which we will try to get up on Friday evenings this season. If not Friday, it'll be up Saturday mornings around 9am CT.
As a reminder, most of our CFB content will be part of our premium membership. Now is a great time to sign up for our premium content so you are all set for the football, CFB and NFL, season! Our premium membership will get you access to all of our content!
Be sure to come back each week for a review of the Industry Consensus picks highlighting the top (and bottom) grades for the week and season from the experts we are tracking.
On to the Week 1 grades, class is in session!
Consensus Recap – September 26th
Week 3 (Score: 3.14 / Rank 10th out of 15) – The Consensus had a better score than last week but a much lower place in the standings.
Head of the Class – September 26th
Each week I will highlight a few of the top experts for the week. Here are the experts that deserve a "gold star" for Week 3 based on their cumulative grades for all players they touted this week.
#1) NumberFire (Score: 5.22) hauled in four "A+" grades with their nine plays.
#2) RG Consensus (Score: 5.17) scored "B" or better with five of their six plays.
#3) DFS Army Cheat Sheet (Score: 4.40) makes it two weeks in a row in the #3 slot. Three of ten plays scored an "A+" grade.
Head of the Class – September 26th
Sometimes there is just that one class that you excel in. In this section, I will highlight who the top experts were at each position for Week 3.
QB – NumberFire (10.00)
RB – Athlon Sports (4.50)
WR – Sports Gambling Podcast, RG Consensus, Rotoworld (5.00)
Study Time – September 26th
If we are going to give a gold star to the top experts of the week, we also need to determine which experts might need to put in some extra study time to pull up those grades. Here are the Week 3 experts that didn't make the grade this week.
EliteFantasy (Score: 2.65)
Rotowire Optimizer (Score: 2.25)
Extra Credit – September 26th
In this section, I will look to give some extra credit to experts that received an A+ grade for a player where they were the lone expert to recommend. Week 3 extra credit goes to the following:
A+ – Kylin Hill (EliteFantasy)
A+ – Deuce Vaughn (Fansided)
A+ – Osirus Mitchell (Fansided)
Head of the Class – Season
Here are the top experts in the Overall Standings after Week 3 of the season.
#1) Rotoworld (Score: 4.14)
#2) DFS Army – Cheat Sheet (Score: 3.56)
#3) Rotowire Optimizer (Score: 3.50)
The DailyOverlay Industry Consensus sits in 9th place with a 2.95 score.
Thanks for reading. Look for this article weekly and don't forget to drop us a line in the comments, if you're looking for anything in particular that you don't see here.
Follow me on Twitter @mbutlerOK