CFB – Industry Expert Consensus – November 19th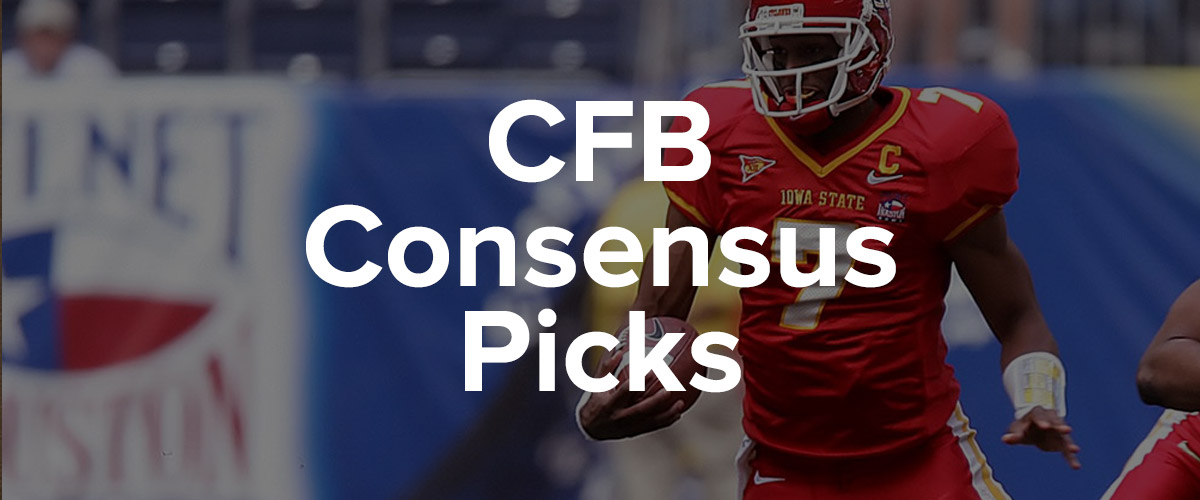 CFB DFS Picks November 19th
A full day of football is on the table for Saturday. Some decent value guys that'll help you squeeze in some of the big salary guys. Good luck!
The Weighted Consensus for CFB is where we publish an in-depth version of rankings every day that considers each expert's current DailyOverlay score to generate a Weighted Consensus ranking.  To calculate the Weighted Rank Score, each expert's DailyOverlay score is weighted on a sliding scale from 1 to 5 with the top expert in the current standings being weighted with a five while the last place expert is weighted with a one. This method gives the higher rated experts picks more weight when compiling the overall player rankings for the day. For this 2022 CFB season, any player with a 6.0 DO Score is included in the Consensus. 
The CFB Weighted Consensus article will be part of the premium content this football season. Sign up now for a FREE 7-day trial so you don't miss any of the content here at DailyOverlay.
Hit-Hike!!!
QB
| | | | | | | | |
| --- | --- | --- | --- | --- | --- | --- | --- |
| Name | Pos | Team | Price | Cash % | GPP % | Count | Rank Score |
| Holton Ahlers | QB | ECU | 6200 | 49% | 32% | 11 | 19.06 |
| Clayton Tune | QB | UH | 8100 | 38% | 26% | 10 | 18.57 |
| C.J. Stroud | QB | OSU | 9600 | 22% | 18% | 7 | 12.95 |
| Jayden de Laura | QB | ARIZ | 7900 | 22% | 18% | 7 | 12.30 |
| Cameron Ward | QB | WSU | 6800 | 14% | 13% | 5 | 9.20 |
| Will Howard | QB | KSU | 6400 | 16% | 15% | 6 | 8.76 |
RB
| | | | | | | | |
| --- | --- | --- | --- | --- | --- | --- | --- |
| Name | Pos | Team | Price | Cash % | GPP % | Count | Rank Score |
| Nakia Watson | RB | WSU | 3800 | 50% | 33% | 12 | 24.06 |
| Deuce Vaughn | RB | KSU | 7400 | 50% | 33% | 12 | 23.48 |
| Bijan Robinson | RB | UT | 9100 | 46% | 31% | 10 | 18.89 |
| Braelon Allen | RB | WISC | 7000 | 34% | 25% | 8 | 11.99 |
| Keaton Mitchell | RB | ECU | 7100 | 19% | 16% | 6 | 9.75 |
| Stacy Sneed | RB | UH | 3800 | 15% | 14% | 5 | 7.44 |
WR
| | | | | | | | |
| --- | --- | --- | --- | --- | --- | --- | --- |
| Name | Pos | Team | Price | Cash % | GPP % | Count | Rank Score |
| Nathaniel Dell | WR | UH | 8200 | 51% | 33% | 11 | 21.56 |
| Isaiah Winstead | WR | ECU | 7000 | 21% | 17% | 7 | 15.70 |
| Marvin Harrison Jr. | WR | OSU | 8100 | 27% | 20% | 8 | 14.16 |
| Xavier Worthy | WR | UT | 6500 | 20% | 16% | 6 | 13.80 |
| Samuel Brown | WR | UH | 4200 | 27% | 20% | 8 | 12.10 |
| C.J. Johnson | WR | ECU | 6200 | 27% | 20% | 8 | 10.96 |
| Ja'Tavion Sanders | WR | UT | 4500 | 17% | 15% | 5 | 8.89 |
| Jayden Reed | WR | MSU | 5600 | 17% | 15% | 5 | 7.66 |
Hope you find the right combination to cash! Follow me on Twitter @mbutlerOK