NBA DFS – Hot Sheet – December 28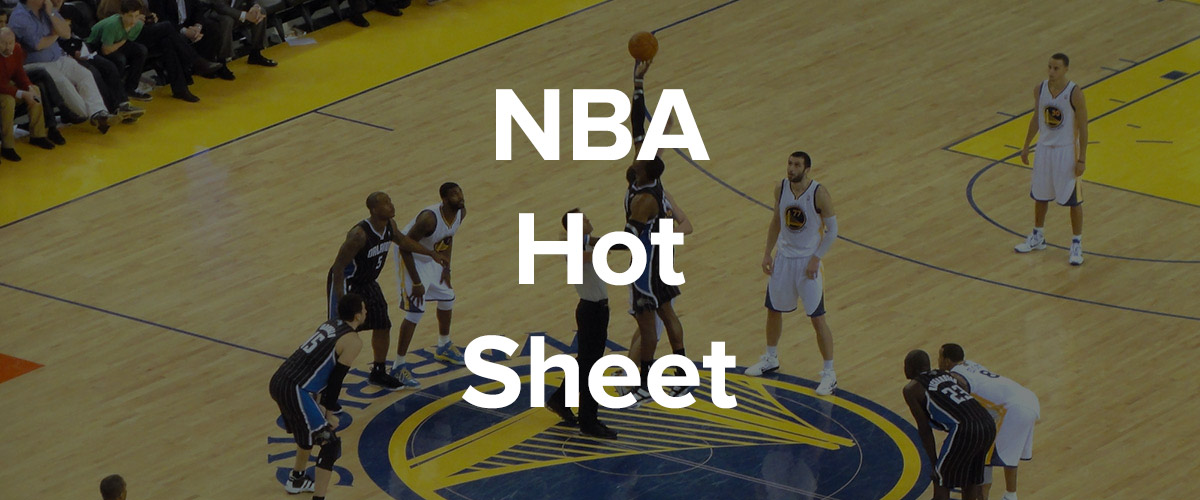 NBA DFS Picks – December 28th
This is my first NBA Hot Sheet article for the new season. I plan to provide the Hot Sheet matrix and my top DFS plays every weekday that has a slate of at least four games. Don't put too much stock in the Hot Sheet matrix in the early going while each team has a sample size of just a couple of games. Injuries, COVID, and rest days on back-to-backs are the main things to watch, especially early on.
The grid below is a snapshot of today's slate that shows the overall rating for each position for each team. The numbers highlighted in red are in the top 25% of their position for the slate and indicate good plays. Meanwhile, the numbers highlighted in blue are the positions that are in the bottom 25% of their respective position for the slate and are positions to avoid.
Enjoy a free article today but be sure to sign up for a FREE 7-day trial to get this article and all of the great content here at DailyOverlay.
Hot Sheet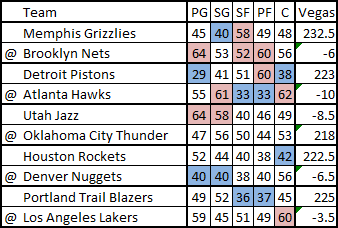 Droppin' Dimes
James Harden (HOU) – Another game without John Wall and DeMarcus Cousins puts Harden in must-play territory.
Kyrie Irving (BKN) – Irving should be the focal part of the offense while getting an increase in usage with Kevin Durant out.
Christian Wood (HOU) – Wood played 44 minutes in the opener for the Rockets and put up 31 points and 13 boards and should have a similar role tonight with Cousins still out.
Caris LeVert (BKN) – LeVert will see a bump in minutes and usage with Durant out tonight and Spencer Dinwiddie out for the season.
Jerami Grant (DET) – Grant is coming off a big game with 28 points and 10 boards in 43 minutes and should secure big minutes and production again with Blake Griffin out.
Darius Bazley (OKC) – Bazley put up a double-double in the first game while playing 33 minutes.
Bogdan Bogdanovic (ATL) – Bogdanovic is only 4-for-17 from three in the first two games, but once his shot starts falling, he will easily exceed value.
George Hill (OKC) – Drew the start for the Thunder in their first game and put up 21 points in 24 minutes.
Delon Wright (DET) – Played 42 minutes in the last game with Derrick Rose on the court, now with Rose out tonight, Wright should be in line for big minutes again with increased usage.
Josh Jackson (DET) – Jackson is averaging 12.5 points and 7.0 board through two games and should get a bump in minutes and production with Griffin and Rose out.
Follow me on Twitter @Rotopilot