NBA DFS – Hot Sheet – February 10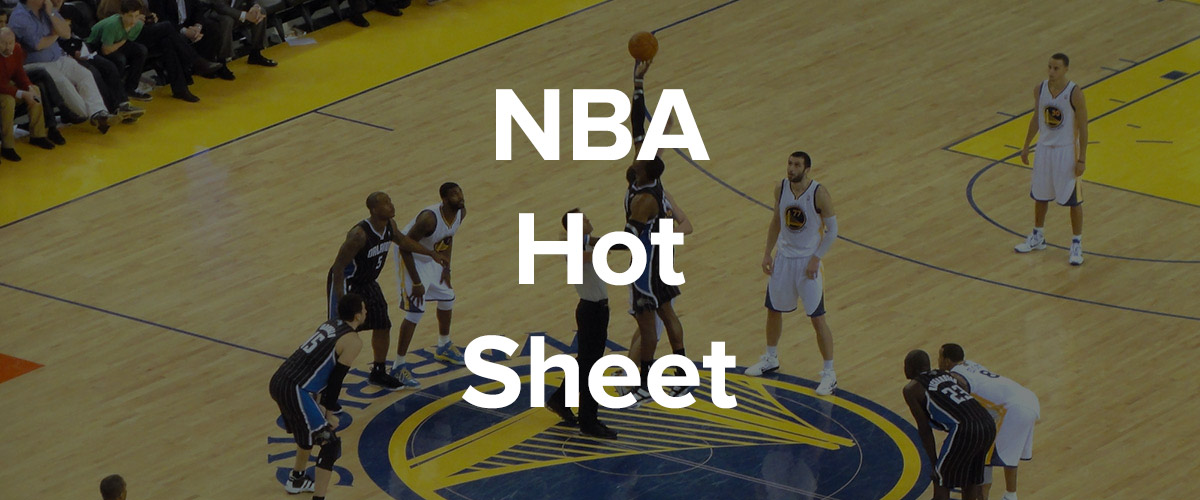 NBA DFS Picks – 2/10/2020
The NBA delivers a strong nine-game slate on the hardwood Monday night. There are still some DFS pricing to take advantage of for players on new teams following the trade deadline. There is also plenty of injuries to adjust for and monitor leading up to tip-off which could open up some must-have mid-priced and value options.
The grid below is a snapshot of today's slate that shows the overall rating for each position for each team. The numbers highlighted in red are in the top 25% of their position for the slate and indicate good plays. Meanwhile, the numbers highlighted in blue are the positions that are in the bottom 25% of their respective position for the slate and are positions to avoid.
Sign up for a FREE 7-day trial to get this article and all of the great content here at DailyOverlay.
Hot Sheet for February 10th