NBA DFS – Hot Sheet – February 22nd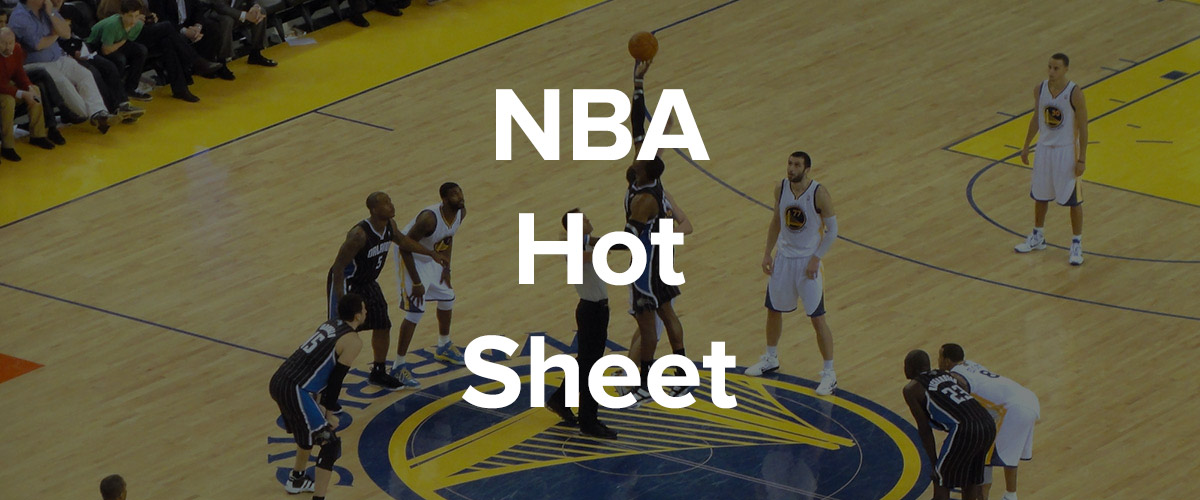 NBA DFS Picks – February 22nd
With a six-pack of NBA action tap for Monday night, I'm have switched up my process and format a little bit. Too much of my analysis was focusing in on recent results and not enough on my projections. I am also looking across positions by salary more now to provide my one Top Stud of the night, along with my Core Plays, and finally a few Value Plays. I will also be publishing this article a little later than before to take advantage of news that breaks during the day.
The grid below is a snapshot of today's slate that shows the overall rating for each position for each team. The numbers highlighted in red are in the top 25% of their position for the slate and indicate good plays. Meanwhile, the numbers highlighted in blue are the positions that are in the bottom 25% of their respective position for the slate and are positions to avoid.
Sign up for a FREE 7-day trial to get this article and all of the great content here at DailyOverlay.
Hot Sheet for 2/22/2021