NBA DFS – Hot Sheet – Jan 8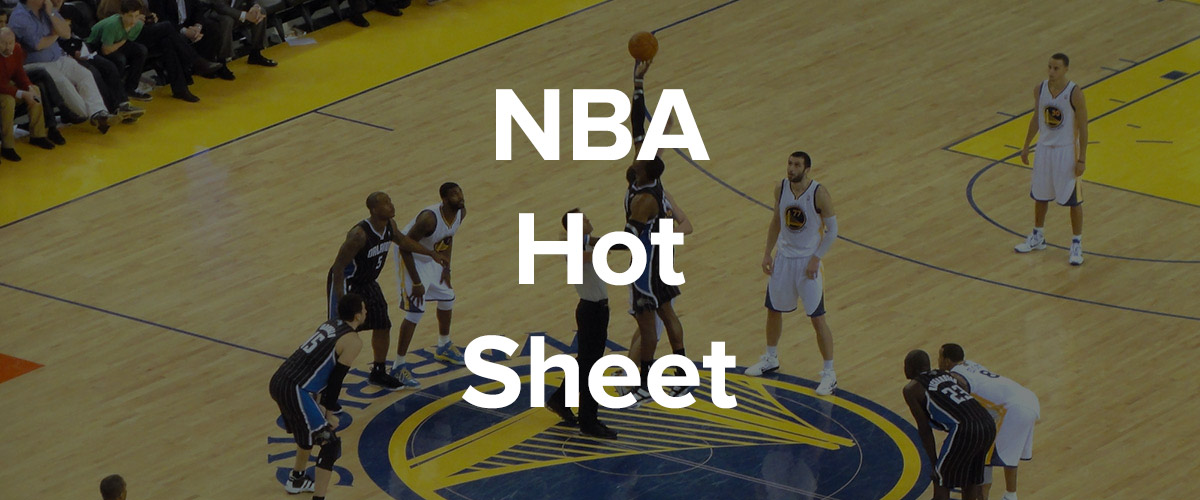 NBA DFS Picks – 1/8/2020
We have a nine-game NBA slate lined up for Wednesday night and it should be a wild one with seven of the games coming in with a Vegas total of 218 points or higher. We also have some players already ruled out and the potential for more which will open up plenty of value options to implement a "Stars and Scars" DFS roster construction.
The grid below is a snapshot of today's slate that shows the overall rating for each position for each team. The numbers highlighted in red are in the top 25% of their position for the slate and indicate good plays. Meanwhile, the numbers highlighted in blue are the positions that are in the bottom 25% of their respective position for the slate and are positions to avoid.
Sign up for a FREE 7-day trial to get this article and all of the great content here at DailyOverlay.
Hot Sheet for January 8th