NBA DFS – Hot Sheet – Nov 11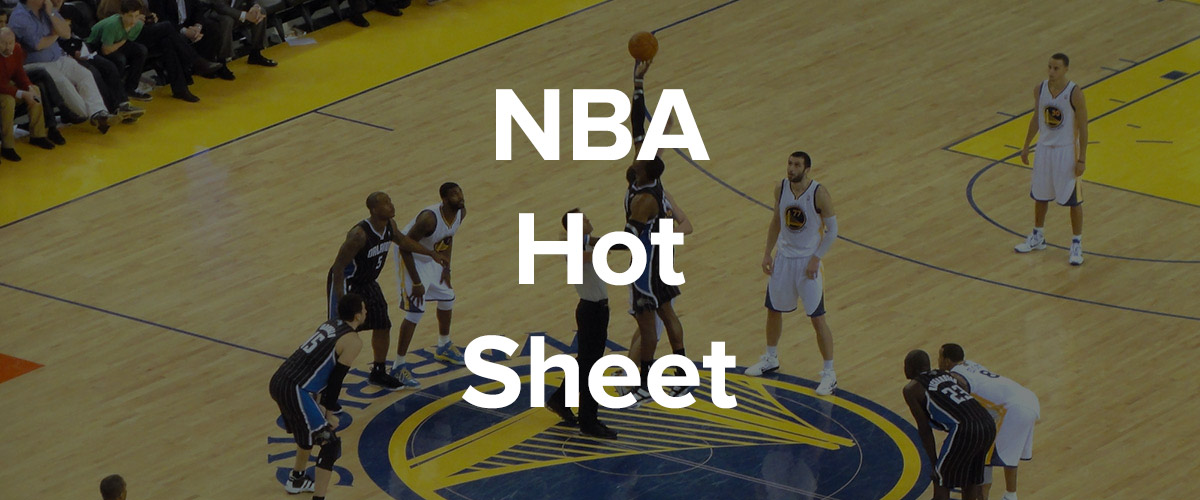 NBA DFS Picks – 11/11
There are six games on the docket for the NBA on Monday night. One game stands far above the others when looking at the Vegas totals, so it should come as no surprise that there are a lot of players from the Rockets/Pelicans matchup that found their way into the top DFS picks for the night.
The grid below is a snapshot of today's slate that shows the overall rating for each position for each team. The numbers highlighted in red are in the top 25% of their position for the slate and indicate good plays. Meanwhile, the numbers highlighted in blue are the positions that are in the bottom 25% of their respective position for the slate and are positions to avoid.
Sign up for a FREE 7-day trial to get this article and all of the great content here at DailyOverlay.
Hot Sheet for November 11th