NBA DFS – Hot Sheet – Nov 6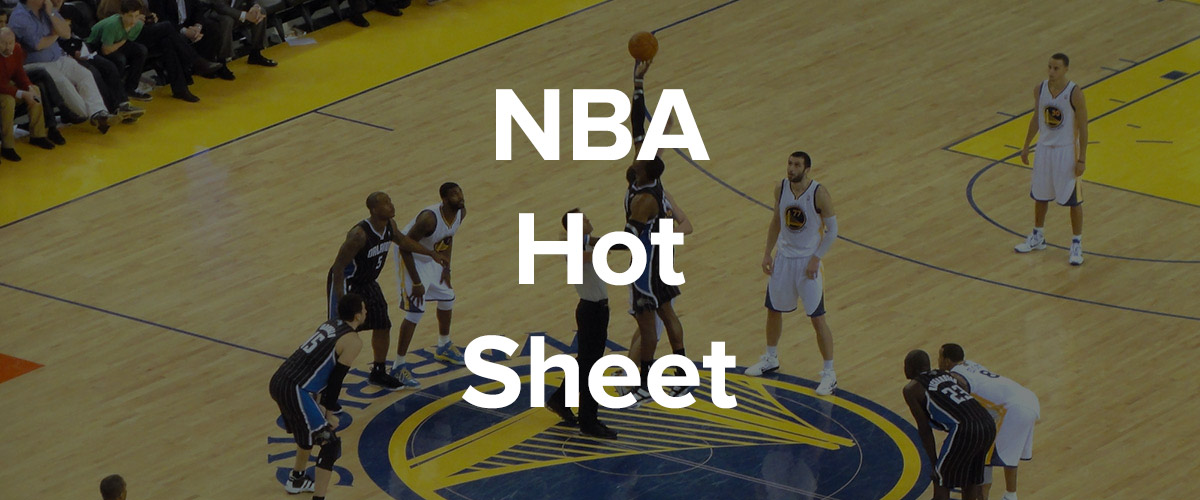 NBA DFS Picks – 11/6
There is a solid nine-game slate on tap around the NBA on Wednesday night and there is plenty of injury news and notes to review and monitor. This should lead to plenty of solid value options to fit in a high-priced stud or two along with some strong mid-range options with high floors and some upside. See which 10 players made the Droppin' Dimes list on the Hot Sheet for Wednesday night.
The grid below is a snapshot of today's slate that shows the overall rating for each position for each team. The numbers highlighted in red are in the top 25% of their position for the slate and indicate good plays. Meanwhile, the numbers highlighted in blue are the positions that are in the bottom 25% of their respective position for the slate and are positions to avoid.
Sign up for a FREE 7-day trial to get this article and all of the great content here at DailyOverlay.
Hot Sheet for November 6th