NBA DFS – Hot Sheet – Nov 8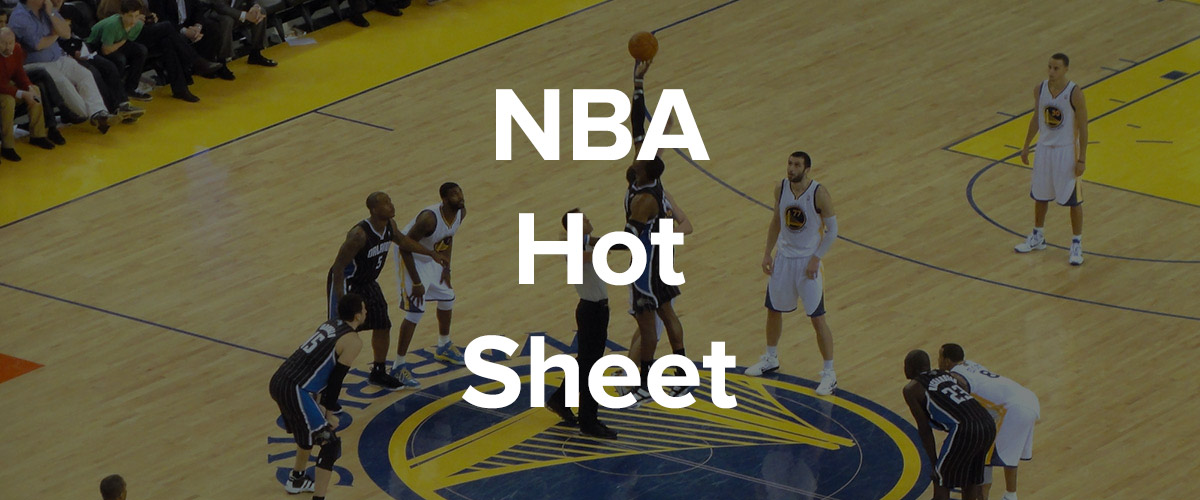 NBA DFS Picks – Friday (11/8)
There is a big 11-game slate on the NBA hardwood on Friday night. While I had time to put in the research for the slate, I'm short on time to provide writeups of my top DFS picks. So, the NBA Hot Sheet will be a freebie today. Enjoy!
The grid below is a snapshot of today's slate that shows the overall rating for each position for each team. The numbers highlighted in red are in the top 25% of their position for the slate and indicate good plays. Meanwhile, the numbers highlighted in blue are the positions that are in the bottom 25% of their respective position for the slate and are positions to avoid.
Sign up for a FREE 7-day trial to get this article and all of the great content here at DailyOverlay.
Hot Sheet for November 8th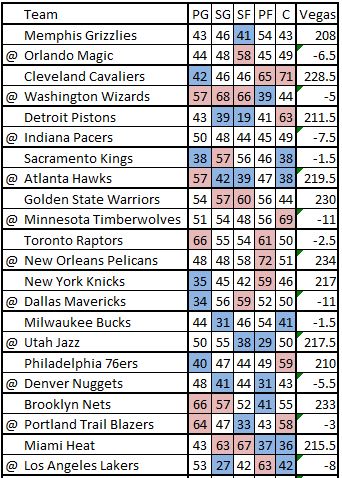 Droppin' Dimes
LeBron James (LAL)
Damian Lillard (POR)
Jimmy Butler (MIA)
Kristaps Porzingis (DAL)
Hassan Whiteside (POR)
Jason Richardson (PHI)
Will Barton (DEN)
Jarrett Culver (MIN)
Jarrett Allen (BRK)
TJ Leaf (IND)
Follow me on Twitter @Rotopilot