NBA DFS – Hot Sheet – Oct 30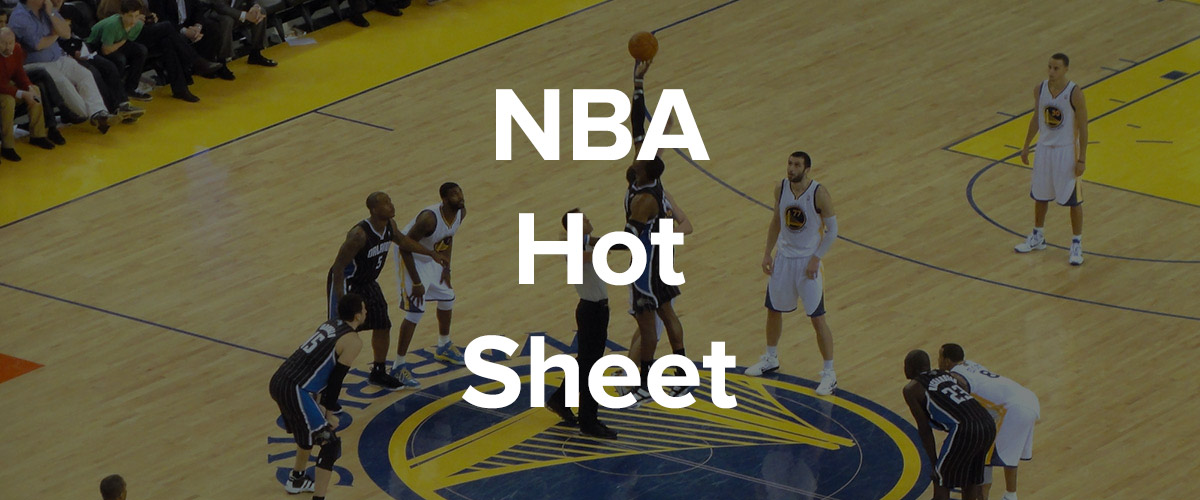 NBA DFS Picks – 10/30/2019
Wednesday night on the hardwood brings us a big 11-game NBA slate. As with any big slate, there are a bunch of viable options to choose from across all price points and positions. While, I have whittled my list of Droppin' Dimes picks down to 10 guys, here are a few players that just barely missed the cut and can still be considered if they fit your build: Russell Westbrook, Devin Booker, Zach LaVine, Jaylen Brown, Shai Gilgeous-Alexander, Jayson Tatum, Richaun Holmes, and Tristan Thompson.
The grid below is a snapshot of today's slate that shows the overall rating for each position for each team. The numbers highlighted in red are in the top 25% of their position for the slate and indicate good plays. Meanwhile, the numbers highlighted in blue are the positions that are in the bottom 25% of their respective position for the slate and are positions to avoid.
Sign up for a FREE 7-day trial to get this article and all of the great content here at DailyOverlay.
Hot Sheet for October 30th