NFL Hot Sheet – Week 13 – 2020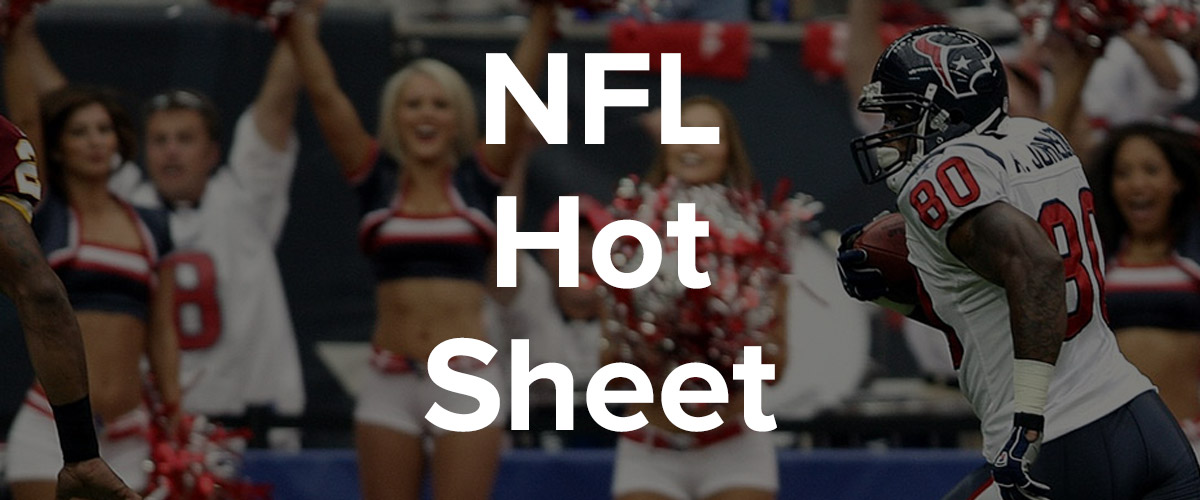 NFL DFS Picks & Best Bets – Week 13
As we roll into Week 13 of the NFL season, the DFS main slate on Sunday has a different look than what we have become accustom to this season. Instead of high Vegas totals and tight lines, we have very few high Vegas totals with just three games over 49 points. There is also a lot of blowout potential with five teams favored by more than a touchdown on the 11 games slate.
Be sure to sign up for a FREE 7-day trial to read this full article and to get all the other great content here at DailyOverlay.
Note: DVOA referenced in this article stands for Defense-adjusted Value Over Average which is a metric from FootballOutsiders.com. Rankings for receivers by position (WR/TE) are based on grades from ProFootballFocus (PFF).
Week 13 Hot Sheet