NFL Hot Sheet – Week 16 – 2019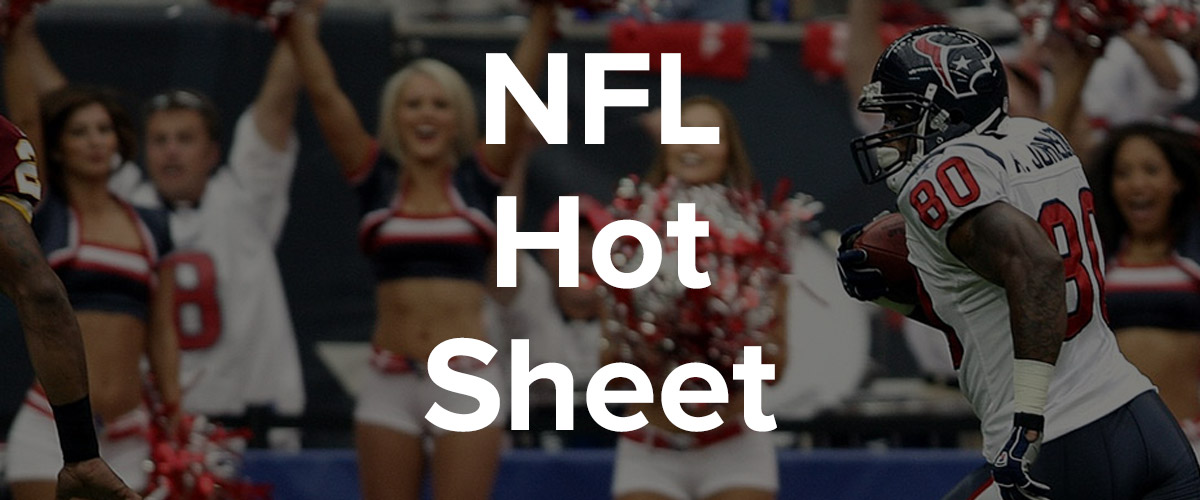 NFL DFS Picks and Best Bets – Week 16
We roll into Week 16 including an 11-game main DFS slate on Sunday. Also, take a look at the NFL Hot Sheet for Saturday's 3-game NFL DFS slate here. Sunday's slate doesn't include many games that are projected to be high scoring and close according to Vegas, so we will need to pick our spots carefully. I hope this article finds you enjoying the holiday season and can help provide a little bump in your holiday bankroll.
Happy Holidays from DailyOverlay!
Be sure to sign up for a FREE 7-day trial to read this full article and to get all the other great content here at DailyOverlay.
Note: DVOA referenced in this article stands for Defense-adjusted Value Over Average which is a metric from FootballOutsiders.com. Rankings for receivers by position (WR/TE) are based on grades from ProFootballFocus (PFF).
So, let's get right to the numbers and analysis…