NFL Hot Sheet – Week 6 – 2020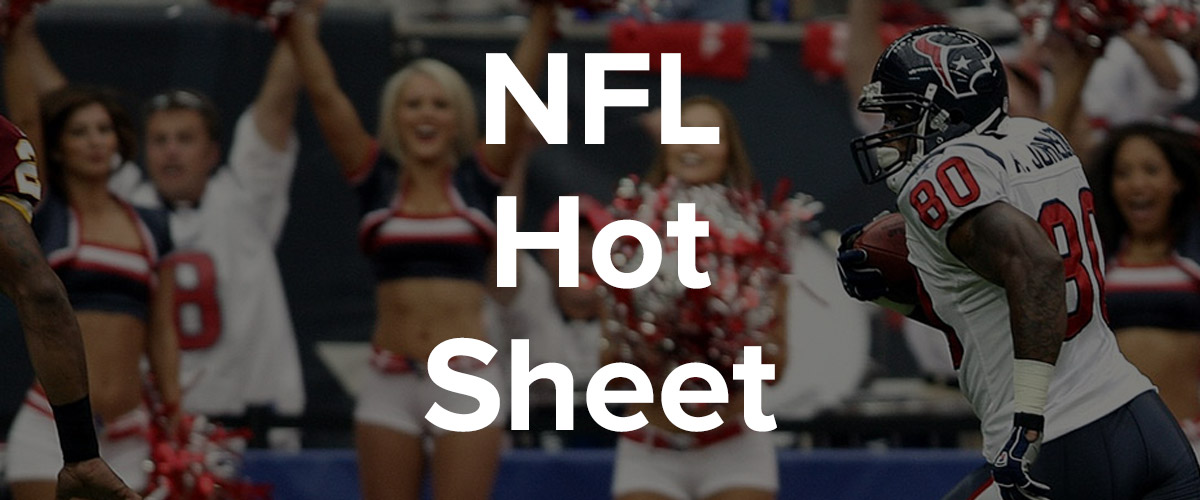 NFL DFS Picks & Best Bets – Week 6
It looks like it might be a tough week for NFL DFS in Week 6 with a couple of COVID scares to monitor and a lot of high-powered offenses not on the Sunday main slate due to byes or Monday night matchups. So, be sure to stay flexible and be willing to roster opportunity and talent over matchup in some cases.
Be sure to sign up for a FREE 7-day trial to read this full article and to get all the other great content here at DailyOverlay.
Note: DVOA referenced in this article stands for Defense-adjusted Value Over Average which is a metric from FootballOutsiders.com. Rankings for receivers by position (WR/TE) are based on grades from ProFootballFocus (PFF).
So, let's get right to the numbers and analysis…
Hot Sheet