NFL Hot Sheet – Week 8 – 2020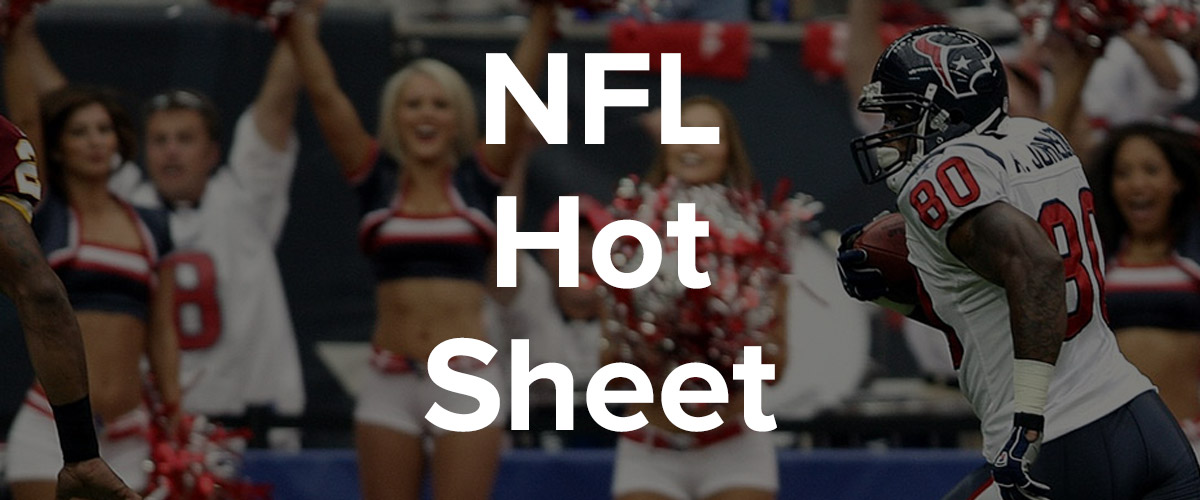 NFL DFS Picks & Best Bets – Week 8
There is a lot of variables to monitor for NFL Week 8 with injuries and weather that could impact the DFS slate. The weather (winds primarily) could come into play in Green Bay, Chicago, Cleveland, Cincinnati, and Buffalo. I don't like to put too much emphasis on weather impacting fantasy production so there are still plenty of players and spots to use in those games but you might not want to stack up both teams passing games and instead pivot to the players that could benefit from windy conditions. Also, it looks like it might be a week to save some money at QB and WR instead of the RB value we had last weekend.
Be sure to sign up for a FREE 7-day trial to read this full article and to get all the other great content here at DailyOverlay.
Note: DVOA referenced in this article stands for Defense-adjusted Value Over Average which is a metric from FootballOutsiders.com. Rankings for receivers by position (WR/TE) are based on grades from ProFootballFocus (PFF).
Week 8 Hot Sheet