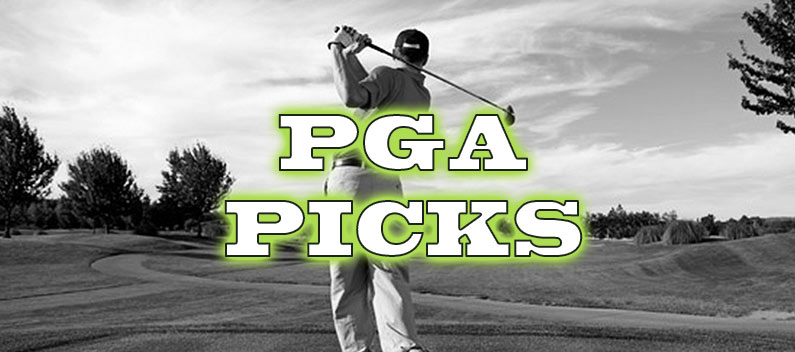 It's WGC time, and you know what that means: 1) short but elite field and 2) no cut.  After the Honda, I could really use a 6/6 week… and I'm liking my chances.
The WGC Cadillac Championship takes place on The Blue Monster at Trump National Doral in Miami, FL.  After a redesign in 2013, it has become one of the longest and toughest courses in the PGA Tour rotation.  It's a 7,528-yard par 72, and the big hitters have dominated recent results.
2015 WGC Cadillac Championship
1. Dustin Johnson -9
2. J.B. Holmes -8
3. Bubba Watson -7
T-4. Adam Scott -4
T-4. Henrik Stenson -4
6. Louis Oosthuizen
T-7. Webb Simpson -2
T-7. Bill Haas -2
T-9. Kevin Na -1
T-9. Rory McIlroy -1
T-9. Ryan Moore -1
Full Results
Been spending most their lives, living in the bomber's paradise.
It's not like the shorter hitters can't compete (Bill Haas has back-to-back top-10s, for example), they're just at a severe disadvantage.  As such, I'm targeting bombers, especially when spending up, and filling out around them.
Target Stats
Strokes Gained (Total, Tee-to-Green, Putting)
Driving Distance (rough isn't all that penalizing, not concerned with accuracy)
Proximity
Scrambling (longer approaches = less GIR)
Birdie & Eagle %
Par 5 Birdie %
Birdie or Better % from 200+ Yards
PICKS!  PICKS!  PICKS!  PICKS!  PICKS!  PICKS!  PICKS!  PICKS!  PICKS!  PICKS!
Bubba Watson $11400 (12-1)
Has an impeccable form + course history combo working in his favor.  Watson's finished 1st, T-10, T-14, CUT, and 1st in his last five PGA Tour events, and since the redesign, he has a pair of top-3 finishes at Doral.  His length plays well at the Blue Monster, and it's not a big deal if he hits a few wayward tee shots.  Throw in the fact that he's one of the most imaginative players on tour, which will be huge given the percentage of shots that will come from 200+ yards this week, and it's not hard to see why he plays well here.
Dustin Johnson $11200 (12-1)
The defending champ.  It just feels like DJ is about to take one down, and it wouldn't surprise me if it's this week.  Much like Bubba, he's long, kills par 5s, makes a ton of birdies from 200+ out, and has finished T-4 and 1st in two tries since the redesign.  I'm leaning slightly towards Bubba given his ability to scramble and form, but it's a toss-up.
Henrik Stenson $10300 (23-1)
Stenson had played this tournament four times and never finished higher than 19th, then they changed it up.  He finished T-16 in 2014 and T-4 in 2015.  I'd say he's a fan of the new layout.  In terms of form, he's gone 2nd, T-3, and T-6 in his last three worldwide starts, so… pretty good?  I expect ownership up top to be fairly dispersed, but Stenson should definitely come in at the lower-end of the spectrum.  Most players will likely spend up a little for Rickie or down a little for Rose.
Justin Rose $10100 (25-1)
After a disappointing showing at Farmers, Rose has seemingly righted the ship (T-6 at Pebble, T-16 at Northern Trust).  He won here in 2012, but has turned in a couple of lackluster starts since 2014 (T-34 & 55th).  I'm actually okay with those finishes, as distance has only recently become a big part of his game.  He averaged 295y off the tee in 2014, that number shot up to 303y in 2015, and he's currently sitting at 304y in 2016.  Rose is above average relative to the field in all key areas outside of proximity, and as a little bonus, he's excellent from the sand.  I'm expecting a big week out of him.
Phil Mickelson $9800 (30-1)
At what point do people start giving credit where credit is due?  Phil has overhauled his game and is in the middle of a remarkable bounce back season.  He's not overrated or overvalued, and his ownership has actually been reasonable of late (11% in the $3 last week).  At his price, he's bordering on value play status for me.
I'm kind of throwing out his mediocre recent history at Doral, as 2016 Phil is vastly superior to 2014-15 Phil, and I'm focusing on what he does well in terms of skill set.  Despite getting up there in age, he's still averaging nearly 300y off the tee; good enough.  He's #3 in the field in strokes gained: total, which is very impressive, and he's been fantastic on par 5s; cashing in birdies at a 58% clip.  Finally, he's probably the best scrambler in the field.  It's rare for a $10k golfer to offer real value, but I think that's the case with Phil.  I'd honestly be using him even if he was $10800, so I'll gladly take the $1k in savings.
J.B. Holmes $9400 (25-1)
J.B. is having a fantastic 2015-16 season thus far.  He hasn't finished outside the top-11 since the TOC in early January, and that is some consistently excellent golf.  He also finished 2nd here last year; one stroke behind eventual champion Dustin Johnson.  There are three numbers that stand out for me with respect to Holmes.  First, he's #1 in the field in driving distance at 312y (2.5 more than Bubba).  Second, his strokes gained: total number is strong (+1.5).  Finally, and maybe surprisingly, he ranks near the top of the field in scrambling.  Not something you'd expect from someone with his length and lack of putting prowess.  I'm in.
Brooks Koepka $9200 (30-1)
At this point, we're all just waiting for him to ascend to that next level.  I've written about him so many times over the past year that you should know what you're getting with him.  Great from distance, good putter, bad wedge player.  He's a Florida native and finished T-17 here last year.  I prefer Holmes to Koepka, but I'm still going to have a fair share of Brooks.
Branden Grace $8300 (50-1)
We'll be singing, when we're winning.
Grace is the Chumbawamba special of the week.  We got knocked down last week, but we get up again.  MC last week + poor results at Doral = massive reduction in price.  If you're like me, you played Grace in a solid Honda field at $10300, so why wouldn't you play him in a good field at $8300 (especially considering the lack of real value at the bottom)?  He's a good player with the requisite distance, strong on par 5s, great birdie %, and decent SGT2G number.  He's a steal at $8300.
Jimmy Walker $8200 (50-1)
Walker was surprisingly great last week.  If it weren't for that 79 on Saturday, he would've been in contention.  I know shots on Saturday count all the same, but he turned in two great rounds and a decent third.  His play at Honda has me intrigued.  Granted, we're not in California anymore, but there's no reason Walker's game shouldn't translate to success at Doral.  He's a bomber that crushes par 5s and makes a ton of birdies.  Isn't that what you want at a 7,500-yard course in a week with no cut?
Marc Leishman $7800 (70-1)
I think this is easily the best value on the board.  Leishman is a world class talent at a below average price.  Let's kick it old school and check out his profile.
Strokes Gained: Total: 9th
Strokes Gained: Tee-to-Green: 10th
Driving Distance: 9th
Proximity: 14th
Scrambling: 3rd
And he's above average in par 5 birdie %, birdie % from 200+ yards, and eagle %.
It's his first time playing this event, but that shouldn't be a big deal.  He's coming in on the heels of a T-5 at Northern Trust and is in line for a big week.
Bernd Wiesberger $6700 (150-1)
Are you ready to feel the Bernd at Trump National?  Seems confusing.
Despite an excellent price, his ownership should be a little depressed after ripping off back-to-back MCs in the states.  He's a better golfer than his price would indicate, and at $6700 I'm willing to roll the dice.
Ross Fisher $6700 (200-1)
This feels a little like a trap, but I'm grasping at straws in this price range.  YOLO.  Let's start with the bad news… his form is kind of "meh" (only one top-25 in his last four worldwide events), this is his first tournament on U.S. soil of the year (we saw how that worked out for Grace last week), and he's only averaging 290y off the tee in Europe this season.  All bad things, but at least they're out of the way.  Now onto the good… he finished T-3 in a stacked field at the last WGC in November and scored an impressive 79.5 DK points at Doral last year.  That's good enough for me at $6700.
Daniel Berger $6600 (175-1)
A bomber's course in Florida?  I guess it's time to take a flier on the Bergermeister.  You're going to get four rounds which means 16 par 5s and ample opportunity to score.  Close your eyes and let it happen.
Smylie Kaufman $6500 (200-1)
He's the best value in the field this side of Leishman.  Given the options at my disposal, I'm not all that concerned about ownership here.  Kaufman is the clear choice in this price range, and anyone up top could win.  I'll differentiate myself there.  He's solid tee-to-green and fantastic on par 5s.  Stats aside, it's actually fairly simple for me…  He's just the best golfer in this price range and has legitimate upside.  Just like 25% of the field, Smylie will be my most owned player this week.
Scott Hend $6100 (350-1)
Total flier.  He's #17 in driving distance on the European Tour at 302.6y (just behind Rory), and he finished T-16 here two years ago.  For the near minimum, I'll take it.
Let's make those lineups great again.
oreo
https://dailyoverlay.com/wp-content/uploads/2015/07/pga-picks1.jpg
352
795
Stephen Moriarty
https://www.dailyoverlay.com/wp-content/uploads/2018/07/logo.png
Stephen Moriarty
2016-03-02 20:34:45
2016-03-02 20:34:45
Double Stuffed PGA Picks: WGC Cadillac Championship