***I'm posting this on behalf of Ryan (log-in snafu).  There's some really good info here.  Be sure to check him out @RBaroff427.***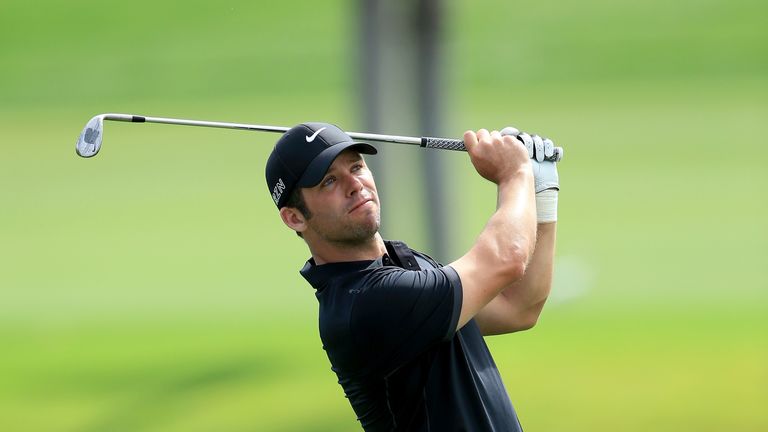 Hey, guys!  This is my first article here at Daily Overlay, so I hope you enjoy.  I was live tweeting from the Honda Classic yesterday and hopefully you had a chance to enjoy some of my insight and lame jokes.  All in all, it was a great day, and I have a couple things I wanted to discuss in my debut article.  There's plenty to talk about, but I'm going to focus on 3 main points:  driving accuracy, playing in the wind, and playing from the rough.
1) Driving Accuracy:
Although "ball strikers" and precision players are the targets this week, driving accuracy is the most misleading stat out there.  Here's a list of the past 8 winners of this event (since the Honda moved to PGA National), and their year-end ranking in driving accuracy:
| | |
| --- | --- |
| Player | Driving Accuracy Rank (2015) |
| Padraig Harrington | 181st |
| Russell Henley | 62nd |
| Michael Thompson | 88th |
| Rory McIlroy | 156th |
| Rory Sabbatini | 156th |
| Camilo Villegas | 126th |
| Y.E. Yang | 133rd |
| Ernie Els | 173rd |
| Mark Wilson | 46th |
Clearly, Mark Wilson is the outlier here.  I think that the "accuracy" vs. "driving accuracy" discrepancy can be attributed to one major factor:  There are numerous holes on this course where players are forced to hit hybrid clubs or even irons off the tee!  Driving accuracy clearly takes a back seat this week when players are rarely hitting the big stick.  Beyond the past winners I listed above, take a look at these players with either great course history or high touts this week and where they ranked last year in driving accuracy:
| | |
| --- | --- |
| Player | Driving Accuracy Rank (2015) |
| Padraig Harrington | 181st |
| Jimmy Walker | 180th |
| Charles Howell III | 179th |
| Tyrone van Aswegen | 177th |
| Patrick Reed | 171st |
| Phil Mickelson | 161st |
| Ryan Palmer | 151st |
| Brooks Koepka | 145th |
| Luke Donald | 129th |
And I've barely cracked the top 130 on Tour!  If this isn't enough to get you to throw out driving accuracy this week, you're playing with fire.  What we want to focus on is accuracy to-the-green, specifically from 150+ yards, and proximity to the hole.
The first stat I pulled up from last year was approaches from 150-175 yards, and sure enough, it's littered with players I'm targeting this week at PGA National.  Ben Martin, Paul Casey, Tyrone van Aswegen, Keegan Bradley, Webb Simpson, Luke Donald, and Russell Knox are all ranked in the top-14 last year on Tour.  That's a leaderboard I could see come Sunday afternoon.
If you jump to 175-200 yards, you'll include names like Adam Scott, Sergio Garcia, Jason Bohn, and Francesco Molinari.
And if you check 200-225, you'll see hometown boy Daniel Berger, Lucas Glover, Robert Streb, Jason Bohn, and Paul Casey (again).  These are the targets of the week in my book.
2) Wind:
PGA National is already one of the toughest tracks on tour, and the extreme wind conditions make it that much harder.  I've seen certain DFS players targeting golfers with a lower ball flight, and while I agree with that to a certain extent, I'm more focused on players who don't curve the ball much.  The data on this is going to be very difficult to obtain, but try to find players who hit the ball fairly straight, or who hit a tight draw (wind will affect soft fades more than hard draws overall). I'm going to defer to Josh Culp (@futureoffantasy, futureoffantasy.com) on the best players in the wind and other wind specialists.  The top-25 wind specialists on Tour include 3 former winners of this event in Rory Sabbatini, Y.E. Yang, and Camilo Villegas.  It also includes 3 of the most highly touted plays this week in Patrick Reed, Luke Donald, and Paul Casey (again). I hope you're catching on to the Paul Casey thing.  Other great wind players to consider this week include Gary Woodland, Sergio Garcia, Robert Streb, Scott Piercy, and Brooks Koepka.
3) Rough:
This rough is fairly long, but it's juicy and very unpredictable.  The course has had nearly 2 feet of rain in the last couple of weeks. Bermuda rough can be some of the most challenging and confusing out there, because the ball may jump or come out completely dead.  Don't even begin to try to predict what might happen… good or bad lies are completely random.  But it's still worth looking up some proximity from the rough stats to see if we can confirm of our main targets this week.
Rough approaches from 150-175 yards: Graeme McDowell, Ben Crane, Rickie Fowler, Jerry Kelly, Paul Casey (again), Phil Mickelson, Matt Jones, Brooks Koepka, Russell Henley, and Luke Donald.
If you look to 175-200 yards, you'll see Emiliano Grillo, Paul Casey (again), Sergio Garcia, Robert Streb, Keegan Bradley, Jason Bohn, and Phil Mickelson.
And if you check overall proximity from the rough, you'll sure enough see Paul Casey (again), Luke Donald, Jason Bohn, Phil Mickelson, and Webb Simpson.
Hopefully you guys can take some nuggets from this piece, along with other opinions throughout the industry and have a profitable week! Don't forget: stats can only take you so far – sometimes your gut is the way to go.
My picks this week: Paul Casey, Ryan Palmer, Luke Donald
Sleepers: Jason Bohn, Jerry Kelly, Steve Marino
Good luck this week!
https://dailyoverlay.com/wp-content/uploads/2019/07/PGA-Picks-POST.jpg
500
1200
Stephen Moriarty
https://www.dailyoverlay.com/wp-content/uploads/2018/07/logo.png
Stephen Moriarty
2016-02-24 23:09:54
2016-02-24 23:09:54
Honda Classic Preview