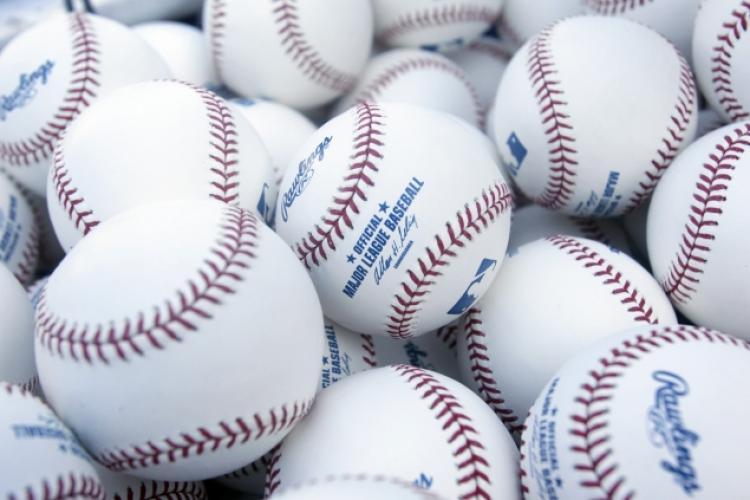 Hello everyone! Welcome to our new pitch for the MLB season – MLB DRAFT Strat.
Strat is short for strategy….maybe that was obvious.
DRAFT is a DFS format that is easily played via mobile application of your smart phone or tablet. If you haven't been playing over there, I suggest you download it. You can follow me, too. My screen name is: hotdogphingers.
This DRAFT article is the first of many for the remainder of the 2018 season. We will be focusing on different strategies for each slate and key players to hone in on.
I am a bit tilted today writing this because I once again get bad beat in the Big A$$ Baseball Tournament they are hosting in September. I just want one seat! There's plenty of chances left this season, but I hope to have one of my entries fall my way once of these days soon.
Today's write up is going to focus more on overall strategy for DRAFT rather than the actual slate. But you can apply these my strategies to the slate if you want. Eventually, you will develop things that work best for you that are not things that I do. It's all about comfort and having fun, but also trying to make some money!
So here are a few rules I abide by on DRAFT for MLB DFS.
Rule #1: Don't take a pitcher in the first round.
The Why: Unless it's Max Scherzer and a bunch of scrubs on the slate, there's no reason to take a pitcher with your first pick. People make this mistake all the time. While there's safety in predicting a positive outcome for pitchers, they don't score a ton of points in the DRAFT format and can actually score you negative points if they get blown up. There's also not that much risk in drafting a pitcher anyway. They only receive negative points for earned runs only, not for hits or walks allowed. So more than likely, your pitcher is going to score you points, unless, like I said, they get drilled. Don't sweat the pitchers, bro!
Rule #2: Play only H2Hs, 3-mans, 4-mans, 5-mans or 6-mans
The Why: Past 6-man tournaments, my success stops. In anything more, you are spreading your ability to play your favorite hitters and pitchers when you want because there are more teams playing against you. For example, Coors is on the slate and you want to have exposure. It's going to be hard to stack all of the bats you want in that game because everyone is going to want exposure, most likely. Why force yourself to play bats you are unsure of when you can narrow the teams and get the exposure you want? My best success has come in 3, 4 and 5-man tournaments.
Rule #3: Play 3-man games to get familiar and have fun
The Why: You can build monster lineups in 3-mans, especially on large slates like we have Tuesday. I drafted my first 3-man before writing this and I got Aaron Judge, Mookie Betts, Francisco Lindor and Jose Ramirez as my bats. Having these kind of teams are just fun and help take the thinking out of it.
Rule #4: Play who you like
The Why: Don't get caught up on what others are doing. If you don't want to draft Indians in the first round in favor of Mike Trouts, Bryce Harpers and Nolan Arenado's, then do it. You will see people stack teams and draft players that you would never consider in such a small field. Play who you like. You will have ups and downs, but you will be better off for it.
Rule #5: The ups and downs will come
The Why: You will experience highs and lows on DRAFT. You will love someone and play them in almost every lineup and they will bust, ruining you night. The opposite is true, too. Make sure you manage your bankroll.
Rule #6: Play the big tournaments, hedge the fees spent with 3-mans
The Why: You don't have to max enter tournaments like The Sandlot, the Big A$$ Baseball Tournament, etc. Keep your bankroll in mind and play what you are willing to lose, then hedge with 3-man tournaments. What I do is see how much I've spent on those tournaments and then play $5 3-men tournaments to hedge the potential losses. Usually I hedge with the players I don't have in my big tournament lineups that I feel could hurt me. This is just what I do because if I get those big tournament lineups through the first two rounds, they have huge payouts ahead. If I lose them but win the $5, 3-mans, then I get my money back to play again. Do I always do this? No. Do I lose all of my money on a slate sometimes? Yes, but not often. But I like the payouts those tournaments bring. Winning one is tough, but getting to the finals isn't as difficult as it seems. The finals of these tournaments pay out very well, sometimes the semifinals do too.
Rule #7: Check for under projected players
The Why: I can't stress this enough. Sometimes big names don't have projections or they are really low, meaning they will go overlooked. However, they might be one of the best plays on the board. You can't always go by the projections. They are very influential on the draft sometimes, but sometimes you have to look past them. For example, this past weekend, Giancarlo Stanton had a 0.5 projection Saturday and Sunday. I never got to him on Sunday, but on Saturday, I played him a lot. It didn't work out, but he was facing a lefty who he had dominated in his career. And I got him in the last round of all my drafts. That's called value. You want guys who fall to you after your first pick.
I'll have some more strategies as we progress with this thing, but these are the basics that I stick to or have used in the beginning of playing on DRAFT.
As for today's slate, here are my top 10 players, ranked in order of who I would take first all the way down. I likely won't do this moving forward because I have some other ideas for this article.
1. Mookie Betts
2. Mike Trout
3. J.D. Martinez
4. Andrew Benintendi
5. Freddie Freeman
6. Francisco Lindor
7. Jose Ramirez
8. Kris Bryant
9. Miles Mikolas
10. Lance McCullers
Remember to follow me on DRAFT and Twitter @hotdogdaily_DFS! Good luck. I hope you have some fun playing on DRAFT. Remember to look for this article every Tuesday and Thursday.
https://dailyoverlay.com/wp-content/uploads/2018/03/IMG_1073.jpg
500
750
Stephen Monahan
https://www.dailyoverlay.com/wp-content/uploads/2018/07/logo.png
Stephen Monahan
2018-06-12 05:34:08
2018-06-12 05:34:08
MLB DRAFT Strat - Tuesday, June 12