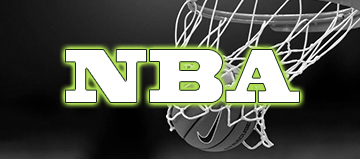 Whew! That was the most exhausting and time-consuming NBA What If analysis for a four-game slate ever. Injury situations in Boston and Golden St. with numerous players out or questionable. There are also injuries to keep an eye on LA, Orlando and Sacramento. Be sure to watch the injury news for Wednesday night.
This article will attempt to list all of the relevant injury situations to monitor for the day's NBA slate and provide guidance on which players will benefit with either an increase in minutes or usage or both if that player is ruled out. I will also place an asterisk (*) by players that I think are worth DFS consideration if that player is ruled out. Players that have been out for at least five consecutive games I will not list as general playing time and usage patterns should be established.
This will NOT be an interactive article that is continually updated throughout the day as I hope to capture all of the potential relevant injury situations that could impact DFS lineups for the night and pre-determine what players benefit. Ideally, you monitor late-breaking news leading up to tipoff, find out a player is ruled out and come check the matrix below to see who the players are you should consider for your DFS lineups based on that news.
NBA What If – Wednesday, March 14
Team
Player
Status
If OUT
Bucks
None
Celtics
Marcus Smart
Out
Terry Rozier (minutes/usage)*
Shane Larkin (minutes/usage)*
Abdel Nader (minutes/usage)
Jayson Tatum (usage)*
Celtics
Kyrie Irving
Out
Terry Rozier (minutes/usage)*
Shane Larkin (minutes/usage)*
Abdel Nader (minutes)
Marcus Morris (usage)*
Greg Monroe (usage)*
Celtics
Jaylen Brown
Out
Terry Rozier (minutes)*
Shane Larkin (minutes)*
Abdel Nader (minutes)
Marcus Morris (usage)*
Jayson Tatum (usage)*
Celtics
Daniel Theis
Out
Aron Baynes (minutes)
Greg Monroe (minutes/usage)*
Marcus Morris (usage)*
Celtics
Al Horford
Out
Aron Baynes (minutes)
Greg Monroe (minutes/usage)*
Marcus Morris (usage)*
Jayson Tatum (usage)*
Terry Rozier (usage)*
Heat
Hassan Whiteside
Out
Bam Adebayo (minutes)*
Kelly Olynyk (minutes/usage)*
James Johnson (minutes)
Josh Richardson (usage)
Heat
Dwyane Wade
Out
Tyler Johnson (minutes)*
Wayne Ellington (minutes)
Justise Winslow (minutes)
Kings
Skal Labissiere
Questionable
Zach Randolph (minutes/usage)
Kosta Koufos (minutes)
Kings
Zach Randolph
Rest?
Skal Labissiere (minutes)*
Kosta Koufos (minutes)
Willie Cauley-Stein (usage)
De'Aaron Fox (usage)
Bogdan Bogdanovic (usage)
Lakers
Kyle Kuzma
Questionable
Travis Wear (minutes/usage)
Ivica Zubac (minutes)
Isaiah Thomas (usage)
Magic
Evan Fournier
Out
Mario Hezonja (minutes)
Jonathan Simmons (minutes/usage)
Nikola Vucevic (usage)*
Aaron Gordon (usage)*
Magic
Aaron Gordon
Questionable
Mario Hezonja (minutes/usage)*
Jonathan Isaac (minutes)
Jonathan Simmons (usage)
Nikola Vucevic (usage)*
Warriors
Draymond Green
Out
Jordan Bell (minutes)
Omri Casspi (minutes)*
Kevin Durant (usage)*
Klay Thompson (usage)*
JaVale McGee (usage)
Warriors
Stephen Curry
Out
Nick Young (minutes/usage)*
Shaun Livingston (minutes)
Quinn Cook (minutes)
Kevin Durant (usage)*
Klay Thompson (usage)*
Andre Iguodala (usage)*
Warriors
David West
Out
Kevon Looney (minutes/usage)
Jordan Bell (minutes)
Warriors
Andre Iguodala
Probable
Omri Casspi (minutes/usage)*
JaVale McGee (usage)
Warriors
Jordan Bell
Probable
Kevon Looney (minutes)
Omri Casspi (minutes)*
Warriors
Klay Thompson
Questionable
Nick Young (minutes/usage)*
Kevin Durant (usage)*
JaVale McGee (usage)
Andre Iguodala (usage)*
Wizards
None
https://dailyoverlay.com/wp-content/uploads/2018/07/nba.jpg
159
360
Brad Richter
https://www.dailyoverlay.com/wp-content/uploads/2018/07/logo.png
Brad Richter
2018-03-14 17:23:43
2018-03-14 17:23:43
NBA – What If – Wednesday (March 14)