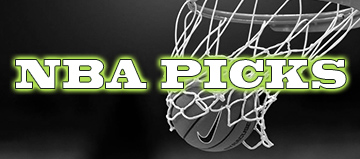 Well, it's here.
The last week of the NFL regular season.
Thanksgiving. Christmas and 2017 will all be complete by the end of this weekend.
While season-long fantasy is probably over for most of us, we do get Week 17 to satisfy our need for fantasy.
But there is a problem with Week 17…it's basically NFL preseason.
The best strategy I can offer you this week is to concentrate on teams with players who have something to play for.
The second best strategy I can offer you is to stay close to Twitter and the inactive list on Sunday morning. I likely won't make my main lineup until almost close to lock. I'll have a core with some of the players from my pick list, but there will undoubtedly be some news that breaks Sunday that will sway me to choose other players
Because of that, take some of my plays with a grain of salt. I will likely switch off some myself when the news hits.
As for what we know now, there's a lot of news that has already broke that we need to keep in mind.
Who is definitely NOT playing this week: Gurley, Le'Veon, Big Ben, Goff, Eagles' starters (except Foles), Chiefs starters (Smith, Kareem, Hill, Kelce).
Who maybe shouldn't play starters much, but says they are: Cowboys, Jags and Minnesota.
Guys that we don't know about because of injury: Melvin Gordon and DeAndre Hopkins.
Who has something to play for AND should play all of their starters: Atlanta, Carolina, New England, Seattle, Los Angeles Chargers, Baltimore, Buffalo, New Orleans, Minnesota, Tennessee and Cleveland (they are winless).
Teams with "nothing" to play for: Green Bay, Detroit, Washington, NY Giants and Jets, Houston, Indy, Cincy, Chicago, San Francisco, Miami, Miami, Denver, Tampa Bay, Oakland, Arizona and Dallas.
I put "nothing" in regards to motivation for teams this week because I believe players on every team have something to play for, except for the Giants who need to lose to keep No. 2 overall draft pick (there's always an exception).
But I think if a team is starting a player, and they don't have any playoff implications to consider with rest, then that player is going to play the whole game. If a team wants to play young guys and see what they have, they will make that known by when they release their starters.
It's the last game these guys get to play for awhile, of course they want to play and do well. You can look at teams that have seemingly phoned it in and think that's going to be the case this week, I won't argue against that. But I do think a lot of these guys are professionals, especially those in home games with nothing other than pride on the line, want to do well for their fans, their teammates and because it is the last game of the season for them. There may be contract incentives, playing the role of spoiler, a revered coach that is leaving, streaks, stat milestones, etc. We have to consider all of that.
All in all, keep track of all the listed starters and trust your gut. Recognize what teams with playoff implications that could pull starters if their game gets out of hand and take coach speak with a grain of salt.
Lastly, as Cowboys fan, I wouldn't trust Garrett's talk of his starters playing the full game. The only player I can see playing the full game is Zeke because he had been out for so long. However, I don't know why Garrett would play him a full load with nothing to play for. No reason to risk him suffering a major injury and being out most of next year, too. That's just me, and I hate Garrett because he makes bonehead decisions. I swear if Zeke plays and gets hurt, you will see my thoughts all over Twitter if you follow my old account (@hotdog_phingers).
OK, I've spoke too much.
Because it's Week 17, and things can change so much, AND because I meant to make Week 16 free as an early Christmas gift, consider this a New Year's bonus as this Index will be fully available for all to read! I've separated my picks by
Analysis: I remember this spot costing me some money last year. On his way to the endzone, Cam tried to take it in himself and he was hit in the head, stopped short and was out the rest of the game with a concussion. Derek Anderson came in and threw 2 TDs and outscored Cam for the day. It was tilting. The Panthers have the biggest range of outcomes as far as their playoff seeding goes. If things fall their way, they can get a first round bye. They are in the playoffs, but their seeding is up in the air. They also can play the roll of spoiler – beat Atlanta, keep them out of the playoffs. This game is by far going to be the most popular this week, but I absolutely love Cam and he's a lock for me. I'll go down with the ship. He's got more weapons and, like I've said the past two weeks, he has all of the rushing upside in the world. Now, just stay healthy….
Analysis: The Packers will not be with Aaron Rodgers, may not be with Brett Hundley, Davante Adams, Jordy Nelson or a healthy running back other than Williams. Why not feature Williams against a division rival in a meaningless game? Why not feature Williams against a Lions' run defense that is second overall in fantasy points allowed to RBs this season? The Lions have given up more than 100 yards to RBs in 6 of their last 7 games, and allowed 7 rushing TDs in that span as well. There are lots of punt RBs on this slate, so I think Williams go overlooked. He's been a solid workhorse in the absence of A-Rod and I see no reason why he shouldn't see a full workload this week with no other healthy RBs to choose from.
Analysis: I swear to the Flying Spaghetti monster if Atlanta doesn't pull out all the stops to win this game, I may never play the Falcons again as long as Steve Sarkisian is the OC. Julio is effing hungry and he should eat against this pass-funnel defense. The Panthers have been getting smoked for weeks, allowing 9 TDs to wideouts in their past 7 games. The Falcons put up 223 and a touchdown in these teams' first meeting. Julio had 6-112-0 on 12 targets. Remember I spoke of this game last year with game in Atlanta? Well there was this 12-catch, 300 yard, 1 TD performance against his Panther defense….by Julio. Now, that was a different time with Kyle Shanahan as the OC, but we've still seen the Julio blowup spot this year and this one has that potential once again with everything on the line. Lock city.
Analysis: Another lock for me at WR is T.Y. Hilton. This will be the last game for Chuck Pagano. The Colts are facing the Texans, the fifth-ranked team in fantasy points allowed to WRs this season, including 5 TDs allowed to wideouts the past two weeks. Hilton blew up in this spot earlier in the season and now he gets the Texans at home, where we know Hilton thrives. What better way to send Pagano off than to completely smash the Texans. Frank Gore also viable here due to his potential for a ridiculously consistent streak of 1,000 rushing seasons, but I am not worried about him. Hilton had 5-175-2 on 9 targets way back in Week 9. I am not expecting that exact ceiling again, but at this price, I am certainly expecting Hilton to smash.
Analysis: First things first, I really like Trey Burton and Charles Clay this week at TE. I don't know if my love for them trumps my love for Gronk and here's why – $5.5 million. He could get it without a dominating performance Sunday. The Pats have a lot riding on this week as far as playoff seeding and home-field advantage, so I don't expect them to take it easy on the Jets this week. Gronk had 6-83-2 in these teams' meeting earlier in the year. The Jets just allowed Antonio Gates, a 37-year-old, rip them a new one. Hopefully Chris Hogan is inactive again and James White is active, those two scenarios point me in the direction of Gronk, too. Brady will help his boy get that money. Belichick may even help Gronk get his money. There's a lot of forces working in Gronk's favor this week.
Analysis: All we had to do in college DFS was play Josh Doctson and you printed money. We haven't been able to do that yet in the NFL, but this may be the week we finally can. Facing a whipped Giants' squad, Doctson has been playing almost every snap for the Redskins for weeks. The only problem for him has been tough matchups – LA Charges (Heyward), Arizona (Patrick Peterson) and Denver (who he smashed last week with 13 targets). This will be Kirk Cousins chance to showcase all he has to offer heading into a contract offseason. Washington's run game is below average at best, so I expect Washington to take to the skies against their division rival. Doctson has a chance to prove he is a No. 1 receiver heading into 2018, so why not against the Giants, who are 9th in fantasy points allowed to WRs? They have allowed 8 TDs to wideouts their past 5 games, won't have Janoris Jenkins or Eli Apple and are trying to tank. This might be another lock for me.
Analysis: This one is going to be short. The 49ers are priced like they are facing Goff, Gurley, Woods, Kupp and Watkins, but they are facing Sean Mannion, Malcolm Brown and whoever else in the hell the Rams have on their team. Punt city.
https://dailyoverlay.com/wp-content/uploads/2016/11/picks.jpg
159
360
Stephen Monahan
https://www.dailyoverlay.com/wp-content/uploads/2018/07/logo.png
Stephen Monahan
2017-12-29 04:39:17
2017-12-29 04:39:17
NFL Value Index - Week 17