Nascar DFS – Expert Recap and Grading – Blue-Emu Max Pain Relief 500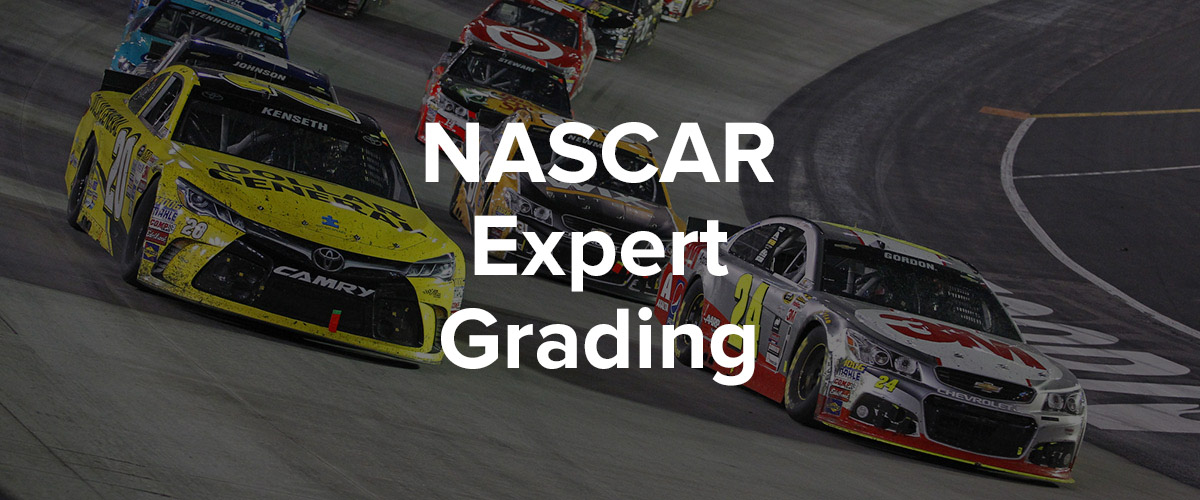 Nascar DFS – Expert Recap and Grading – Blue-Emu Max Pain Relief 500
After getting postponed, the Blue-Emu Max Pain Relief 500 finally ran on Sunday and saw FanDuel's The Duel picks take the checkered flag, followed by DraftKings Playbook and FantasyRacingOnline. FantasyRacingOnline used the strong showing to move into the Top 3 in the overall standings.
Check out the top experts on the Overall Leaderboard and as always you can check out the full Nascar Expert Standings to make sure that you're up to speed on who is making the grade. Also, review how all the Nascar DFS analysts fared this past week. We also post the Ownership Percentages by position by count which are used to help project player ownership in our Weighted Consensus article each week.
Also, don't forget to sign up to be a premium member so that you don't miss out on any content. We are still offering a FREE 7-DAY TRIAL. You'll be glad you signed up!
Week in Review
#1) FanDuel – The Duel (Score: 4.33) produced an "A+" play and no "F" grades from their three recommendations
#2) DraftKings Playbook (Score: 3.90) had five of their 10 picks provide a grade of "B" or better
#3) FantasyRacingOnline (Score: 3.86) provided two "A+" plays and two "B" plays out of their seven selections
Our Cash Consensus Picks finished 12th, while our GPP Consensus Picks came in 17th out of 30 experts graded this week.
Sleeper of the Week
A – James Davison (Awesemo – Cheatsheet)
Leaderboard – Overall
Be sure to check out the full Nascar Expert Standings to see how your favorite experts check out.
#1) FantasyLabs (Score: 4.72) remains on top but unfortunately hasn't provided picks for the last couple of races
#2) Sportline (Score: 3.79) continues to hold onto the 2nd spot on the leaderboard
#3) FantasyRacingOnline (Score: 3.69) moves up into the Top 3 with a strong showing this week
Our Cash Consensus Picks are currently in 6th and our GPP Consensus Picks are in 30th out of 31 experts graded this season.