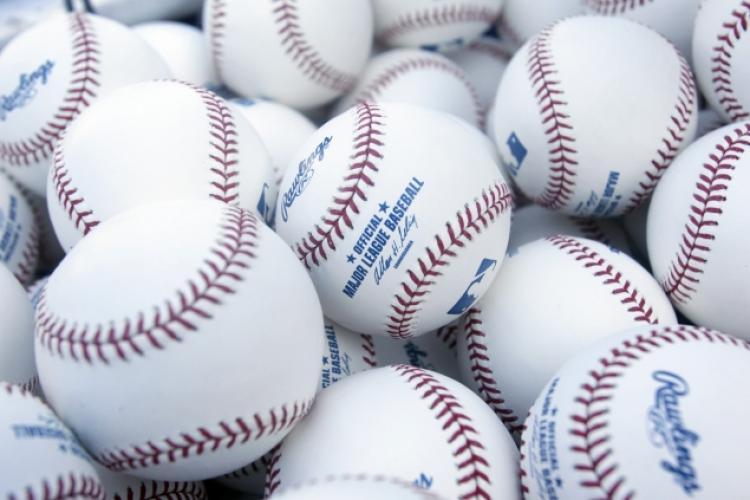 Today is my first official day of summer vacation. The wife took my daughter out this morning and so it's nice to just dive into fantasy baseball today without distraction.
This Monday slate is 8 games, no Coors, no Yankees, just Red Sox and a white hot Paul Goldschmidt, who was very good to me over the weekend (and more on him later).
I have 5 stacks that I love out of the 16 teams that are on this slate. Some will be chalk, but I hope the others are lower-owned guys that can help us vault up to the top of the leaderboards.
Also, look for tomorrow's inaugural MLB Draft article! We hope this helps you differentiate your DFS outlook and be successful moving forward using another format outside of the salary format.
So enough talk, let's walk. May the force be with you.
SAN FRANCISCO GIANTS
1. Andrew McCutchen – $4,700
2. Evan Longoria – $3,700
3. Buster Posey – $4,000
4. Mac Williamson – $3,600
Total Cost – $16,000
Percentage of Salary Cap – 32%
Justification – The Giants are my favorite stack of the slate. They won't draw the ownership of the Red Sox and Indians, and they are cheap-ish. When I target bats, I don't always care about the stadiums they play in.. Yes, this game is in Miami, but they are facing an awful lefty in Wei-Yin Chen. All four guys (and it could be 5 if you want to add Brandon Crawford or Nick Hundley) have high wOBAs against lefties this year. Posey, Longo and Cutch all have hard contact rates of 40% or higher. All ISOs are .170 or higher as well. Against RH bats this season, Chen has allowed a .392 wOBA, 2.05 HR/9 rate and a 1.78 WHIP. Stack. Stack. Stack.
BOSTON RED SOX
1. J.D. Martinez – $5,300
2. Andrew Benintendi – $5,500
3. Rafael Devers – $3,400
4. Brock Holt – $3,400
Total Cost – $17,600
Percentage of Salary Cap – 35%
Justification – I am not sure where the Red Sox will fall as far as ownership is concerned. I guess I shouldn't be naive and think people won't play J.D. and the Super Nintendo. But Brock Holt and Rafael Devers might go overlooked. J.D. and Benintendi are staples in cash games at the very least today. The Sox take on Dylan Bundy who has shown flashes of brilliance but also has been about as bad against lefties as Wei-Yin Chen has been against RH batters this season. Against lefties, Bundy has allowed a .370 wOBA, a 35% hard contact rate allowed, 1.32 HR/9 and a 1.68 WHIP. Bundy has allowed way more HRs to RH bats this season, allowing 2.38 HR/9. J.D. Is J.D. and always seems to find a way to produce. Benintendi has been leading off since Mookie went to the DL. He has 4 extra base hits in 21 ABs against Bundy. They get this game in Fenway, which does not help Bundy's case for success. As for Holt and Devers, they will hit lower in the order, but are lefties that are cheap and can help your lineups. Devers has positive regression coming as he owns a 41% hard contact rate against southpaws this season. Devers has a modest 5-game hit streak with 6 hits in that span. Holt has the BvP angle, going 6-for-11 with 2 doubles vs. Bundy.
https://dailyoverlay.com/wp-content/uploads/2018/03/IMG_1073.jpg
500
750
Stephen Monahan
https://www.dailyoverlay.com/wp-content/uploads/2018/07/logo.png
Stephen Monahan
2018-06-11 16:11:44
2018-06-11 16:11:44
MLB - The Stack - Monday, June 11