Welcome, welcome, welcome. Baseball is back baby!!!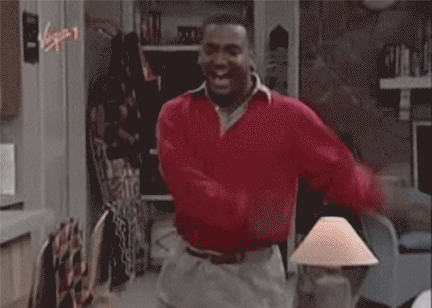 Today is technically opening day in the MLB, even though we had three games Sunday to kick off the season.
And what a way to kick it off! Madison Bumgarner hit 2 home runs in a loss! He's the first MLB pitcher to ever hit two home runs in an Opening Day game. Pretty crazy start to the season already!
On to another note, BvP for MVP is dead. It was my daily picks article that I wrote for the past two seasons, but since debuting the Value Index for the NFL season, I decided to keep the title and convert it across sports' platforms.
I hope you enjoy it this season and hopefully we help you line your pockets with green.
Here's how the Value Index for MLB season will work.
We will use DraftKings pricing and position eligibility for one.
Two, I will provide 7 picks (maybe 8 at times as a DH/bonus pick if I am feeling limber).
Those 7 picks will be at each position – pitcher, catcher, 1B, 2B, 3B, SS and 1 outfielder.
Criteria for the picks will meet a myriad of criteria.
For pitchers: Criteria will be matchup, price, K/9 rate, xFIP, SIERA, home/away splits, ballpark factors, weather, PvB (pitcher vs. batter stats), BB/9 rate, GB/FB rate, wOBA vs. L/R splits, and the list goes on.
For batters: Criteria will be similar to above – matchup, price, home/away splits, ballpark factors, weather, batting order, BvP (batter vs. pitcher stats), BB%, K%, wOBA and wRC+ vs. pitcher handedness.
There's also the old fashioned gut feeling, too.
When it comes to baseball DFS strategy, I will be one that will gladly pay up for pitching before I pay up for bats, especially in cash games. Baseball is unpredictable and volatile, but pitcher is the easier of the 9 positions that have some predictability….some. Not always. If you never read my BvP articles or any baseball articles from me, you will quickly learn that I have a list.
It's a list of pitchers that i hate. That I never can target in the right spots and when I do target bats against them, they throw a gem. I might add a list of hitters, too, but for a preview of said list, here are the active starting pitchers on my "S*** List."
Chris Tillman, Jeremy Hellickson, Marco Estrada, Scott Feldman, Matt Garza, Tommy Milone, Gio Gonzalez, Kyle Gibson, Chris Young, Anibal Sanchez, J.A. Happ, Marcus Stroman and C.C. Sabathia.
Now, I personally hate Derek Holland and Cole Hamels, but that's Rangers' bias and I will keep those thoughts to myself. Interestingly enough, three of my hated DFS pitchers are Blue Jays, and they went deep into the playoffs last season. Maybe this is the year they regress to the mean? If so, I hope I am on the right end of those a few times.
Lastly about that list, two of those guys face each other today (insert eye roll emoji) – Hellickson and Feldman.
Out of all of those pitchers, I hate Chris Young the most. I hope the Royals don't let him start. He's terrible and extremely lucky.
Ok, now that we have that introduction out of the way, let me tell you one more thing, and that thing is that the Value Index will be premium content on certain days each week. But for this week, it will be free, Monday through Friday. So enjoy the freebies and I hope it brings you great fortune!
Now, shall we get to the picks? By the way, these are only for the early slate of games today.
Analysis: We have the best pitcher in baseball up against the projected worst team in baseball right out of the gate. Seriously, I am pushing my chips all in. With pitchers, I don't care about ownership and I will pay Russell Westbrook money for a player like Kershaw in a matchup like this. He's at home where Kershaw was 8-1 in 11 starts last year while sporting a sub-2.00 ERA. While the Padres will have a few young guns up on this year's squad, Kershaw should be able to mow this team down. Kershaw was 2-0 against the Padres last season. He gave up 4 hits and 0 ER while striking out 23. *Mic Drop*
Analysis: I guess we have a little Dodger love on today's early slate. We expect Kershaw to get the win, and I certainly don't expect Jhoulys Chacin, the Padres Opening Day starter, to go toe-to-toe with Kershaw. Grandal is a cheap source of pop at the catcher position today. Grandal has a .342 wOBA and a .222 ISO against right-handed pitching the past three seasons. He has a 13.2% walk rate against RHs and he's a switch hitter, so he won't be subjected to lefty bullpen guys when the Padres get into pitching trouble. Grandal was much better at home last year, too, hitting 21 of his 30 home runs at Dodger Stadium while batting .263 compared to a paltry .176 average on the road.
Analysis: Reverse splits are a thing that can go overlooked between batters and pitchers. I really have an affinity for utilizing batters and pitchers that own reverse splits. Here we have a situation where the batter AND the pitcher are reverse-splits, meaning Duvall hits RH pitching better than left handed and Jeremy Hellickson, the opposing starter, struggles more with RH bats (Hellickson is a righty) than lefty bats. Duvall really came into his own in his first year last season, smacking 33 home runs and 103 RBIs. Hopefully, the ceiling is even higher as Duvall, sporting a .332 wOBA and a .266 ISO vs. RH while Hellickson owns a .323 wOBA vs. RH bats the past three seasons. He also averages 1.34 HR/9 to RH bats in that span as well.
Analysis: How does one build off a career year? Murphy came to Washington and fell just shy of an NL batting title, so I guess there's that goal? Murphy and the Nats are in a great spot against former Texas Ranger and now MLB journeyman Edinson Volquez at home. Nationals' Park is close to a neutral park for hitters and pitchers, but it does favor hitters' slightly. Murphy was a much more prominent hitter at Nats' Park last season, hitting a whopping.368. Against RH pitching the last three seasons, Murphy has a .361 wOBA, a .311 batting average and a .187 ISO and rarely whiffs. Volquez isn't a strikeout pitcher either, so Murphy should find ample opportunity to put balls in play.
Analysis: Remember the talk above about reverse splits? Well, it applies here too. Josh Donaldson is really an other-worldly hitter in the majors. He's about as reliable for cash games as they come, but also has the multiple HR ceiling that can win you a tournament. Donaldson is under $5K today, so you won't see that very often. If you are a BvP nut like me, Donaldson is hitting .375 with a home run and a double against Kevin Gausman, the Orioles Opening Day starter. I like Gausman, but i think he runs into trouble today. Gausman is a reverse splits right hander, who sports a .344 wOBA and a 1.5 HR/9 rate against RH bats the past three seasons. Donaldson, against right handed pitchers the last three years, owns a .374 wOBA, a .227 ISO, and a 11.9% walk rate. I wish the weather was warmer in Baltimore, but Donaldson has an insane power stroke, so temperature and humidity don't really matter much for me in this match up.
Analysis: The unanimous 2016 NL rookie of the year comes into Opening Day looking to improve his stellar inaugural campaign. He looks like a star in the making already and we have definitely yet to see the ceiling. Seager was the team leader in wOBA and average last season against RH pitching. He has a ridiculous .405 wOBA and a .335 batting average while having a 41% hard contact rate. He ate up RH pitchers and Chacin is first on the menu in 2017.
Analysis: From one ROY to the potentially next AL ROY, Andrew Benintendi, who somehow still has rookie eligibility this season. The top prospect in the majors looks to expound on his fast start to the end of last season. He played 37 games last year, but only played 12 games at Fenway. Now he has a chance to play an entire half of the season in the legendary Boston ballpark, where he has yet to hit a home run. I am not making my call for a HR, but it sure would be awesome to see him hit one there on Opening Day. He is facing Gerrit Cole, a has been who really is a never was in the majors so far. I am not a Gerrit Cole fan and while i hope people stay away from Boston because of the name, I will not. This is a small sample size, but here are Benintendi's (need a nick name for this guy if he doesn't have one already!):stats against RH pitching last season: .338 average, .416 wOBA, .247 ISO, 160 wRC+ and a 34% hard contact rate. Again a small sample size, but I think this is what we should expect of him all season.
https://dailyoverlay.com/wp-content/uploads/2019/07/MLB-Lineup-POST.jpg
500
1200
Stephen Monahan
https://dailyoverlay.com/wp-content/uploads/2018/07/logo.png
Stephen Monahan
2017-04-03 09:00:23
2017-04-03 09:00:23
MLB Value Index - April 3