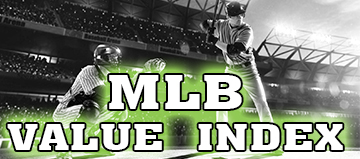 Boy I hate to see the big boys go down.

Clayton Kershaw, especially.

He was placed on the 10-day DL on Monday and will be out 4-6 weeks.

He's the best pitcher in baseball and we don't get to watch him pitch or use him in daily fantasy for awhile.

In one of my season-long leagues. I traded for Thor to pair with Clayton in the playoffs, but without Kersh, the road to playoffs becomes more difficult. But I would love to have that pairing back for the fantasy postseason!

I hope he comes back sooner, but a back injury is nothing to mess with. But he will be missed in DFS for quite awhile.

Now on to today – a 14-game slate on tap with an eclectic array of pitching options.

There are a few that standout today, but there are a lot of pitchers I want to use in DFS.

For me, I love having a lot of options because that means we can narrow down the offenses we want to use to stack.

Before we get to today's picks, let's check out today's rankings and preferred stacks.

Catchers
J.T. Realmuto
Brian McCann
Bruce Maxwell
Devin Mesoraco
Gary Sanchez
First Base
Eric Thames
Edwin Encarnacion
Freddie Freeman
Matt Adams
Wil Myers
Second Base
Jose Altuve
Daniel Murphy
Asdrubal Cabrera
Ian Kinsler
Paul deJong
Third Base
Jake Lamb
Travis Shaw
Adrian Beltre
Nick Castellanos
Mike Moustakas
Shortstop
Tim Beckham
Zack Cozart
Marcus Semien
Didi Gregorius
Corey Seager
Outfield
Giancarlo Stanton
Nelson Cruz
Bryce Harper
Mike Trout
Ryan Braun
Pitchers
Madison Bumgarner
Jose Berrios
Jon Gray
Jake Faria
Kenta Maeda
Stacks
Arizona Diamondbacks
Houston Astros
Washington Nationals
Milwaukee Brewers
Detroit Tigers
Analysis: Bartolo Colon is Bartolo Colon. It might've been his last time to pitch in his career. But now the Dodgers get a stud phenom in the form of Berrios, who gets an extreme price discount again tonight. I most definitely could see the Dodgers bats paying off because they let everyone down yesterday, but I will attack them with Berrios, who has elite stuff and is completely underpriced. The Dodgers strike out at a 22% clip and could be starting to cool off a bit. Berrios has an 8.47 K/9 and a near 10% SwStr rate this season. Dodger Stadium is a pretty big ballpark, but that shouldn't matter too much as Berrios is a solid groundball pitcher.

Analysis: Bumgarner has been beat up by the Padres this year, of all teams, right? But we get Bumgarner at such a great discount today. Hopefully he's starting to feel more like himself after his SNAFU earlier this season. The one knock about facing the Pirates tonight is that they don't strike out a ton. But we know Bumgarner can strikeout bats with the best of them and at this discounted price, 7 innings and 6-7 Ks and hopefully 0 ERs will pay off his DK salary.

Analysis: He's so good. Paid off last night, but draws the Value Index curse of a recommended selection for back-to-back days. That hasn't paid off as well, but this is Stanton. He hits in the 2-hole, is facing a lefty, hitting in a hot, humid atmosphere, and has BvP against Cole Hamels (3 HRs, 2 doubles, one triple, 12 hits in 48 ABs).

Analysis: I avoided Nelly last night against E-Rod. Playing E-Rod didn't go so well, but tonight is the night I want to have a lot of exposure to Mr. Cruz. Nelly is a lefty masher, as you are probably aware, and draws Red Sox southpaw Drew Pomeranz, who is much more erratic than E-Rod. While we may only see Pomeranz for 5 innings because of his pitch count, I am hopeful that Cruz can unleash at this cheaper price. He's got a couple of walks against Pom, so it's time he gets the stick lit against him too!
Analysis: Jon Gray has just been very unfortunate this season, but away from Coors, he's going to get those numbers back in check. Lefties give Gray trouble sometimes, but luckily for tonight, Gray shouldn't see a lot of lefties, especially if Matt Carpenter is out of the lineup once again. Gray has huge K upside here against the Cardinals, who outside of rookie Paul deJong, aren't a scary offense. You are having to pay a premium for Gray tonight, but for good reason, as the matchup is solid.
Analysis: I hate that Wade Miley has really good BvP against the Rays. I really, really wanted to stack them. But one guy who hasn't faced Miley a lot and is suuuuuper cheap is Mr. Beckham, who has a 38$ hard contact rate against lefties this season. He should lead off and is a pure punt. I likely won't play anyone else at SS tonight except a Corey Seager hedge.
Analysis: The Washington Nationals get to take on Zach Davies, a lefty's dreamcatcher. Against lefties, Davies has allowed a .361 wOBA and has allowed 1.55 HR/9. Murphy has been as reliable as they come, batting well over .300 both at home and on the road. I don't like 2B much today either. Really, it's hard to argue against Jose Altuve, who has been just hotter than 1,000 suns, but in case you needed a pivot, Murph is $1,000 cheaper and has HR upside.
https://dailyoverlay.com/wp-content/uploads/2017/04/MLB_Value_Index-360x159-1.jpg
159
360
Stephen Monahan
https://www.dailyoverlay.com/wp-content/uploads/2018/07/logo.png
Stephen Monahan
2017-07-25 04:50:50
2017-07-25 04:50:50
MLB Value Index - July 25