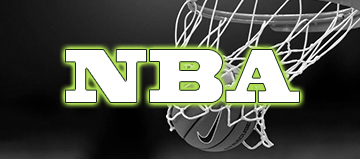 The trade deadline has come and gone.
Thursday wasn't filled with a ton of blockbuster news, but for this Mavs' fan, something happened that I was hoping for back in November.
Nerlens Noel is a Dallas Maverick.
And the Mavs waived Deron Williams.
It's Yogi and Noel time in the Big D and I can't be happier. I don't care about the playoffs this year. In fact, I hate the playoff system in the NBA, and if the Mavs were able to snag an 8 seed down the stretch, that's just patronizing for the team and for fans. That's why I hate the NBA playoff format. Too many teams, not enough parity and the regular season suffers.
Anyway, that's not why we are here today. We are here to provide DFS picks, but before you read on and/or make lineup selections, check out all of the trades that went down Thursday and make sure you keep tabs on who and who isn't playing in tonight's game as some of these moves could affect players on tonight's 10-game slate.
The Index is free again today as is all of our content for tonight's NBA slate. We will return to our normal premium/freebie format starting Monday.
Now time for me to choose the 5 players at each position that I feel will hit 5x or more tonight on DraftKings.
Good luck!
Point Guard
Yogi Ferrell – Dallas Mavericks at Minnesota Timberwolves – $5,300
Analysis: I must say, I have all but one person on today's Index that are on very slow-paced teams. But I feel there's a lot of uncertainty tonight due to trades and acquisitions. So my theme surrounding my 5 players is "What do we know?" Well, we know Yogi is the GOAT and we know point guards against Minnesota have been playing well all season long. Now, I don't know about Nerlens and his floor time and usage, but with it being his first game, I don't see him playing too much, especially since he was being limited any way due to his recovery from injury. OK, enough about all of that, Yogi has taken Dallas by storm and the young rookie out of Indiana flashed enough upside for Cuban and Carlisle to be given the green light as the Mavs waived Deron Williams. Yogi at this price against the T-Wolves in what should be a competitive game is a lock and load for me.
Shooting Guard
Tyler Johnson – Miami Heat at Atlanta Hawks – $5,000
Analysis: I am really glad Tyler Johnson is SG eligible because my PG selection was between him and Yogi. Now I can just pay down to SG really easily with Johnson who is facing a weak Atlanta Hawks' backcourt that can't defend guards at all on either units. We know this because Johnson has been one of those guys that has put up great numbers against the Hawks….three times. TJ is averaging 33 minutes and 30.4 fantasy points per game against the Hawks this season. Johnson is the 6th man on this team and will see 28-32 minutes tonight, likely put up double-digit shot attempts, snag boards, collect assists and maybe even snag a steal or two. With having to get just 25 DK points and a 30-35-point ceiling, Johnson is a very reliable cheap option tonight. He may not have 40-point upside, but if you get 7x from him, are you going to be disappointed? Hell, will you be that disappoint in a 5x floor? Didn't think so.
Small Forward
Gordon Hayward – Utah Jazz at Milwaukee Bucks – $7,300
Analysis: People hate the Jazz for fantasy. I love them. I think people overthink pace of play and O/Us sometimes. Just because the Jazz play slow and have some low O/Us doesn't mean they can't produce quality nights and flash upside. The Jazz are always in pace up games because they play at the slowest pace in the league, so that's usually a reason people choose players on slow-paced teams that get a bump, right? Hayward is a usage machine and it just so happens he gets a premium matchup against the Bucks, who have been gashed by SFs all season long. Just so you are aware of the DvP, Milwaukee is second on the slate in fantasy points allowed to the 3 position at 45.6. In these two teams' lone matchup up of the year, Hayward scored 47 fantasy points. This is a road game, which favors Milwaukee. I expect this game to be close, even if both teams score a total of 200 points with a couple of points separating the final score, Hayward should be the reason why.
Power Forward
Marquese Chriss – Phoenix Suns at Chicago Bulls – $4,000
Analysis: Power forward feels very iffy tonight. I don't think there's a lot of great options up top and a few plays are hard to predict because we don't know how many minutes they will see due to trades. So what do we know here? We know that P.J. Tucker is gone from Phoenix and the Suns are going to waive their acquisition, Jared Sullinger. So where does that leave us? I think directly into the arms of this talented, young rookie. Tucker frequently moved to the four with the Suns, taking playing time away from Chriss due to Tucker's defensive prowess. But now perhaps the training wheels will be off for Chriss moving forward. I want to be on the front end of Chriss' increased production before his price starts to climb. In 7 of the 10 games he played leading up to the break, Chriss played at least 22 minutes, with a few 28-30-plus minute games sprinkled in. This was already a great matchup before Taj Gibson got traded, so now that leaves the inexperienced Bobby Portis and the defensive liability known as Nikola Mirotic playing defense against PFs. With Tucker off the floor, Chris has a surprisingly decent usage rate at 21.3%, and I can imagine that will only get better as the leash begins to lengthen the rest of the way.
Center
Rudy Gobert – Utah Jazz at Milwaukee Bucks – $7,100
Analysis: Sometimes slow and steady wins the race, well maybe not the race, but still finishes quite strong. That's what we have here, the Utah Tortoise. Gobert's floor in any game is a double-double. The question is though will the double-double be more like 10-10 or 11-11, or will he get 15-15? Doesn't matter to me. If you can average a double-double on the season, that's a very, very, very safe floor at $7,100. Take into account the Bucks are so weak in the front court. No Jabari, No Roy Hibbert (well, not that it mattered anyway), but we have Greg Monroe, John Henson, blah, blah, blah. OK, well Brook Lopez lit up this team for 63 DK points heading into the break. Gobert doesn't shoot outside of 10 feet like Lopez, but he's going to be there for putbacks, easy post ups and dunks while snagging the easy boards using his 100-foot wingspan (hyperbole). This is just too cheap and the spot Gobert is in, even with a loaded position, is just too cheap for me to pass up. If this game stays close, that makes this floor even safer.
https://dailyoverlay.com/wp-content/uploads/2018/07/nba.jpg
159
360
Stephen Monahan
https://www.dailyoverlay.com/wp-content/uploads/2018/07/logo.png
Stephen Monahan
2017-02-24 09:00:49
2017-02-24 09:00:49
NBA Value Index - February 24