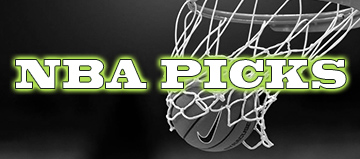 Happy New Year! This is the first NBA Value Index of 2018!

Monday and Tuesday's slates didn't offer enough games for me to do a writeup, so we will kick off an a large 12-game slate in the Association.

I don't really make New Year's Resolutions, but I do try and better myself each year and welcome change.

But I am going to change things up on the Index in the coming weeks, once our football coverage ends.

Inside of a Pick 'Em format, I will be going game-by-game with a little blurbs about said game (O/U, spread, DvP, pace, etc.). I will incorporate any injury news to be aware of and how that could affect usage, etc. From there, I will mention the guys I like to make value (to keep with the Value Index theme).

I got hired at Daily Overlay for an example game-by-game breakdown I did for a Memorial Day baseball slate, and I like writing that format personally.

I've acquiesced to the notion that providing picks (touting) isn't as serviceable to DFS players who don't have time to research.

I've looked in the mirror. Other than our own content, I do not read any "picks" from a tout for NFL, NBA or MLB. I only read breakdowns, grindowns, matchup articles or any other content similar. I listen to podcasts of the same nature (and I would love to do a daily podcast but time is of the essence for me during school).

I do all of this AFTER I do my own research, write my content and figure out my core plays for the day/week.

Another reason I am changing this up, especially for the NBA, is that so much news breaks so close to lock that I usually come off some of my own recommendations for others. I don't think that is a good practice (and there's no way I could update my picks in time), so I sometimes feel guilty that I don't play my own recommendations because of this.

So I hope the new format is a better fit for you and Daily Overlay. It will still be premium content, and you will get a couple of games for free and then would have to subscribe to see the remaining ones. Again, my "picks" through that format will be guys who I feel will make value that day, or guys that could be potentially valuable with any injury news. I don't think we should grade me in that format, but I'll let the higher ups decide.

But for now, we will stick with the same pick 'em format. Good luck tonight!

Analysis: First things first, I love this game. The Pelicans/Jazz has a 209 total with a -1.5 spread. The Pelicans are priced like they are playing the slow-paced, Rudy Gobert full strength Jazz. But the Pelicans are not facing the usual Jazz team. I like both Brow and Boogie and will certainly pair them together. But I like Brow the most tonight. In the last 10 games, the Jazz are 3rd in fantasy points allowed to PFs and are first overall in their last 5. They are allowing almost 10 more points scored per game to PFs in that 10-game span. Should this game stay close, Brown should easily eat…as long as he doesn't sprain his funny bone.

Analysis: Like I said, love this game and I like the guy that should pace the Jazz should this game stay close. Rookie Donovan Mitchell has been a usage stud on this team. He's got a 29.5% usage rate and is averaging 1.07 fantasy points per minute. He may draw Jrue Holiday defensively, but Mitchell does run the point at times, especially when Rubio is struggling (which is a lot lately) and would see a lot of Rondo defense in that scenario. Mitchell has 50+ point upside, is the usage bellcow, gets a great defensive matchup in an up-pace game (New Orleans 6th in pace of play).

Analysis: Finally Simmons is being priced like Aaron Gordon and Evan Fournier are back in the rotation. I hope his price doesn't drop more because that means tonight's pick probably didn't work out. People will likely be playing Bismack Biyombo and other Magic players tonight against the Rockets in what looks to be the premier game for fantasy points, but I will gladly use a mid-range Simmons in a pace-up spot at a cheaper price. He's priced to show his recent production, but his usage hasn't changed even with Vuc out and Fournier and Gordon back. He leads all Magic starters without Vuc in usage rate and is only behind Speights overall. The Rockets will be without James Harden for a little while, thrusting Eric Gordon into the starting SG role. Gordon is 88th out of 104 eligible shooting guards in Defensive Real Plus-Minus.

Analysis: After being suspended, Ibaka got back to his usual self – playing high minutes and striking value. Tonight Ibaka has a great matchup in another one of my favorite games on the slate as the Raptors take on the Bulls. Chicago has been a much improved team this year, especially since getting Mirotic and Portis back. Ibaka has a very favorable matchup in the front court as the Bulls have allowed the 4th most fantasy points to PFs this season. Ibaka hasn't performed well in two meetings against Chicago, but his role has increased a lot over the last month or so. He's taking more shots and getting more usage. He took 18 shots in his last outing and can fill the stat sheets with steals and blocks to complement his double-double upside (points and rebounds).
Analysis: Hassan Whiteside has seen his minutes increase since returning from injury three games ago. He played 29 minutes in his last outing, which was the second night of a back-to-back. If he can play 29 minutes on a back-to-back, it seems clear to me that he will be getting his usual workload soon. And it couldn't come at a more perfect time, facing the Pistons in a slow-paced game against Andre Drummond. Whiteside scored nearly 40 fantasy points in his lone matchup with Detroit this season. Whiteside is second on the team in usage when Dion Waiters, James Johnson and Justise Winslow are off the court. James Johnson may return, but that doesn't affect Whiteside's usage much. At this ridiculously low price, Whiteside should crush should he even get 28-29 minutes.
Analysis: The Cavs and Celtics meet in Round 2 of the regular season. It was Kyrie versus LeBron in the season opener, but now we have the return of Isaiah Thomas to Boston. Yes, he played just 18 minutes in his debut Tuesday, but why do you think the Cavs brought him back today? I don't think it's a coincidence that IT2 returns a day before the Cavs play the Celtics for the second time this season. Kyrie has been a better defender this year, but he's still not one of the better guys. This is a revenge game for both Thomas and Kyrie, who I also really like but don't feel I have to go there at his price. My gut makes me feel like Thomas sees minutes in the mid 20s and if he does, he's going to light up Boston at this price. I wouldn't go there in cash games, but he's definitely a cheap option in tournaments. He scored 17 points in just 18 minutes Tuesday. Don't think he can do that with mid-20s minutes and more?
https://dailyoverlay.com/wp-content/uploads/2016/11/picks.jpg
159
360
Stephen Monahan
https://dailyoverlay.com/wp-content/uploads/2018/07/logo.png
Stephen Monahan
2018-01-03 06:59:10
2018-01-03 06:59:10
NBA Value Index - Jan. 3