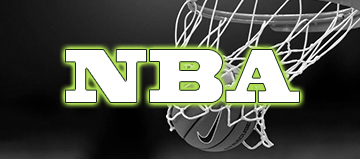 Tonight we have a 5-game slate chock full of studs to choose from.
Among those studs are Anthony Davis and DeMarcus Cousins, an experiment that has, so far, been a disaster. The Pelicans looked to be on their way to the 8th seed in the Western Conference thanks to this trade, but so far the two big men have yet to be able to co-exist. New Orleans is just 2-6 since acquiring Boogie and it took a 4th quarter benching Cousins over the weekend to snag their second win during those 8 games.
It will interesting to see if the Pelicans can find some kind of chemistry with a month left in the regular season. But for DFS purposes, I think the dynamic big men are going to be strictly tournament plays. Trying to peg which one is going to pay off salary night in and night out might be more difficult than we would think.
Brow seems to be the more chalky option for tonight, on account of Boogie's foul-laden performance over the weekend, leading to Davis going nuts and scoring 80+ fantasy points.
Whatever the case, I hope you find tonight to be profitable, and I hope the Value Index assists you in said goal.
Analysis: At some point, I would think Russell Westbrook would need a day off. If there's anyone in the NBA that deserves one, it's him. I don't like when players rest, but as much effort and hustle Westbrook displays night in and night out, I would think the Thunder might want to start thinking about preserving him a bit down the stretch. But he's probably going to play in this road game anyway and he easily has the best matchup on the board out of any player. It's a bold call to recommend Westbrook tonight, considering he's $13.4K on DraftKings and needs 67 fantasy points to hit 5x. The Nets have allowed the most fantasy points per game to point guards this season and Mr. Triple Double himself is matchup proof anyway, so what is his ceiling in this game if it stays close?
Analysis: Look, I am not going to pretend to know why the Pelicans signed Jordan Crawford off the streets a few days ago and all of a sudden gave him 25-30 minutes and double-digit shot attempts. Maybe they felt the need to have a strong wing scorer, etc. But here we are and we might has well keep riding this thing out. Crawford has a 24% usage rate since joining the team and is averaging over 1 fantasy point per minute. Now the bottom could drop out at any moment, but we might as well have some exposure to this hot streak while it lasts. Shooting guard is an ugly position and we need to find some value somewhere. Plus, anyone who is willing to talk trash to Carmelo Anthony always will be a favorite of mine.
https://dailyoverlay.com/wp-content/uploads/2018/07/nba.jpg
159
360
Stephen Monahan
https://www.dailyoverlay.com/wp-content/uploads/2018/07/logo.png
Stephen Monahan
2017-03-14 12:00:06
2017-03-14 12:00:06
NBA Value Index - Tuesday, March 14