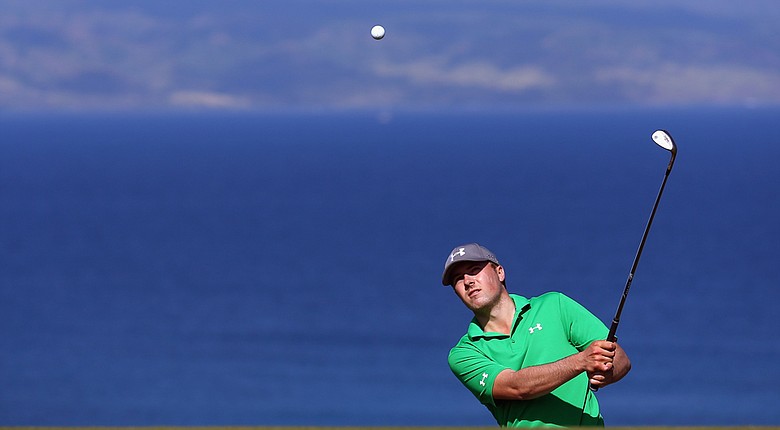 It's back.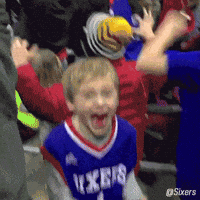 This kid gets it.
The Hyundai Tournament of Champions comes to us from the Plantation Course at Kapalua.  It's a 7,452-yard par 73, and I'm going to jealously hate watch every second of programming while I'm stuck inside, as I'm not about that 35-degree golf life.  I digress…  Historically, it's been a mixed bag when it comes to who performs in Maui.  It's a long course, but slope is a bit of an equalizer.  Many tee shots are severely downhill, and even though the rough isn't all that penalizing, it will help the shorter accuracy guys catch up to the bombers.  Patrick Reed (69th in distance, 171st in accuracy), Zach Johnson (148th in distance, 8th in accuracy), and Dustin Johnson (1st in distance, 165th in accuracy) are the previous three champions.  As you can see, winners have come from all over the map.
2015 Hyundai Tournament of Champions
1. Patrick Reed -21 (Won in Playoff)
2. Jimmy Walker -21
T-3. Jason Day -20
T-3. Russell Henley -20
T-3. Hideki Matsuyama -20
6. Sang-Moon Bae -18
7. Zach Johnson -17
T-8. Robert Streb -16
T-8. Brendon Todd -16
10. Bubba Watson
Here's how I'm attacking this week.
Jason Day hasn't played golf in weeks/months and has a newborn baby.  He's out.
A number of golfers have made the switch to new clubs.  Rory and Spieth both had a hell of a time, at least initially, when they made significant changes to their bags.  If those guys had trouble, I'm not interested in mere mortals changing brands.  So I'm crossing off Zach Johnson, James Hahn, Chris Kirk, and Brooks Koepka.  Sorry, Brooks.
The strong putters have a history of success in Hawaii (see: Russell Henley and Jimmy Walker).
It's a no-cut event with less penalizing rough.  I want birdie makers; guys who can knock it stiff and make the putt.
I'm using course history, but most golfers in this field either A) have fairly good numbers or B) haven't played here before.
It's a short field, and I expect ownership numbers to bunch up around a few select names.  I'm not going to go out of my way to avoid anyone this week simply because of ownership, but when deciding between two golfers in an elite field, I'm going to go with the lower number.  Be sure to check out the Expert Consensus (up later today) to get a feel for who the masses are on.
PICKS!  PICKS!  PICKS!  PICKS!  PICKS!  PICKS!  PICKS!  PICKS!  PICKS!  PICKS!
Even though it's a small sample, I'm using the 2015-16 stats for ranks.  N/A indicates insufficient rounds/strokes to qualify.
Jordan Spieth $12,500 (4-1)
Do we really need stats to tell us Jordan Spieth is a good play?  He's played this event once (2014) and finished solo 2nd.  Given the rust on Jason Day's game, he's clearly the best golfer in the field.  The only question is can you afford him?
Stroke Differential: 3rd
Strokes Gained: Putting: N/A
Proximity: N/A
Birdie or Better %: 2nd
Course History: 113.0 DK points per in 1 start
Dustin Johnson $10,600 (7.5-1)
I've been reading a lot of articles trying to get back into the swing of things, and it seems like Dustin Johnson and Bubba Watson are going a bit overlooked.  I couldn't pick everyone, so I went with DJ over Bubba, as Bubba's course history is slightly unimpressive.  Many are writing off Johnson's win in 2013 as a fluke.  Granted, conditions were ridiculous (crazy wind) and the event was shortened to three rounds, but it's a win on this course.  He's also averaged just over 98 DK points per start in five tries (not a fluke).  If you can get him at relatively low ownership, he's a great play.
Stroke Differential: 2nd
Strokes Gained: Putting: N/A
Proximity: N/A
Birdie or Better %: 1st
Course History: 98.3 DK points per in 5 starts
Rickie Fowler $10,000 (11-1)
The other end of the buzz spectrum: Rickie Fowler.  Everyone is talking about Fowler, Walker, and Snedeker, and I expect their ownership numbers to come in fairly high.  Fowler is the cheapest of the big five, and he will be very popular among players who go for a balanced roster approach.  That shouldn't necessarily scare you off of him.  You're probably going to need the top-3 finishers to win a GPP, so if you like him, play him.  I do, and I will.  He's a surprisingly good putter and posted decent proximity numbers last season.
Stroke Differential: 10th
Strokes Gained: Putting: 1st
Proximity: 17th
Birdie or Better %: 11th
Course History: 61.0 DK points per in 1 start
Patrick Reed $9,900 (11-1)
Might be the hottest golfer on the planet.  He's been channeling his inner-Napoleon and conquering golf courses all over the globe.  Throw in the fact that he's the defending champion, and his ownership should be through the roof.  That said; don't care.  I'll be using a lot of him.
Stroke Differential: 5th
Strokes Gained: Putting: N/A
Proximity: N/A
Birdie or Better %: 8th
Course History: 111.0 DK points per in 2 starts
Kevin Kisner $9,200 (18-1)
His last two tournaments?  Solo 2nd at HSBC and 1st at the RSM Classic.  It's his first time playing the Tournament of Champions, but I think his game sets up very well for this course (44th in SGP and 49th in proximity last season).  He's trending towards stardom, and I think he might go a little under-owned.  I picked him to win last time out, and he did.  I'm tempted to go back to that well, but I'm leaning towards Spieth.  Still, he's one of my favorite plays on the board.
Stroke Differential: 4th
Strokes Gained: Putting: 3rd
Proximity: 5th
Birdie or Better %: 5th
Course History: N/A
Graeme McDowell $8,500 (22-1)
Graeme might take issue with me calling Patrick Reed the hottest golfer on the planet.  He's finished 1st and 3rd in his last two events and averaged 120.0 DK points per start.  I believe that's referred to as "hot fire."  It looks as if he's regained his form, and I like him a lot this week.  I'm ignoring everything he did before his return to glory, and I'm mesmerized by his 2015-16 numbers.  Hooray for small sample sizes!  In addition to his molten lava form, he also has some strong course history (albeit another small sample).  He's played this event once (2011) and finished solo 3rd (one shot back).
Stroke Differential: 1st
Strokes Gained: Putting: 7th
Proximity: 1st
Birdie or Better %: 2nd
Course History: 126.5 DK points per in 1 start
Danny Lee $7,500 (55-1)
I have no feel for his ownership, so I can't call this pick sneaky.  It may be obvious, who knows.  But I really like my man Danny Lee this week.  His putting and proximity numbers were fantastic in 2014-15 (23rd and 28th, respectively), and that's just what I'm looking for.  Given the pricing and limited options, you're going to have to dip into the $7k range for a couple of guys, and Lee is my favorite of the bunch.  He's been a little off in terms of form, and it's his first time playing the TOC, but those are only minor concerns IMO.
Stroke Differential: N/A
Strokes Gained: Putting: N/A
Proximity: N/A
Birdie or Better %: 23rd
Course History: N/A
Smylie Kaufman $7,000 (100-1)
This is a bit of a flier.  Once you get down to $7,000, you start scraping the bottom of the barrel.  I want all six guys I roster to be at least reasonably capable of winning the tournament, and Kaufman has that kind of upside.  He fell off a little bit after his Shriners win, but most first-time winners experience a hangover.  He's had a few weeks to get his game right, and I'm hoping he can catch a little lightning in a bottle.
Stroke Differential: 12th
Strokes Gained: Putting: 10th
Proximity: 15th
Birdie or Better %: 12th
Course History: N/A
That does it.  Good luck this week and have some fun!  Golf is back; enjoy it!
oreo
https://dailyoverlay.com/wp-content/uploads/2019/07/PGA-Picks-POST.jpg
500
1200
Stephen Moriarty
https://www.dailyoverlay.com/wp-content/uploads/2018/07/logo.png
Stephen Moriarty
2016-01-06 19:55:43
2016-01-06 19:55:43
Double Stuffed PGA Picks: Hyundai Tournament of Champions